Vine, Twitter's micro-vlogging app is the fastest growing app, according to GlobalWebIndex.
Despite having "only" been adopted by 3% of mobile users, Vine can now boast about its 403% user base expansion from Q1 to Q3 of 2013, reaching an estimated 23.65 million users. Or, to put it into perspective, they've been adding 1.89 million users per month throughout the year (if I've done the math right).
Interestingly enough, its arch-enemy, Instagram, grew by "just" 130% over the same time period, reaching about 109 million users. A mere +1.3 million users per month since they hit the 100 million mark.
What really surprised me though is that between those two, you'll find Flickr in the "top 3 by growth" chart. Flickr! With a 143% expansion, it saw its user base hitting 45,78 million users, which in my book is a synonym for "resurrection".
Below you can see an infographic with mobile apps ranked by growth and by scale: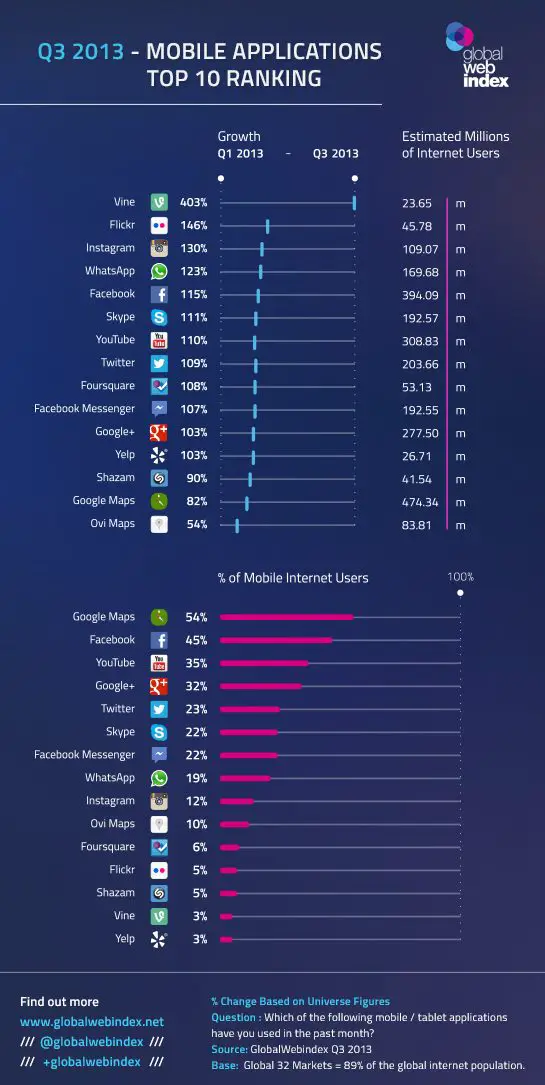 A ton of questions pop into my head every time I come across this kind of data. How much did Youtube help Vine expand? Whatsapp, Skype, all kinds of messengers being downloaded millions of times – what does it mean for carriers? Is everything going "micro"? Ovi Maps?
I'll leave it to you; feel free to hit the comments!
This guest post was written by Alex Papadakis. You can Follow Alex on twitter (@alxpap)
Related Stories:
You might also like
---
More from Guest Bloggers
---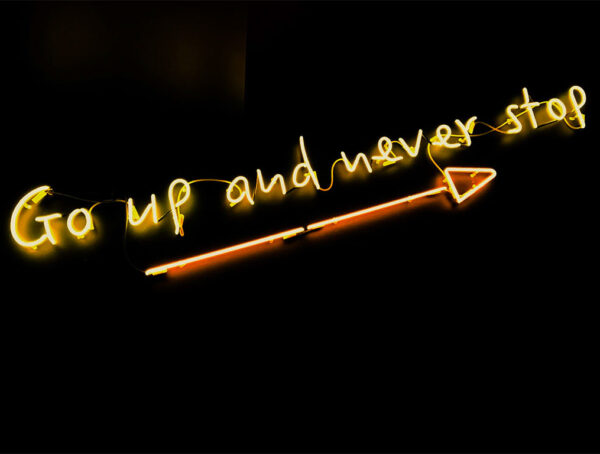 Henk Campher, VP of Corporate Marketing and Head of Social Impact at ‎Hootsuite, looks at five important social trends that …