Α small but important update emerged these days which allows Google+ users to import their videos on Youtube directly, establishing and additional binding between the two social networks. This change comes after the somewhat-failed attempt to improve the commenting system.
The new functionality is visible on the right hand side column, on the "upload" screen. From that point on, if users chose to import videos from Google+, they will be shown an upload screen where there are 3 options available:
– All Videos, where users can see all the videos that have been uploaded to their Google+ account.
– Auto-Backup, where users can see the videos that have been saved in this particular app.
– Albums, where users can select videos uploaded to the Google+ profiles' albums.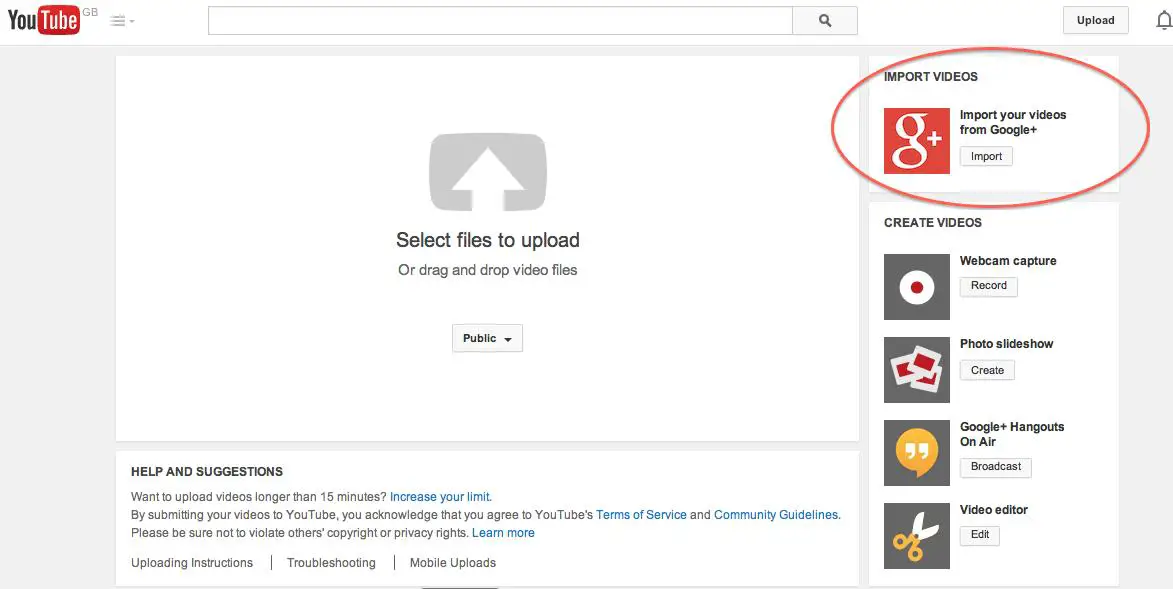 Once you've chosen one or several videos click 'Select' and the import process will start. At that time, you'll be able to change the title, description and/or modify the privacy settings. After the upload is complete, the standard improvement tools will be available for further manipulation, such as Auto-Awesome Movies.
Although some considerations have been raised regarding the creation of duplicate videos, one may argue that because of the fact that Youtube is considerably more popular than Google+, the latter may be used as a "backup network" , while Youtube may be regarded as the primary sharing network.
Related Stories:
More from Google
---
Google is bringing a new shopping section to mobile Search in the U.S., featuring clothes, shoes, and accessories from across …
To help website owners optimize their sites for Google Search, Google is rolling out a new Search Console training video …
Google Ads is making parallel tracking mandatory for Video campaigns. Parallel tracking is already mandatory for Search, Shopping, and Display campaigns.
Editor Picks
---