You might have noticed something strange about your Twitter feeds lately… Perhaps you saw tweets from accounts you don't follow, or actions like favorited tweets from other users. Well, you might be wondering what is going on. Well, as we mentioned last week, Twitter has been experimenting – with something that might just make it look a lot like Facebook, and we now know a little bit more about what is going on…
Last week, Twitter updated its help page and the definition of "What's a Twitter timeline?" now has an added bullet which reads:
"Additionally, when we identify a Tweet, an account to follow, or other content that's popular or relevant, we may add it to your timeline. This means you will sometimes see Tweets from accounts you don't follow. We select each Tweet using a variety of signals, including how popular it is and how people in your network are interacting with it. Our goal is to make your home timeline even more relevant and interesting."
This means that from now on, Twitter is going to be showing us content that is relevant to something we or others engage and interact with. Thus we will be seeing content that we haven't agreed on  seeing.
Twitter is going beyond promoted Tweets, or retweets from accounts we follow or other relevant content. So, that bit about relevant content from the old help page is now explained much more explicitly.
It shows that Twitter is working on ways to increase engagement on the platform with other content just like Facebook does all the time. We still don't know what will transpire with this situation or how this will be implemented, but an announcement or at least an explanation shouldn't be too far off into the future. Now, this is a change that could cause users to have a lot more content thrown before them, and it could cause many to be dissatisfied with Twitter or problems with people learning to "game" the system. At least we now know Twitter is pretty serious about whatever it's planning…
Who knows what else it might bring. What do you think? Any ideas about this "upcoming change"?
Related Articles:
You might also like
---
More from Twitter
---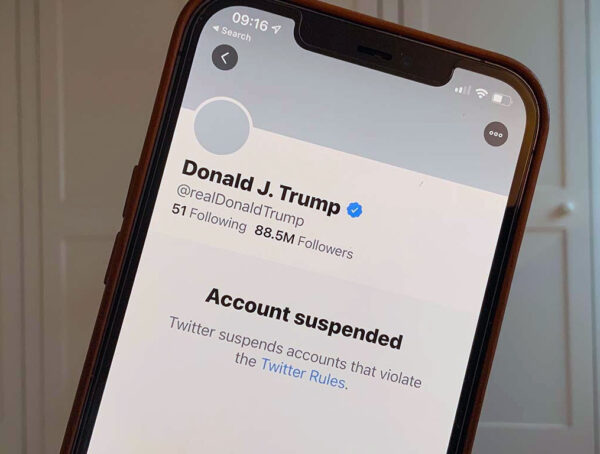 According to Twitter's CFO, Trump will never be allowed back on its platform - even if he became president again.