The news is out: Twitter won't be renewing its contracts with third-party data handling companies. In fact, it has decided to keep all data to itself and develop in-house solution. What does this mean? Keep reading for the juice!
Let's go back to the facts. Twitter acquired Gnip, a big data analytics firm during May 2014. Gnip's focus is on providing social data that is sustainable, reliable, and complete. This type of data is called firehose, a term used to describe the complete stream of tweets and all related metadata that go with them.
Why is this relevant? Because so far, Twitter gave access to its firehose data to third parties, for data manipulation, brand sentiment measurement etc. Right now, it will focus on either building its own architecture to manipulate big data or provide it through managed APIs and, always, through Gnip.
If you like our stories, there is an easy way to stay updated:
Follow @wersm
The first third-party partner to break the news was DataSift, which strangely enough (not) has a really close partnership with the other huge social media network, Facebook. More specifically, DataSift is the official collaborator in providing big, sanitised, anonymised data for marketers.
The move caught DataSift by surprise, which was under the impression that a deal with Twitter to resell its data was close; they have been negotiating for months. In the company's blog, Nick Halstead CEO of DataSift writes:
[quote]For several months now, we've been working hard to renew our contract with Twitter. The negotiations were promising. At several points, we felt a deal was imminent.[/quote]
It looks like someone was blindsided. Reading further down the post, Halstead makes some revealing statements:
[quote]Twitter also demonstrated that it doesn't understand the basic rules of this market: social networks make money from engagement and advertising. Revenue from data should be a secondary concern to distribution and it should occur only in a privacy-safe way. Better understanding of their audiences means more engagement and more ad spend from brands. More noise = less ad spend.[/quote]
This practically means that, currently, Twitter does not have the technology to provide to marketers and advertisers comprehensive data that serve their marketing and advertising needs. However, deals with third parties end mid-August 2015, so this could only signify that the social network is already working on a replacement solution.
It will be a busy summer.
---
You might also like
---
More from Twitter
---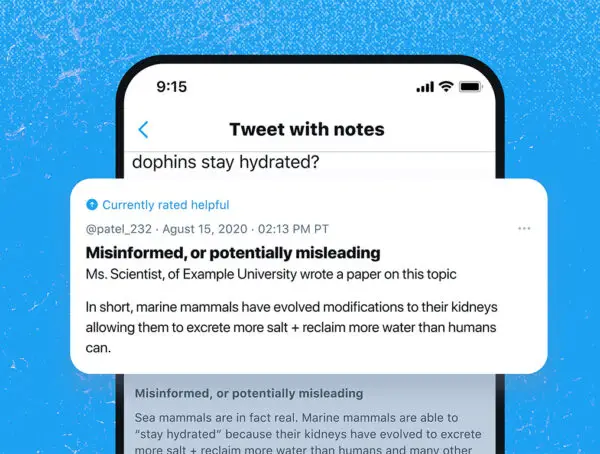 Twitter has announced a new community-driven way to address misinformation on its platform called Birdwatch.