Twitter has announced a suite of tools that allow you more access to your information and more control over how it's used. The company also updated its Privacy Policy to reflect this.
Twitter is rolling out some updates in the next few days that will affect the amount of control that you have as a user, over information about you that Twitter uses. The company wants to show you just how much it values their privacy, so it's giving you access to "a suite of industry-leading tools to give you more access to your information and greater, more granular control over how it's used. Finally, to reflect these "improvements," Twitter also announced that it has updated its Privacy Policy.
Here are the updates in full, as announced in a recent blog post,
Increased transparency: Twitter is expanding Your Twitter Data to give you the most transparent access to your Twitter information to date. This includes demographic and interest data, and advertisers that have included you in their tailored audiences on Twitter. Each category of data will be clearly marked, and you will be able to view or modify this data directly.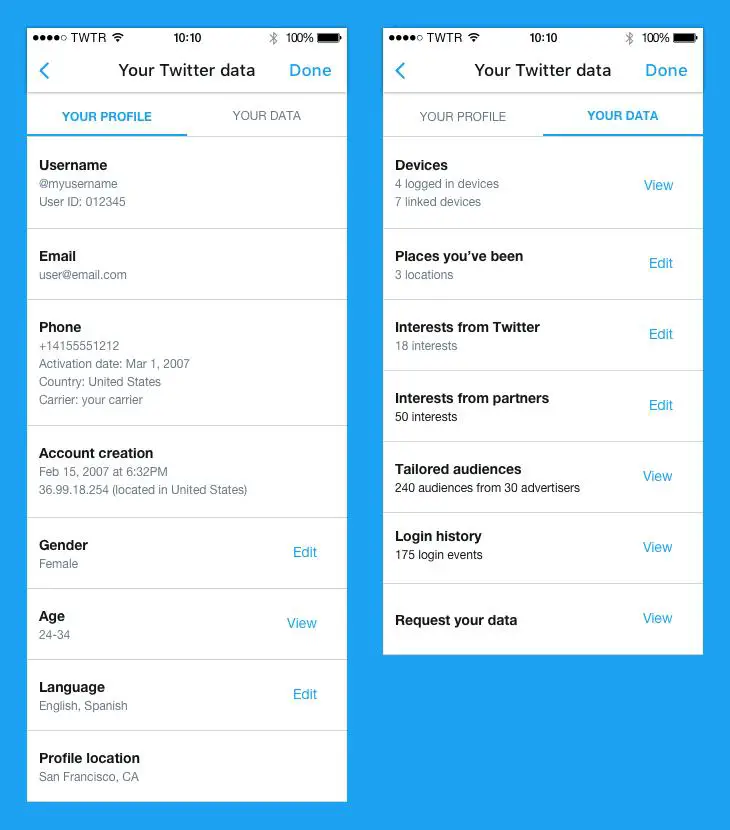 New controls: New Personalisation and Data settings that offer even more granular control over how Twitter uses your data, including how it personalises your experience on the platform, and whether information may be shared through certain partnerships. You can use these controls to better personalise your experience and decide to opt out of various types of data usage and sharing with a single switch.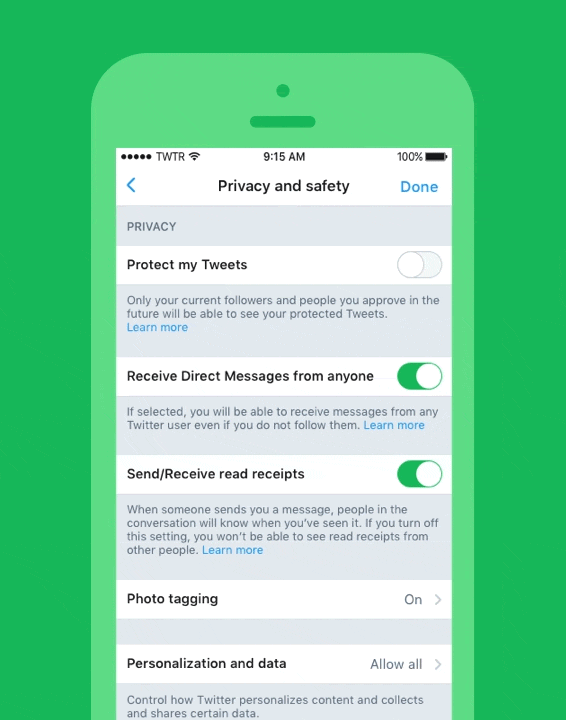 Personalisation across devices: When you log in, Twitter will associate your device with your account for purposes such as authentication and personalisation. Your experience may be personalised based on information from other devices you use to log in. You can turn this off if you like.
Policy Updates
Web data: Twitter has expanded how it uses and stores data from other websites that integrate Twitter content – embedded Tweets for example. The company also says that it does not store web page visit data for users who are in the European Union and EFTA States.
Data sharing: Finally, Twitter updated how it shares non-personal, aggregated, and device-level data, including through some select partnership agreements that allow the data to be linked to your name, email, or other personal information – but only when you give your consent to those partners.
---
You might also like
---
More from Twitter
---
Twitter has announced a new community-driven way to address misinformation on its platform called Birdwatch.