The integration of social media and e-commerce is the buzz. Social networks are looking into ways to connect posts with shopping carts in an effort to attract, audience, brands and money in their pockets. Twitter is not new to this strategy, having released a buy button back in September. Now it's time to meet the 'Offers' cards.
Starting today, US users will start seeing 'Offer Cards'. It consist of a Twitter card that contains information about a particular item. Users can load the offer information on their credit card and then redeem it immediately at the point of sale. After the purchase, the cash back savings appear on their card statement.
This new feature will help advertisers measure their ROI with great detail and there are no additional costs included such as hardware or personnel training. Twitter's extended targeting options will help advertisers define the perfect segment which will respond positively to their Twitter Offers.

As Tarun Jain (@tarunkj), Group Product Manager at Twitter explains:
[quote](Twitter Offers is) a new way for advertisers to connect with consumers on Twitter and convert them to loyal customers in their stores, on their websites and in their apps.[/quote]
It's great for customers too, because nothing changes on the regular purchase process and it comes just in time for Christmas.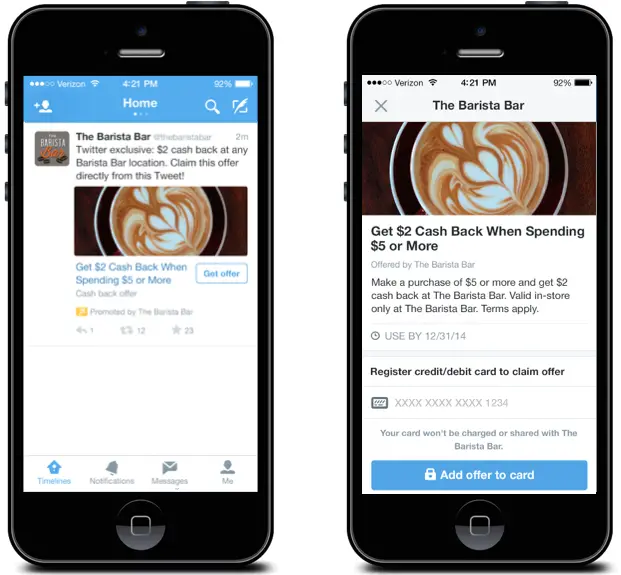 What do you think of this update?
Related Stories:
You might also like
---
More from Twitter
---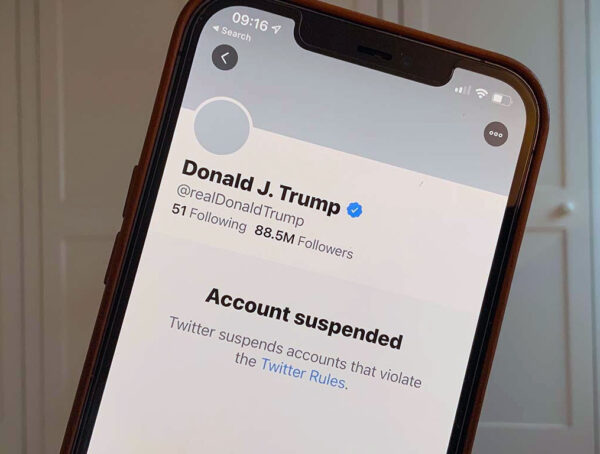 According to Twitter's CFO, Trump will never be allowed back on its platform - even if he became president again.