In the unfortunate event of a natural disaster or emergency, some of us have turned to social media to state presence, record the facts or just dispatch useful information to those affected by the circumstances. Twitter has almost become a standard form of communication in these situations. Back in September Twitter had introduced an emergency feature for such cases, which has since expanded. Now, the social network comes with another announcement, confirming the availability of the emergency alerts not only in U.S., Japan, Korea, UK, Ireland, but in Australia and Brazil as well.
The project  was initially born from the Lifeline project in Japan. Today, several major public Japanese safety organizations are participating in Twitter Alerts including the Tokyo Metropolitan Government, Tokyo Fire Department and Osaka Police. Korean citizens can also receive Alerts from the City of Seoul.
Apart from that, Twitter has optimized the user experience for those interested in joining the alerts program of an organization. If you're an iOS or Android app user, you can go to a participating organization's profile and subscribe to their Alerts by tapping on the bell icon.
In addition, Twitter has added push notifications and you can now receive notifications from the organizations you have subscribed to, in case of emergency.
Some cool stats for this feature:
[unordered_list style="bullet"]
The first organization to participate in Twitter Alerts program in Brazil is Centro de Operações da Prefeitura do Rio de Janeiro (COR), which integrates data from around 30 entities including municipal and state departments and essential services.
Μore than a dozen organisations have already joined the Twitter Alerts in Australia, including  including the City of Sydney, the Australian Red Cross, the Department of Health, and fire and police departments from several municipalities.
Korean citizens can also receive Alerts from the City of Seoul.
In the UK and Ireland, 57 organizations are participating in Twitter Alerts, including the UK's 47 police forces, An Garda Síochána, the London Fire Brigade, the Mayor of London's office, the Foreign Office, CEOP and the Environment Agency.
More than 50 U.S. organizations — state, regional, federal — have Twitter Alerts enabled.
[/unordered_list]
What do you think of Twitter's new feature?
Related Stories:
You might also like
---
More from Twitter
---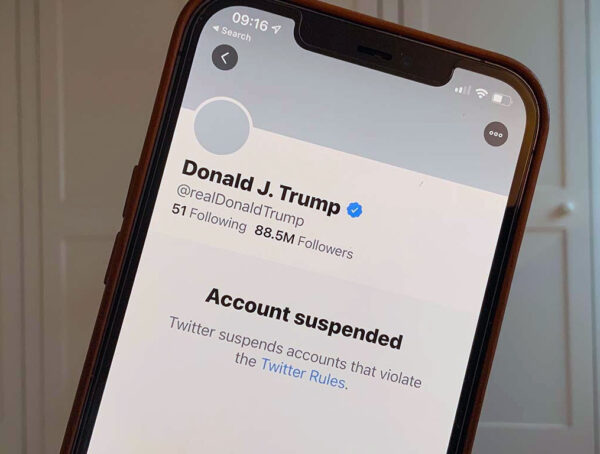 According to Twitter's CFO, Trump will never be allowed back on its platform - even if he became president again.