We had reported it, back in January, that Twitter was testing a new functionality that will give the opportunity to its users to 'favorite' the accounts they read or interact with more. Back then, the feature was available to some selected Android users. Right next to the "Follow" button, there was the 'favourite account' option. Much speculation was circulating around this new "button", with most of us betting on a new notification scheme.
But this all past now and Twitter decided to release its much secret feature and make it more public. Right now, the social network is testing "Fave People", which allows users to keep track of their favourite accounts in a separate timeline. This, lighter version of Twitter lists, will be visible to users by swiping through their timelines. According to the images we obtained through Techcrunch, "Fave People" is placed right next to "Home" timeline.
The message that appears invites users to pick their favourite accounts from the following list. If you have a large list of people you follow and interact with, this task may be really time consuming. The only major drawback seems to be that there is no option for turning notifications on and off for specific accounts in this particular custom timeline. We bet that if Twitter choses to develop this functionality, then many people will prefer it, as it will allow them to receive alerts for breaking news or important updates.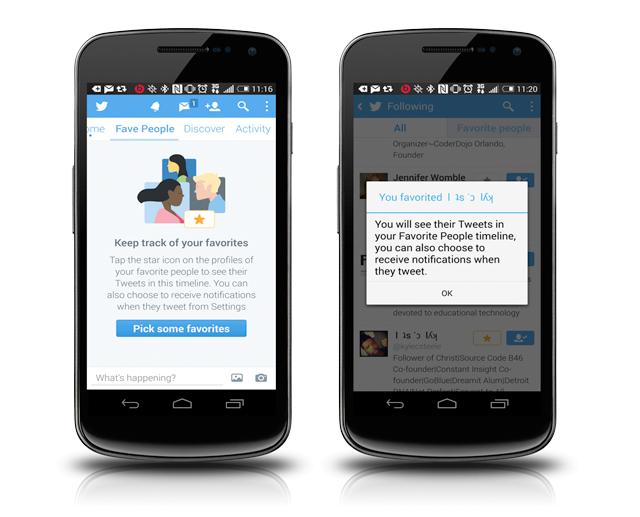 Are you and Android user? Have you seen this new update? Share your views in our comments section!
Related Stories:
You might also like
---
More from Twitter
---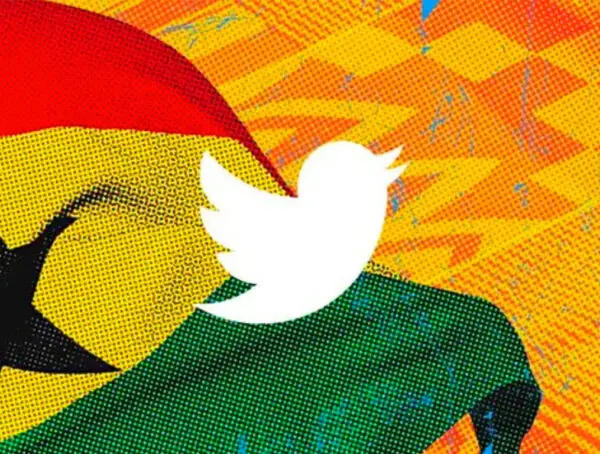 Twitter is launching its operations in Africa and chooses Ghana to headquarter its first African-based team.