Twitter has announced it is further expanding the availability of its Twitter Lite app to 21 more countries, bringing the total to over 45. 
Slow mobile networks and expensive data plans are a significant barrier to experiencing any online platform – especially as flagship apps get more and more complex and feature-rich every day. That's why tech companies are investing heavily in creating "lite" versions that help people get the best possible experience, no matter where they are and what device they are using. One of these, is Twitter Lite, an app on the Google Play Store which Twitter has been slowly but steadily expanding across the globe.
Today, Twitter is announcing that Twitter Lite, an app that "minimizes data usage, loads quickly on slower networks and takes up less space on your device" will be available in 21 more countries. These new markets include Argentina, Belarus, Dominican Republic, Ghana, Guatemala, Honduras, India, Indonesia, Jordan, Kenya, Lebanon, Morocco, Nicaragua, Paraguay, Romania, Turkey, Uganda, Ukraine, Uruguay, Yemen, and Zimbabwe. Following the expansion, Twitter Lite will be available in the Google Play Store in more than 45 countries.
Twitter Lite is a real "data saver" as it doesn't take a lot of bandwidth. Also, it allows users to control what loads on their devices to save bandwidth even further. Users can of course still load all content at any time by hitting "Load image" or "Load video", but can also just decide not to. Twitter Lite was built for 2G and 3G networks with an install size of only 3MB. On those networks, it performs very well. And when you run down on data, you can simply bookmark Tweets for later. Features like "Night mode" and "Threads" make it even more practical.
Along with the expansion, Twitter has announced that Twitter Lite now also supports push notifications, "allowing you to keep up with what's happening around the world."
Anyone who doesn't have access to the Twitter Lite app can also access Twitter through their smartphone or tablet browser, by visiting mobile.twitter.com without sacrificing on data or storage.
---
You might also like
---
More from Twitter
---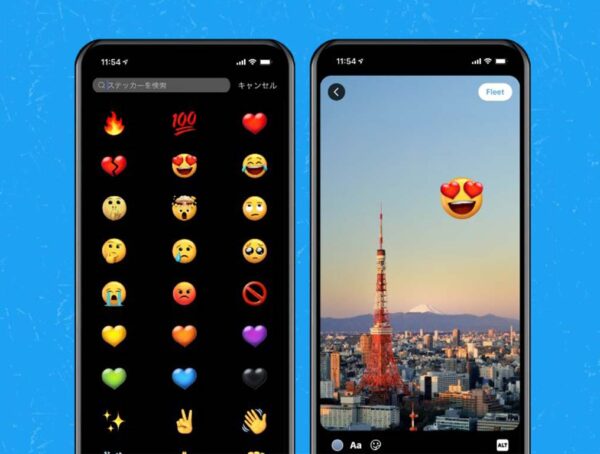 Following the rollout of Fleets in November, Twitter is now expanding functionality with stickers and Twemojis in Japan.