Twitter has released a standalone app called Engage, to help celebrities and influencers connect more easily with their fans and other influencers. But wait! here is the good news: you can use it too!
Have you ever thought that there was a better way to go through the clutter of Twitter notifications? Cared to know who you should follow back or not? Or maybe you've wanted to understand what your followers really like among all the things you share? Well, Twitter Engage can help you do all of this.
Never Miss An Important Connection
With Engage, Twitter wants to make sure you connect with the right people. And in Twitter's language, important people means influencers, and verified users.
If you like our stories, there is an easy way to stay updated:
Follow @wersm
Engage will show you which important users have recently followed or engaged with you, and will give you the possibility to follow back or engage with just one tap.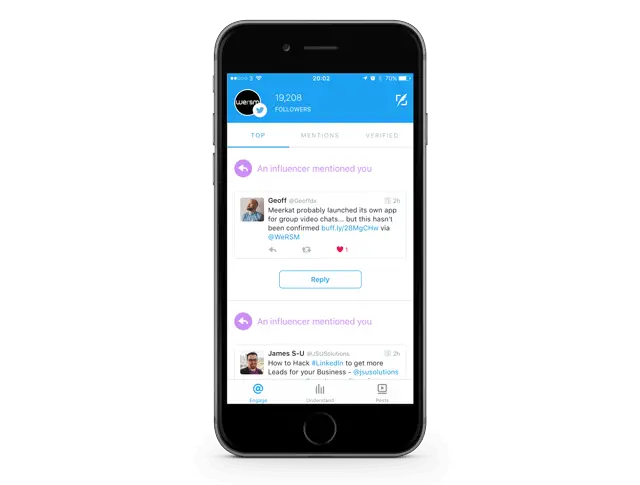 The second section in the "Engage" tab will show you all mentions you have received, and the third one will zoom in on all interactions (Follows, Mentions, Retweets, …) that came from verified users.
Understand What Your Fans Care About
Now this is by far the biggest advantage of using Engage.
In the "Posts" section, your tweets are categorised as Video, Photos + GIFs and Other, and you get live analytics for each of them (Likes, Retweets, Replies, and Video views or Impressions.)
But the real bonus comes in the "Understand" section. Here you can find live consolidated analytics from your account, over the last 24 hours, 7 days, 30 or 90 days. But more importantly, this is where you will find the answers to all your main questions: who are my followers, what do they like and what engages them the most.
If you like our stories, there is an easy way to stay updated:
Follow @wersm
Twitter Engage provides insights about your audience (gender and location) as well as a section on what they are tweeting about (although this section does not seem to be working properly at the moment). This is an information goldmine for us who are really trying to stay relevant to our audience.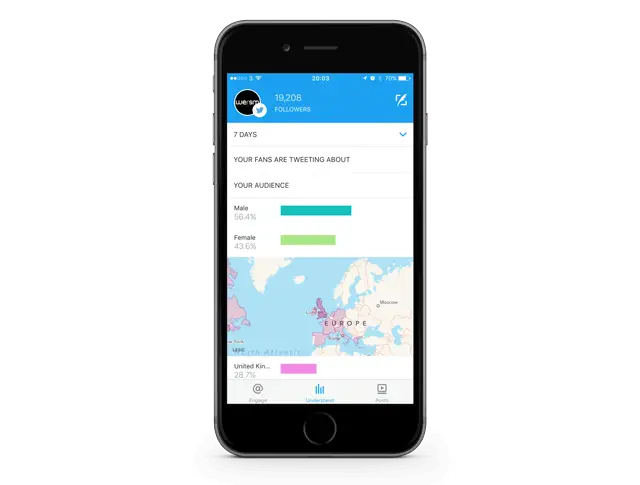 Put On A Show
And of course, you can tweet directly from the app. In fact, you can share images, video, GIFs and Polls, everything you would also find in the main app, even the new "Live" button.
One thing you will not find on Engage, is a timeline. The app is for people who see the value in tweeting, rather than in following thousands of conversations they may not really care about.
If you like our stories, there is an easy way to stay updated:
Follow @wersm
In my case, Engage reconciles me with Twitter. I "only" have 22,000 followers but add this to the 17,000 something I'm also following, and my timeline can often get very cluttered. So, I can imagine how hard it can be for real Twitter influencers and celebrities to follow anything on theirs.
If you like tweeting and engaging with your followers more than reading random tweets, then Engage may be the app for you. In fact, Engage will remind you of another social media app that was designed for celebrities: Facebook Mentions. Except that this time you don't actually have to be a real celebrity to use it.
Twitter Engage is now available on the App Store: Get Twitter Engage
---
You might also like
---
More from Twitter
---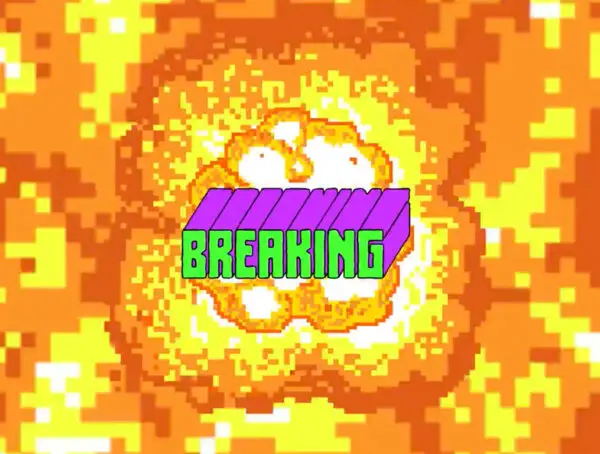 Twitter Fleets Stickers make Fleets a little more fun on Android and iOS, like Instagram and Facebook Stories.