As part of its continued efforts to clean up its platform, Twitter has announced that it will be restricting access to its APIs even further. 
Twitter is committed to providing access to its platform to developers who create products and services that make it a better place. However, it's been facing unprecedented challenges – from spam and malicious automation to surveillance and invasions of privacy. So, it has been taking steps to make sure that those who have access to its developer platform are using it for good.
Twitter is making clear that it will tolerate the use of its APIs "to produce spam, manipulate conversations, or invade the privacy of people" using its service. Between April and June 2018, it says it removed over 143,000 apps that violated its policies, and it's continuing to "invest in building out improved tools and processes to help […] stop malicious apps faster and more efficiently." Now, in addition to removing problematic apps, it is taking steps to limit the access these apps would have in the first place.
So, Twitter is introducing "a new way for all developers to request access to Twitter's APIs, along with upcoming changes to increase accountability for apps creating and engaging with content and accounts on Twitter at high volumes." The changes will allow Twitter to have more control over how developers use its platform and public data.
All new requests for access to Twitter's standard and premium APIs will now be required to go through the new review process Twitter instituted in November 2017. It may add a few more steps for app developers, and some more time to the process of getting started with Twitter's APIs, it is there to help ensure that developers are building "high-quality, policy-compliant experiences."
The new developer portal at developer.twitter.com will handle all developer account signups from now on. Once an has been approved, a developer can create new apps and manage existing ones on developer.twitter.com. Existing apps can be managed on apps.twitter.com.
All developers with existing access to Twitter's APIs will eventually be required to complete a developer account application in order to continue to maintain their apps but will receive a 90-day notice before this is enforced. Twitter says it "may opt to retire apps.twitter.com before enforcing that requirement," but will ensure that developers have access to manage their apps even before applying.
During the application process, all developers will have to provide "detailed information about how they use or intend to use Twitter's APIs" in order to ensure compliance with its policies. Providing complete details up front will expedite the approval process while application "submitted with incomplete or insufficient information may be delayed."
Twitter also notes that developers may have to "undergo additional, more rigorous policy reviews" if an app's use of Twitter's APIs changes, or if it requests "access to additional products or features, including the ability to post content to Twitter frequently or at high volumes."
Also, single developer accounts can now only register 10 apps. Developers who require more will need to request permission using the API Policy support form. Developers who already have more than 10 apps registered, can continue to use them as long as they comply with Twitter's rules. The developer will be required to delete unused apps or request new ones if necessary.
In addition to the above, Twitter is also introducing "default app-level rate limits for common POST endpoints," and a "new process for developers to obtain high volume posting privileges." Twitter hopes that these changes will cut down on the amount of spam created by bad actors using Twitter's APIs. While this change affects only a small number of apps that are currently out there, it will "apply to all apps that create Tweets, Retweets, likes, follows, or Direct Messages."
The new default limits are
– Tweets & Retweets (combined): 300 per 3 hours
– Likes: 1000 per 24 hours
– Follows: 1000 per 24 hours
– Direct Messages: 15,000 per 24 hours
Also, the default app-level restriction will be removed for apps that have a valid need for increased access. Developers of these apps should submit a request for Twitter to review before granting access.
Finally, Twitter is also introducing a new option for people to report suspected violations of its platform policies. Users can use the "Report a bad app" option in Twitter's Help Center to report uses of its APIs "which produce spam, invade user privacy, or otherwise violate [its] rules."
To find out more about the new policies and their effects, developers should review the Twitter Developer Agreement, Developer Policy, Automation Rules, and Restricted Uses documentation.
---
You might also like
---
More from Twitter
---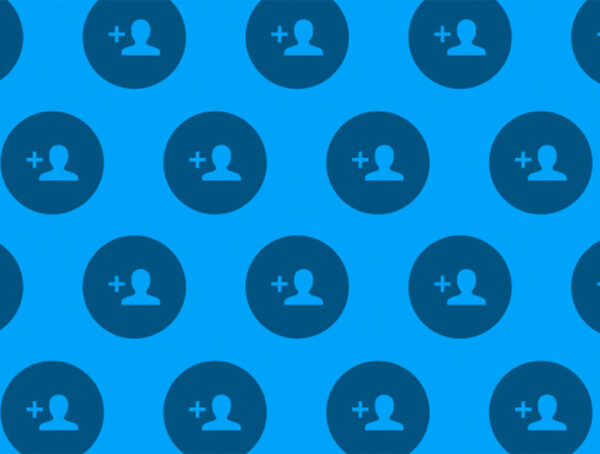 Like many, you want to get more Twitter followers, but fail to gain the audience you were hoping for. You …