More and more brands are using emojis on Twitter as they foster emotional bonds with users, and have surely contributed to the success of many campaigns. Twitter also says that branded emojis can supercharge campaigns.  
The use of emojis by brands on Twitter and elsewhere "has skyrocketed to the tune of a 461% year-over-year increase." And we all know why. Emojis offer and emotional level to any story, people love them, and people love brands for using them. On Twitter, brands can design their own custom-branded hashtag-triggered emojis; which can really benefit campaigns.
Here is some research and tips from Twitter, on how to best utilise branded emojis in your next campaign.
Branded Emojis Help Brands Stand Out
"Stopping power" is what all marketers want for their Tweets; the ability to stand out and to get attention from users who scroll through their feeds. Twitter says that the use of branded emojis increases the amount of attention an ad gets, by 10%. When used in conjunction with promoted video, Twitter found that "the emotional connection and interest in the ad increases 6X." Branded emojis help people focus more on a specific ad.

Also, campaigns that use branded emojis
[quote]extend a brand's presence across Twitter in a way that is personal and authentic to the brand. In fact, the median number of earned media generated is 5.3 million Tweet impressions, representing a 420% increase compared to the earned media baseline.[/quote]
Brands Are Using Branded Emojis With Success
When Samsung Mobile launched its Samsung Galaxy S7 smartphone, it designed and used a custom branded emoji of a Gear VR headset. The emoji was activated with the #TheNextGalaxy hashtag. Samsung used the campaign to drive conversation and brand mentions, and apart from using its branded emoji, it also used other ad formats like conversation ads and ScratchReels.
The brand increased the usage of the hashtag 75% year-over-year, and conversation around the hashtag hit a high of 600 Tweets per minute on the day of the launch. 99% of the conversation was positive or neutral in terms of sentiment.
Spotify also used a branded emoji when the Beatles' catalog was made available on the music-streaming service. The #BeatlesOnSpotify branded emoji brought in 50 million impressions throughout the campaign, and the hashtag was was mentioned 4 times more frequently than the #Beatles hashtag. Twitter also says that
[quote]Spotify bested the competition with an 83% share of conversation at launch. This led to an increase of 6.5 million listeners in the first 100 days of the Beatles catalog, which equated to 2,000 years' worth of Beatles music streamed on Spotify during that time period.[/quote]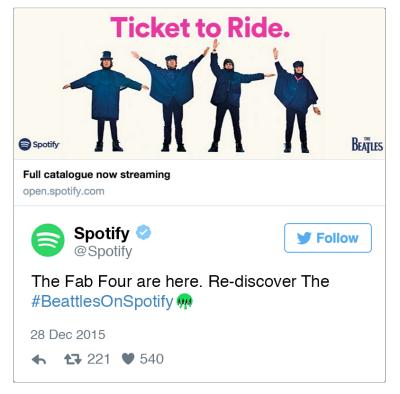 Branded Emoji Best Practices For Your Next Campaign
Here are four best practices from Twitter, that will help you successfully use branded emojis to supercharge your video ads:
Focus your Tweet around the emoji and the hashtag. The copy should be short and engaging.
Inspire people to Tweet the hashtag by making it easy to remember and giving them an incentive.
Educate your audience on how you want them to use the emoji. Should they Retweet it or answer a question, or are you inviting a discussion? Inspire conversation and engagement by leading the way.
Combine your emoji with an engaging, shareable video. Videos are six times more likely to be Retweeted than photos and three times more likely than GIFs2, so combine emojis and video to boost your expected results.
You can also "measure your success using Brand Hub's Watchlist feature to see how much conversation or buzz your campaign is generating." A few select marketers in the US "can also view the Brand Hub dashboard to see how many people are Tweeting the campaign hashtag, the number of impressions, as well as the most influential Tweets."
Branded emojis themselves, are also available to a select-few marketers with managed accounts.
Images: Twitter
---
You might also like
---
More from Twitter
---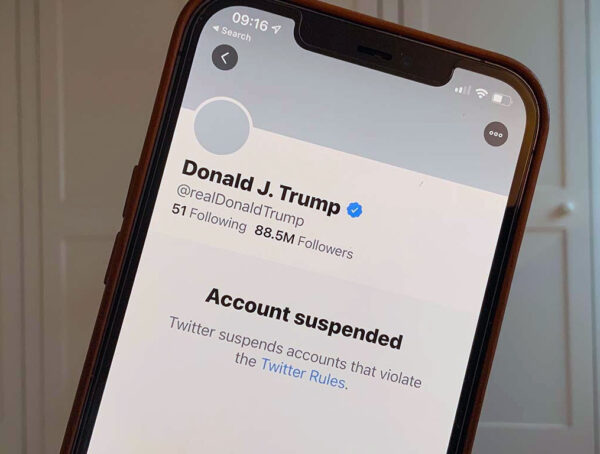 According to Twitter's CFO, Trump will never be allowed back on its platform - even if he became president again.