Twitter has been known over the years for being the second screen during big TV events and series and for this reason, the social network has been working closely with TV networks in order to bring exclusively curated material to our timelines.
In May 2013, Twitter, along with over a dozen broadcasters and publishers, founded Amplify, giving brands the opportunity to publish real-time, in-tweet video clips to their followers.
Now, Twitter is making these videos even easier for followers to watch. Last Wednesday, Twitter started quietly rolling out an enhanced functionality, that enables users to see a preview of the video clips uploaded and, upon a single tap on the screen, view them in their entirety.
According to The Next Web, a Twitter spokesperson has confirmed this new development:
[quote]Twitter users may start to see a new video experience on Twitter: video previews appear right in your home timeline and you can watch the video with a single tap.[/quote]
The National Basketball Association was the first to use this new, enhanced feature by posting highlights Knicks-Pacers game while the match was still going on. NBA later expanded this functionality to other games.
Kawhi Leonard w/ the NICE baseline drive. @Spurs / @Lakers on @ESPNNBA #NBARapidReplay http://t.co/3pBjPukXNJ

— NBA (@NBA) March 20, 2014
Twitter has been everything about optimizing the ad serving experience the past few months, by developing the new 'Promoted Accounts' ads and by putting in beta testing a 'Click-To-Call' functionality. Right now, with the single-tap video playback it shows quick reflexes just in time for Facebook's latest Video ads.
In addition, by reducing the clicks required from three (click on tweet, click on play button, redirection to mobile site and click on play button again) to one (click on play button), it will probably see its user retention and engagement rate reach a new max.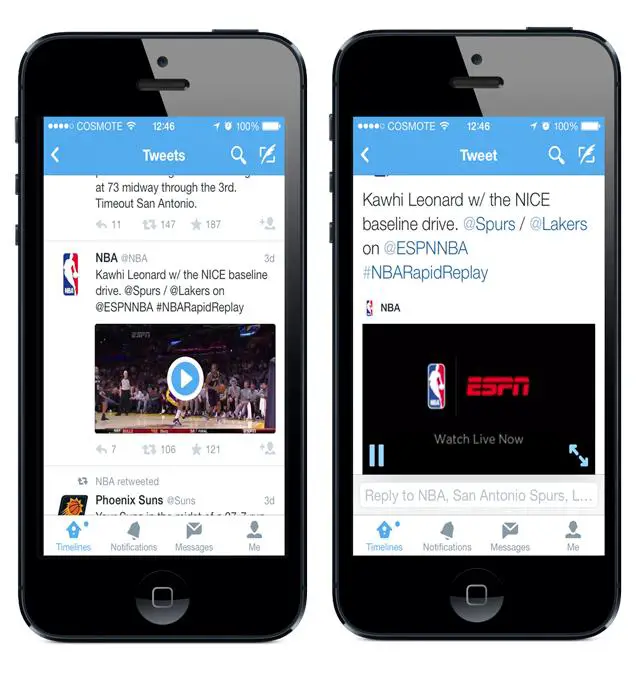 What do you think of Twitter's new addition? Share your thoughts on the comments below.
Related Stories:
You might also like
---
More from Twitter
---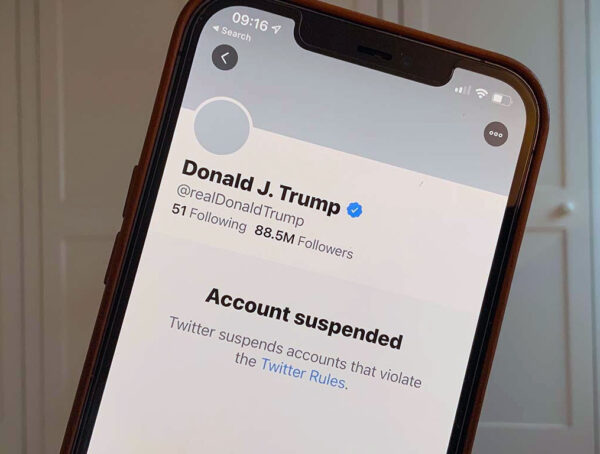 According to Twitter's CFO, Trump will never be allowed back on its platform - even if he became president again.