Twitter has doubled its estimation of users who interacted with propaganda Tweets sent out by Russia's Internet Research Agency (IRA) it its attempt to taint the U.S. Presidential Elections back in 2016.
Following the revelations that bad actors used social networks to influence the U.S Presidential Elections, social networks including Twitter have been investigating what happened and just how many people were actually influenced. Twitter has been digging into its data for some months now, to figure out which accounts were involved, and how many people actually interacted with the Internet Research Agency's content. It turns out that number is now over 1.4 million – double the amount the company had estimated before.
Twitter's efforts don't end at simply finding out what content and which accounts were involved. The company is notifying all users who saw the content in question, and who interacted in a certain way. Twitter says that its efforts are "focused on certain types of interactions, and they will not encompass every person that ever saw this content." Its goal is to "advance public awareness […] and provide greater transparency to […] account holders and the public."
Twitter says it has now sent notices to all users based in the United States with an active email address on record, as long as they fulfil the following criteria:
– People who directly engaged during the election period with the 3,814 IRA-linked accounts we identified, either by Retweeting, quoting, replying to, mentioning, or liking those accounts or content created by those accounts;
– People who were actively following one of the identified IRA-linked accounts at the time those accounts were suspended; and
– People who opt out of receiving most email updates from Twitter and would not have received our initial notice based on their email settings.
The number of notices that have gone out? Approximately 1.4 million! Twitter also says that it will also "be sending a short survey to a small group of people who received our notification to gain feedback on this process." Finally, it's also possible that Twitter will be notifying more users as its "review continues."
---
You might also like
---
More from Twitter
---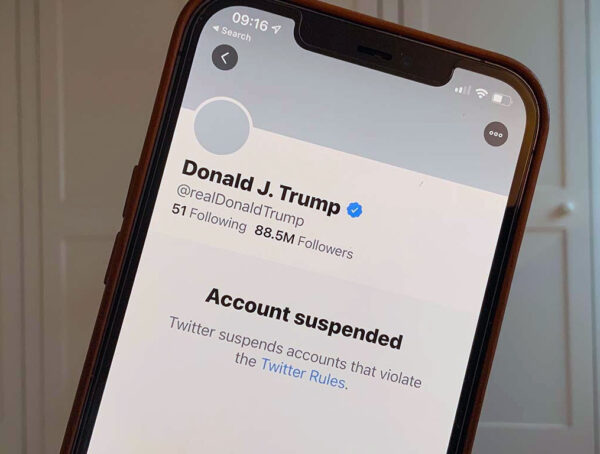 According to Twitter's CFO, Trump will never be allowed back on its platform - even if he became president again.