Over the years, Twitter has become one of the most-used social platforms for customer service. We all know that it is very effective, but what about capturing its value? A recent Twitter study conducted with Applied Marketing Science has established the potential revenue benefit to businesses.
Sure, the power of Twitter in customer care has been established. Customers who who get great customer service are bound to be loyal to a brand, and willing to spend more with a business in the future. One of Twitter's previous studies found this to be true, at least as far as the US airline industry is concerned. That study had found that,
[quote]customers who received replies from an airline demonstrated stronger satisfaction and recommendation ratings—and were also willing to pay a significantly higher price for a future ticket.[/quote]
That study was replicated with the US quick service restaurant and telecom industries, and found that,
[quote]customers who received replies were more satisfied with their experience, more willing to recommend the business, and willing to pay more money for that business's products in the future—especially if the consumer received a response quickly[/quote]
The latest study provides a deeper understanding of the effects of conducting great customer service on Twitter, and suggests actions that can be taken.
Responding To Tweets Boosts Willingness To Spend And More
Simply responding to a Tweet increases willingness to spend. When a customer receives a response from a business, they are "willing to spend 3-20% more on an average priced item." So, businesses can actually create huge opportunities, simply by acknowledging customer service-related Tweets from people.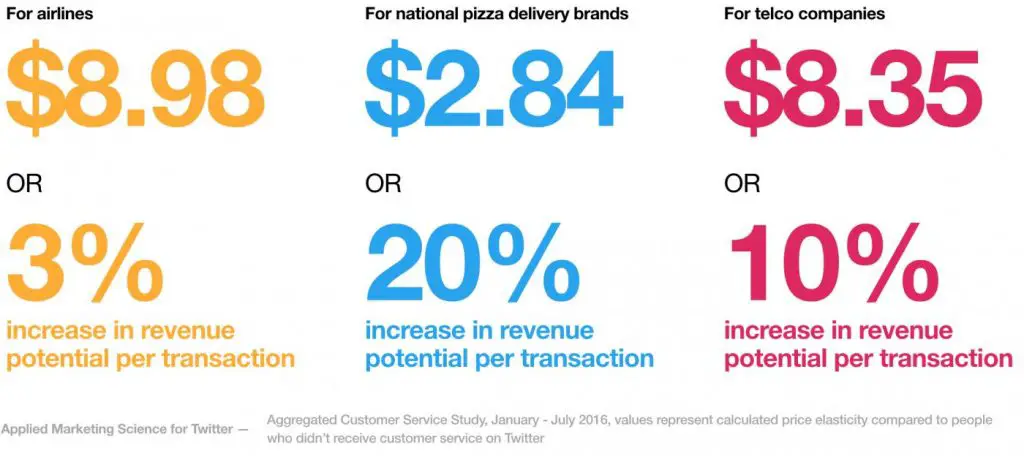 But that's not all. Responding also increases word of mouth activity, likeliness to recommend, and customer satisfaction. Twitter explains that,
[quote]In addition to revenue potential, customers who receive service via Twitter will create measurable upper-funnel impact. Customers are 44% more likely to share their experiences—both online as well as offline—after receiving a response from a business on Twitter. Further, they are 30% more likely to recommend the business, and respond an entire point higher (2.66 vs 3.66) on customer satisfaction surveys.[/quote]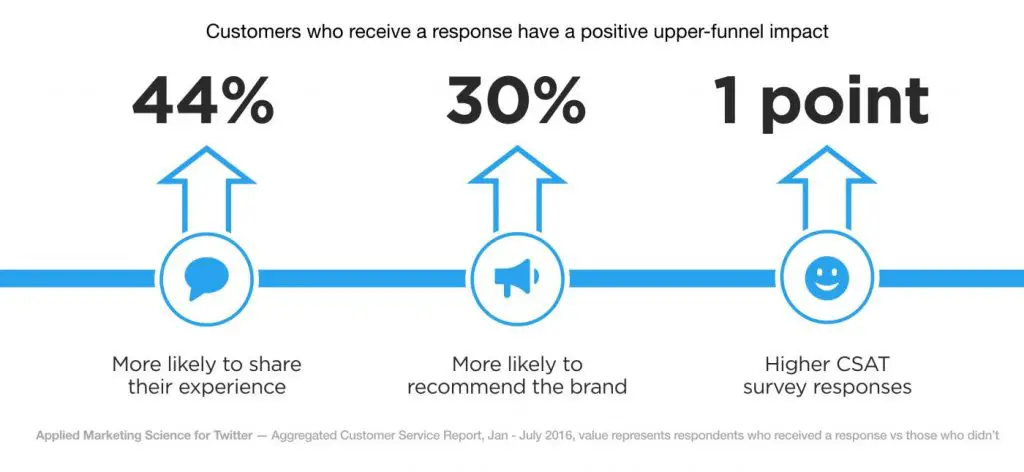 Tips 
Invite customers into 1:1 conversations – If you need to discuss something private with a customer, you can "reply with a DM deep link so you can invite customers into private, 1:1 conversations." Be friendly, personal and human.
Use customer feedback tools – Learn to use Twitter's customer feedback tools to receive their opinions after interacting with customer service. Customer satisfaction and Net Promoter Score® data can be collected and "compared across traditional service channels."
Fastest Responses Generate The Greatest Revenue Impact
Any response will be better than no response. This much is clear. However, it definitely pays off for a response to happen fast. Twitter says that if a Tweet is answered "in less than six minutes, the customer was willing to pay almost $20 more for that airline in the future." In telecoms, customers are willing to pay $17 more for their contract if they receive a reply within 4 minutes. If the wait is over 20 minutes, that amount goes all the way down to $3.52!

Tips
Use Twitter's support indicator – You can set a responsiveness expectation by helping customers know when they can expect a response from your business. The new message button makes sure customers know that they can start a private conversation if necessary.
Prioritise negative Tweets over positive ones – Responding to negative Tweets, has a better result, but don't just ignore the positive. Respond to any Tweet you are able to, but respond more quickly to negative Tweets to "maximise your potential for impact."
---
You might also like
---
More from Experts Talk
---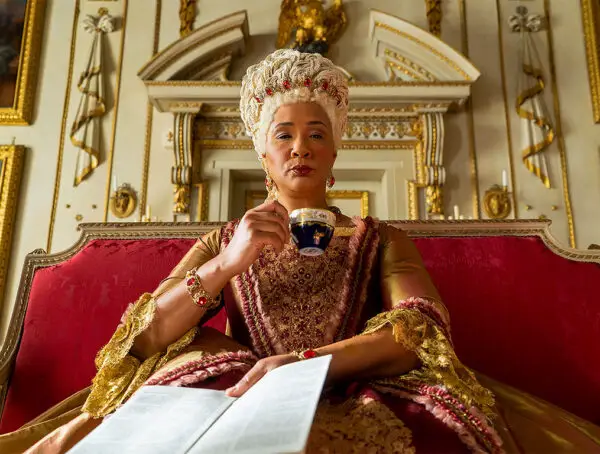 A new musical could soon come to life on TikTok, WhatsApp users are flocking to Signal and Fiverr will run …