We can all argue that Twitter is a great platform for discussion and interaction of different ideas. But Twitter also has a trolling problem, which it has addressed in different ways. Now, the company is expanding and updating its options to tackle problematic behaviour on the platform.   
In the last few years, there have been people on Twitter "taking advantage" of the platform's openness, and using it "to be abusive to others." Of course, it's not just on Twitter. In it's announcement of expansion of features to tackle trolling, Twitter explained that,
[quote]the amount of abuse, bullying, and harassment we've seen across the Internet has risen sharply over the past few years. These behaviors inhibit people from participating on Twitter, or anywhere.[/quote]
It's clear that abusive behaviour can go as far as threaten human dignity; this is definitely something all should stand against. And despite the real-time nature of platforms like Twitter, making it really hard to curb abusive conduct, Twitter is making progress in three areas: Controls, reporting, and enforcement.
Expanding Mute To Notifications
With Twitter's "mute" feature, users have been able to mute accounts they don't want to hear from. Mute is now being expanded to notifications as well. Twitter explained,
[quote]We're enabling you to mute keywords, phrases, and even entire conversations you don't want to see notifications about, rolling out to everyone in the coming days.[/quote]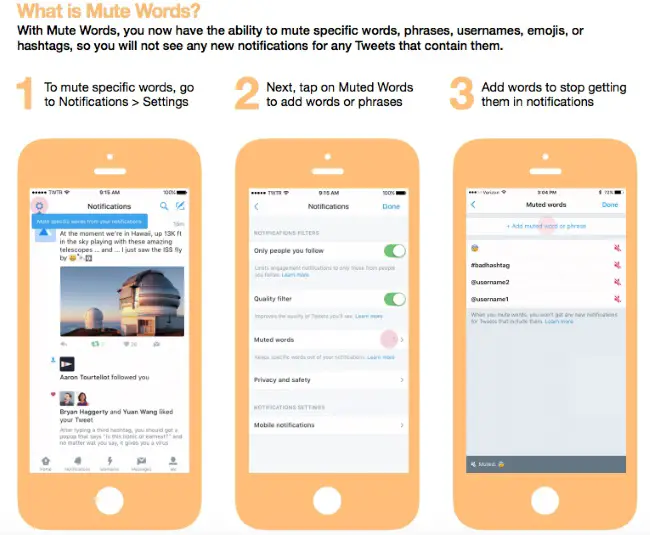 It is a feature that I am sure many users have been asking for and expecting for a long time.
Hateful Conduct Policy Update
Twitter's hateful conduct policy exists to stop users form targeting others on the basis of their gender or gender identity, religion, age, sexual orientation, disability, disease, and more. Now, users are able to more easily able to report hateful conduct, whenever they see it happen. Twitter explains that,
[quote]This will improve our ability to process these reports, which helps reduce the burden on the person experiencing the abuse, and helps to strengthen a culture of collective support on Twitter.[/quote]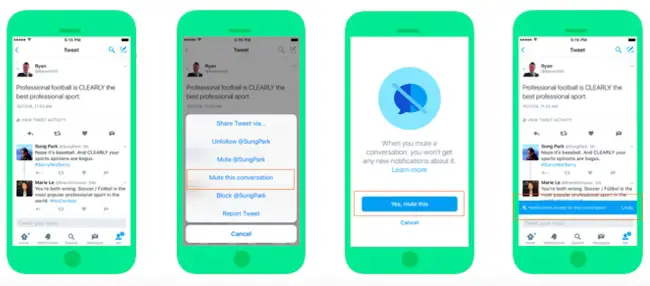 Retraining Support Teams
In terms of enforcement, Twitter says it has retrained its support teams on the updated policies and has included "special sessions on cultural and historical contextualization of hateful conduct."
It has also improved systems and tools to deal with hateful conduct more effectively when it's reported, and to create a faster and more transparent process. I believe this an incredibly obvious but also proactive move from the company, and I really hope it continues in this way.
---
You might also like
---
More from Twitter
---
Twitter held acquisition talks with Clubhouse with a deal value of around $4 billion, according to reports from Bloomberg.