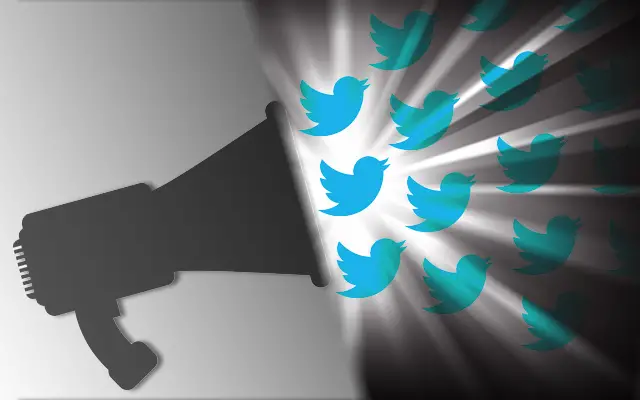 You may have noticed  the "love affair" that Twitter discussions have with television. How could it NOT be? Twitter is certainly among the most immediate and fastest Social media. People watch television, and they tweet about it… when they witness something happening in the street, they tweet about it. The conversation takes place real-time… it's therefore a "no-brainer" that TV and Twitter should somehow be combined.
Now, Twitter has been busy these days, releasing feature after feature this week. First it addressed security, with login verification, and yesterday it released Twitter Amplify, a new advertising partnership program/product that is meant to bridge the gap with TV even further.
What will media and brands (advertisers) be able to do with it? Well, for one, they can tweet video ads, together with short clips of video content. It might not seem as much, but it certainly has the potential to grow into something pretty huge. Why? Firstly, it  fuses advertising and video content with a live conversation. Secondly, as conversations tend to travel fast, so does the advertising and content.
And what does this mean for consumers/users? Firstly, they'll have to get used to ads in Twitter, and that they may lead to less "genuine" interactions… If we see past that, Amplify does add an element of live-TV, as channels can tweet short streams of video live!  Instead of reading about that great goal in the World Cup Final, now you can actually watch it… not on TV – on Twitter.
So, what this means for the future of Twitter and its business plan/goals is still to be seen, however, moving up to HD video from 140 characters MUST mean something.
So far Amplify has only been tested with Twitter media partners like Turner Broadcasting and Disney's ESPN. The most notable example that's currently going around the internet, comes from ESPN and the NBA. It's a clip from an NBA game accompanied by adverts for the new Will Smith blockbuster, After Earth…
Well, here it is… Take a look!
Roy Hibbert's BIG block. One of the nicest you'll see #NBARapidReplay – on.nba.com/Z4vJmb

— NBA (@NBA) May 19, 2013
You might also like
---
More from Experts Talk
---
A new musical could soon come to life on TikTok, WhatsApp users are flocking to Signal and Fiverr will run …