Ahead of the festive season, Twitter is launching a new campaign objective and changing the name of another to better reflect the actions it drives. 
Compared to Facebook, Twitter has a pretty underpowered set of advertising tools. Now, Twitter is announcing the Website Conversions objective, which the company says,
[quote]is designed to help advertisers drive cost-efficient conversions at scale.[/quote]
The new objective was built for performance-focused marketers in mind and it uses what the company has so far learned from "successful direct response advertisers." It will hopefully allow advertisers on the platform to "see better performance and greater scale in campaigns."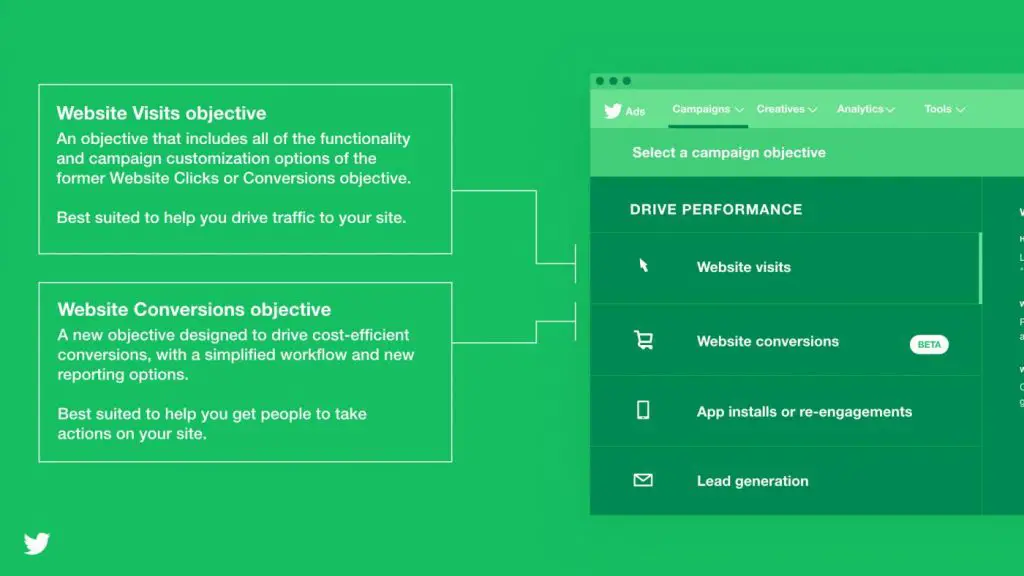 Website Conversions works very effectively with website visitor retargeting in order to drive more conversions. Twitter says that
[quote]Advertisers using this objective to retarget their website visitors on mobile and desktop receive, on average, 2.5X the volume of conversions versus similar campaigns using the Website Clicks or Conversions objective[/quote]
Finally, it is available in the United States for the moment – in beta.
How Website Conversion Campaigns Work
The Website Conversion objective uses "data from Twitter website tags and Twitter's interest and intent signals." It uses these to optimise an advertiser's campaign to deliver more conversions and meeting cost-per-conversion goals at the same time.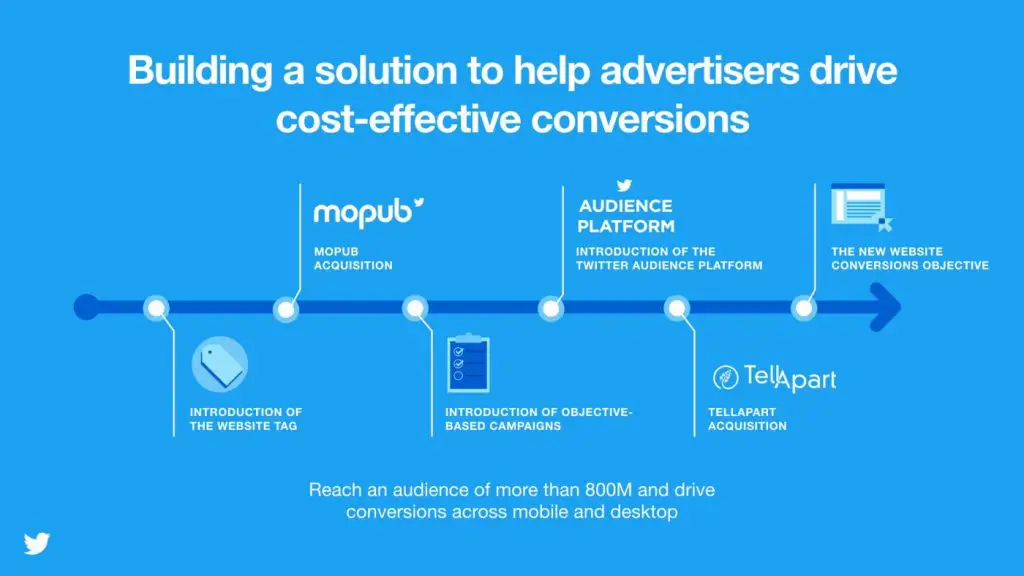 Advertisers will be able to reach their audience on the Twitter platform and also on apps and websites. This way they can also "drive conversions across devices and environments." To get started with the Website Conversions objective, visit ads.twitter.com/getstarted.
Twitter also changed the name of the Website Clicks objective to Website Visits "to better reflect the actions that this objective drives", it says. The change is in name only.
---
You might also like
---
More from Twitter
---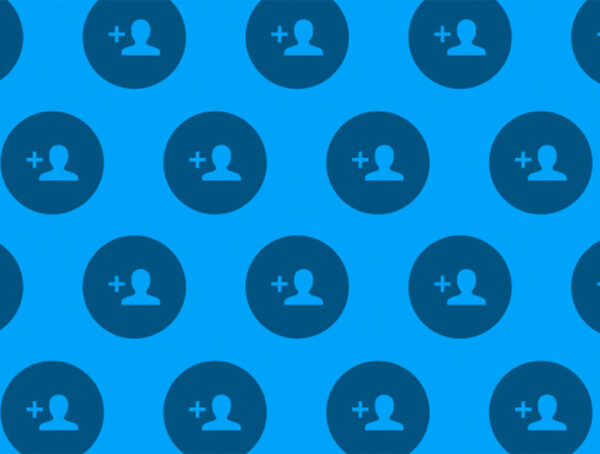 Like many, you want to get more Twitter followers, but fail to gain the audience you were hoping for. You …