One by one, all of the major social platforms have now introduced live broadcasting features. Not because they all just want to copy each other – but because live video really matters.
In part one of its Perspective blog post on why live video matters, Twitter gives us six reasons why live video needs to be part of your marketing strategy for the next year, first explaining that
[quote]Live video isn't just for tennis champions, presidential debates, or the NFL. For any brand vying for attention in a fragmented media landscape, live video offers new opportunities for deeply engaging large audiences in ways not possible before.[/quote]
1. Video: The Most Popular Form Of Online Content
Video is consumed thoroughly by users and not just skimmed. This partly makes video the top form of online content out there. HubSpot also released a survey this summer, backing up this claim. According to the survey,
[quote]If you want to make a big impact and keep people's attention, video is the best place for you to make your case[/quote]
2. Live Video: More Authentic Engagements
Live video feels fresh and authentic to people. It's unrehearsed and usually doesn't have a script – as prerecorded video does. There is a feeling that anything can happen, and this is exciting. It is also a very engaging form of content, as users can "contribute to the conversation" at any point, and others can engage with them.
Twitter backs this up by referring to an eMarketer study which says that almost 80% US retail executives find that
[quote]the biggest benefit of live video events is the ability to create more authentic interactions with target audiences[/quote]
3. Mobile Devices Are Increasingly Powerful
Smartphones are pretty powerful little mobile computers, and fast connections to the Internet make them very important tools for the creation and broadcasting of live content. The variety of devices that can create, share, and consume live content make live a pretty democratised medium, unlike technologies such as VR.
4. Audiences Becoming Harder To Reach
Twitter cites a prediction from eMarketer, that pay TV households in the US will decline by 3.6 million by 2019. This decline "plus the growth of digital video recorders and the proliferation of streaming and on-demand options for viewing TV shows," makes audiences more fragmented and hard to reach.
Live broadcasting offers a new way for advertisers and marketers to achieve maximum ROI by engaging targeted audiences differently – and especially millennials, the generation driving live.
5. Millennials Watch TV Differently
Millennials now make up the "largest living generation in the US." or close to 1/4 of the earth's population. Accenture says that millennials "are already a potent force" in the world economy and will make up 30% of retail sale by 2020. This makes them very important, and marketers need to see how they consume video.
Milliennials primarily watch video on mobile devices – younger millennials spend roughly 40 hours per month doing so. The year-over-year increase in this trend is 105%. The trend for older millennials' showed a 51% year-over-year increase. They also watch streaming services vs cable. More than 70% of those aged 18-29 watch streaming services. 64% have a pay-TV subscription.
Twitter says that
[quote]it makes sense to provide open access to live video content that millennials and others can watch on their device of choice. Unlike with other video apps and streaming services, audiences don't need a cable TV subscription to view live video events on Twitter — and they don't even need a Twitter account.[/quote]
6. Many Viewers Tweet About What They Watch
According to Nielsen, Twitter plays the role of "second screen" for 60% of consumers at least once a week. And they do so actively, by commenting on what they're watching. Nielsen says that
[quote]In 2015, over 24 million unique users posted more than 800 million TV-related tweets[/quote]
---
You might also like
---
More from Twitter
---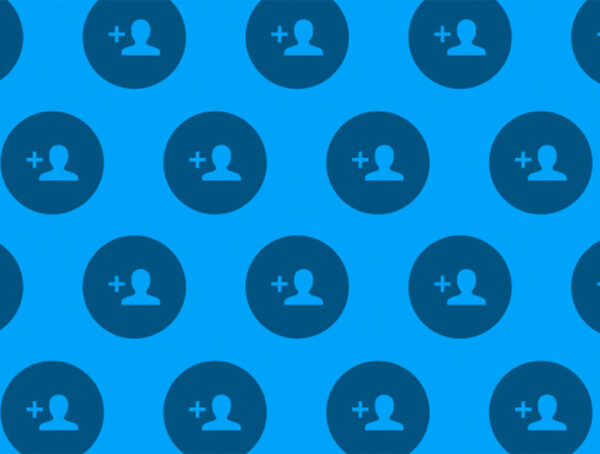 Like many, you want to get more Twitter followers, but fail to gain the audience you were hoping for. You …