Tumblr is setting its eyes on the growing budget allocated by marketers for online video advertising. After unveiling its new video player last week, that includes auto-play, looping and Vine/Instagram embeds, Tumblr is now introducing auto-play video ads.
This new advertising channel is already available to 11 partnering advertisers, among which Universal Pictures, JCPeney, Hulu or Lexus for example. After this test period, the service should become available to all advertisers in mid-November.
Tumblr's video ads are taking advantage of the new features brought by the update of its video player. In particular, the video ads will capitalise on the new auto-play feature. Videos now auto-play on mute until the user clicks on it to turn on the sound. On top of that, videos now loop continuously on Tumblr, and people can also "pop out" the videos so they play adjacent to the dashboard feed, letting someone watch the video while scrolling through other Tumblr posts.
Lee Brown, Tumblr's global head of brand partnerships explained:
[quote]We want to make sure that the product that would come out for marketers to take advantage of is not a pre-roll product that's in front of the content that you want to see. It's the actual content you want to see.[/quote]
Tumblr's new video player also supports embedded Vine and Instagram videos, but advertisers aren't yet able to cross-post their Vines or Instagram clips as video ads on Tumblr.
While users are known to grumble about auto-play ads, AdAge cites Facebook's success in using the feature. Brands are choosing Facebook video over YouTube thanks to increased engagement rates:
Tumblr
 does appear to be taking a page from 
Facebook
's playbook as it angles to become a higher profile digital video destination among audiences and advertisers. Like
Facebook
,
Tumblr
 has been able to boost the popularity of video on its site. The growth in video uploads to
Tumblr
 now doubles photo uploads, the social network claimed. Also like
Facebook
,
Tumblr
 and and its parent company have been trying to get
YouTube
's top talent to post videos on their properties. And now, again like Facebook, Tumblr has enabled autoplay for its videos.
The new video ad service from Tumblr will certainly make advertisers rejoice as it will most certainly give them access to the very sought-after "Millenials" who are numerous on the trendiest blogging platform.
Related Stories:
You might also like
---
More from Tumblr
---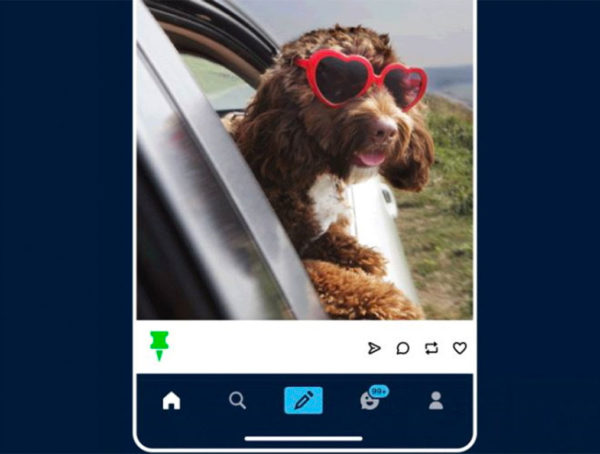 Tumblr has added a new feature that allows users to pin posts to the top of their pages.