Tumblr last week announced groups chats, to help its users to connect, have real-time discussions, and strengthen their interest-based communities.
Tumblr is making it a lot easier to connect with those who share the same interests and to discuss the things that are important. If you use Tumblr version 14.5.1 or later, on your mobile device, you can now get access to a new group chats feature, announced last week.
Group chats can hold up to 100 members; however, you can create and join as many of them as you like. Furthermore, group chats are created for anyone to join, and "must be a friendly and welcoming space for everyone."
The person who creates a group chat on Tumblr becomes the only owner and will be responsible for how it is run. Only they can invite new members and accept or deny incoming requests from others to join. But here's the catch: While group chats are viewable publicly – and anyone on Tumblr can see their contents – only approved members can actually participate in them.
Group chat owners can also remove members, or any message, they feel should be removed, however, one doesn't need to be the owner or member of a group chat to report a violation of any of Tumblr's policies or Community Guidelines. All reports will be "properly dealt with" by Tumblr's Trust & Safety team.
In group chats, users can only take part in discussions – and will not have the ability to upload their own media or GIFs. This will ensure the conversation stays acceptable within Tumblr's guidelines.
To find group chats that already exist, all you have to do is search for them in the app like you would any other topic. If you don't find something interesting, you can always create one of your own.
You can tap on the new group chat icon in the upper right-hand corner of the dashboard on the Tumblr mobile app, or swipe left from the dashboard to see all group chats you own or use. There, you can also find the option to create a new one. Just tap the "+" in the right-hand corner.
To find out more about how to use Tumblr group chats, click here.
---
You might also like
---
More from Tumblr
---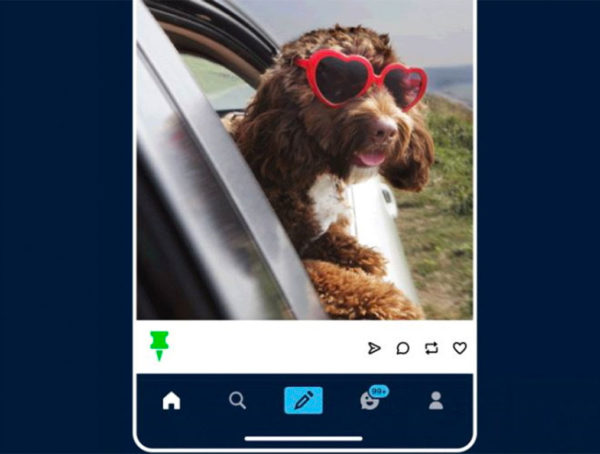 Tumblr has added a new feature that allows users to pin posts to the top of their pages.