Despite the fact that Mad Men was set in the 1960's, the show's relevance, or rather the relevance of its subject matter feels fresher than ever. Anyone who currently works in an agency, or has worked in one, will undoubtedly draw parallels to the ins and outs of their own daily realities. And that's one of the reasons the show has resonated so much with the "agency crowd". But what if Mad Men was set in 2015? With a Tumblr blog called Mad Men Integrated, we get a first-hand look at what it would be like – scene by scene.
Each GIF on Mad Men Integrated tells a different story… social media, creatives, banners, deadlines, briefs, late nights… In the one below, Don mutters something we all know is true. And if Don wasn't a fictional character in the 60's, he'd agree agree as well. Whatever happens, there's always going to be something else out there…
The next one illustrates the ridiculousness of some job titles out there. Sounds familiar? I really laughed at this one because it's so true.
Job titles aside, the next image demonstrates the futility of trying to label ourselves with job titles or measuring experience by age. It's true that whereas what we do each day in digital, is not child's play, but we have to admit to ourselves that we are not digital "natives". Many of you reading this article can remember a time before the internet.
If you like our stories, there is an easy way to stay updated:
Oh, and there's alway someone flashy in the office. Whether he's wearing a Rolex or an Apple Watch, he's there.
And yes. In case you were wondering, if Don Draper worked today's industry, he would write with hashtags. And he would use them wisely.
Head on down to Mad Men Integrated for more.
---
You might also like
---
More from Social Fun
---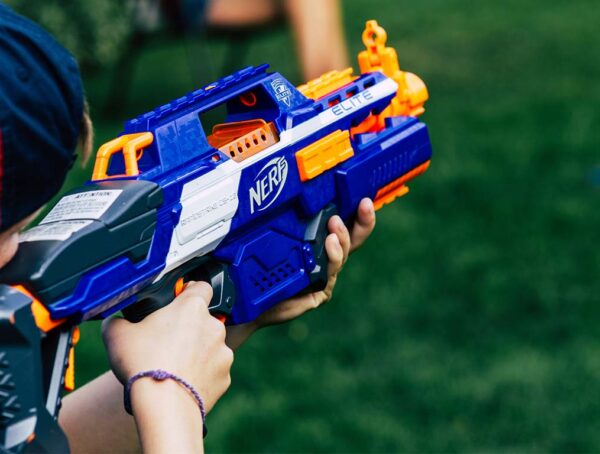 Most people have probably grown out of their Nerf obsession; if you haven't, you could become the new NERF Chief …