Twitter is a swift and easy-going place. Once you nail the perfect tweet, you go viral.
Few, however, have managed to gain massive popularity with just a single tweet. Fewer have broken personal limitations and spread even beyond their followers' reach. Even fewer, set world records.
Let's begin the countdown:
5. RIP Avalanna
Avalanna Routh, a 6-year-old super belieber passes away from a rare form of cancer. Despite Justin Bieber account's extreme popularity, his tweets are plain old and frankly too uncanny. A YouTube link here, a fan retweet there, all sprinkled in the proper dosage. No Bieber glory in it.
RIP Avalanna. i love you

— Justin Bieber (@justinbieber) September 26, 2012
4. Fast and Furious
Paul Walker's death is confirmed through his own official account.
It's with a heavy heart that we must confirm Paul Walker passed away today in a tragic car accident…MORE: http://t.co/9hDuJMH99M – #TeamPW

— Paul Walker (@RealPaulWalker) December 1, 2013
3. Memorial to Cory
After Cory Monteith's untimely death (Glee), Lea Michele tweeted in memory of her boyfriend.
Thank you all for helping me through this time with your enormous love & support. Cory will forever be in my heart. pic.twitter.com/XVlZnh9vOc

— Lea Michele (@msleamichele) July 29, 2013
2. Four More Years
Shortly after being re-elected to Presidency for his second term, Obama leaves a mark on social media.
Four more years. pic.twitter.com/bAJE6Vom

— Barack Obama (@BarackObama) November 7, 2012
1. If Bradley Had a Longer Arm
Ellen brakes the record (by far) during the Oscars ceremony, with a world-renowned tweet. The now World's Most Retweeted Tweet surpassed the millionth mark within hours, now residing well over 3M. It's certainly a kind of selfie we will not be forgetting anytime soon.
If only Bradley's arm was longer. Best photo ever. #oscars pic.twitter.com/C9U5NOtGap

— Ellen DeGeneres (@TheEllenShow) March 3, 2014
Let's see what conquers No1 next, and when. Any ideas? Is it going to be about an alien invasion?
Related Stories:
You might also like
---
More from Social Fun
---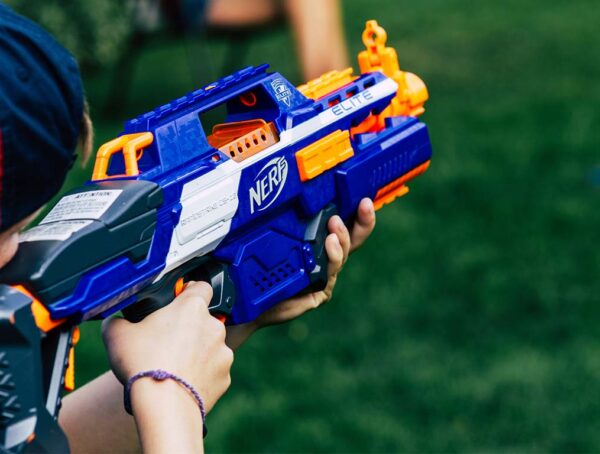 Most people have probably grown out of their Nerf obsession; if you haven't, you could become the new NERF Chief …