It was about a month ago, Twitter launched its new profile layout. Yes, it looks very similar to Facebook now, but it also gives you and your brand the opportunity to showcast your products and services, in a much better way.
Many brands have already deployed their new profile and it does look incredibly cool. Now, do not worry, if you have not got the new Twitter layout yet, just follow this link: Get the new Twitter profile now!
We came across a lot of original, creative, to the point and beautiful designs while looking around on the web (thank you Hubspot) and on Twitter, but these 10 had something special, to our eyes at least.
Whether they help followers understand what the brand is about or if it is to showcast a special offer or even share community originated material, they all have a good reason why they made it in our top 10.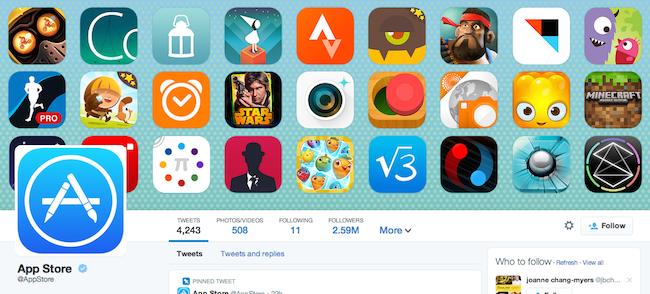 The Apple App Store is about… apps. So what could be a better idea than to actually use those icons to design the header photo.
The best part of it is that Apple did not even have to design those, they are provided by the app developers. So not only this made the job easier, it actually is a great way to promote some of the apps and honor their developers!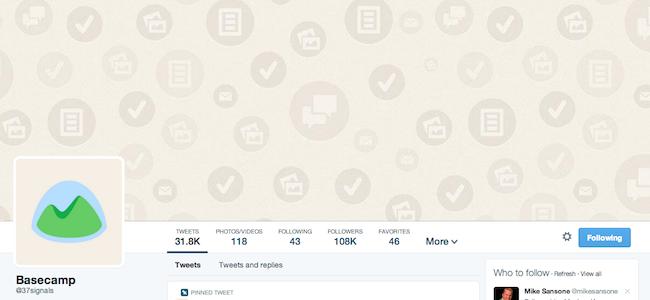 Basecamp is a good example for all of you who do not have access to a large collection of professional photos. Instead of going for stock images, you could find a simple way to broadcast what your business actually does.
Basecamp chose to go with a collection of simply designed icons which will certainly help you understand what their business is all about: Productivity.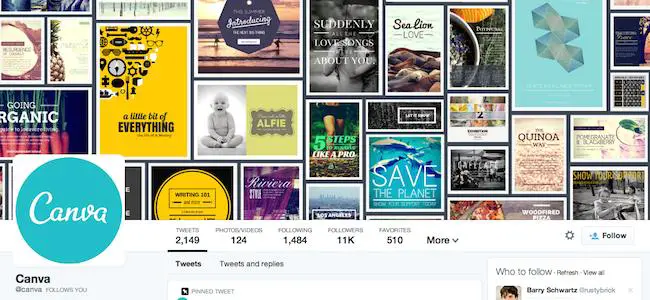 Canva is, as they say themselves, a super simple-to-use design app. So it makes sense than when designing their header image for Twitter, they would want to show a gorgeous collage of some of the best designs created with their app.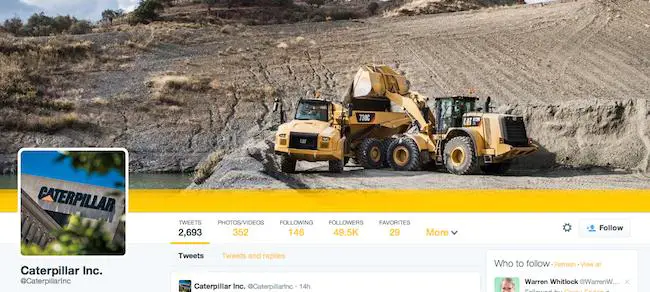 What can you show when you are a company building giant trucks, bulldozers and other giant machines? The answer is simple: you will show those giant trucks, bulldozers and other giant machines… in action!
Caterpillar did just that and added a nice visual touch with the bottom yellow line which comes to remind us of the company logo.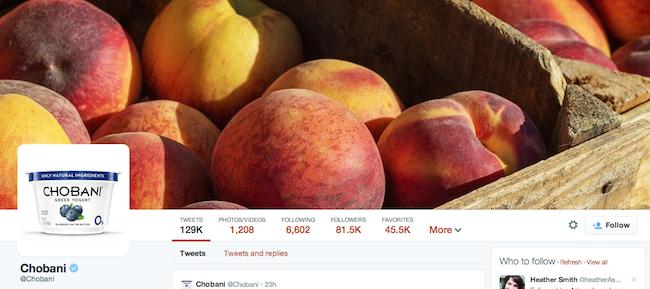 Chobani is America's #1 yoghurt. It's business is based on using 0% preservatives, 0% artificial flavors and 0% artificial sweeteners. And their header image does convey the message, no?
Come on, even if you were not thinking about fruits before, can you really not think about those juicy peaches now?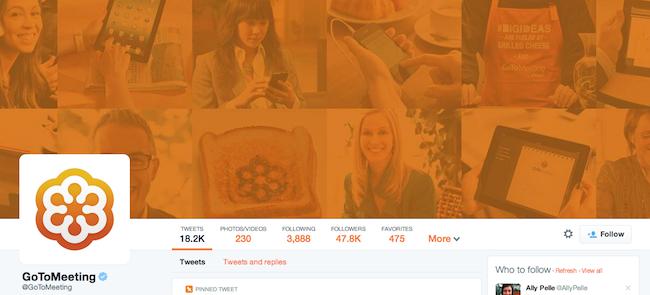 GoToMeeting is basically a video conferencing service but that is not the reason why it is in our top 10. GoToMeeting used community content for its header but applied a colored layer on top of the picture, making 2 jobs in 1.
In fact, GoToMeeting broadcasts what makes its business – the users – but reinforce its corporate identity with the orange color.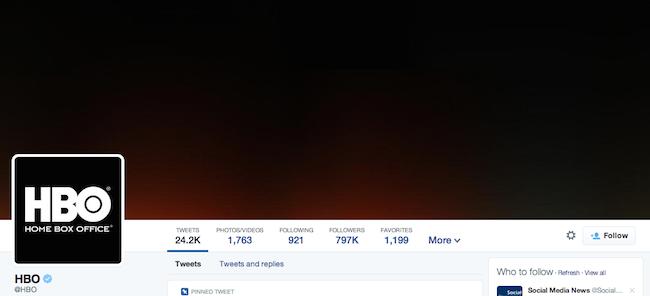 When looking to design their header image, the guys at HBO must have had hours of discussion about it. However, they surprisingly decided to go with an almost all black visual. Why would they do that?
We think that HBO did not want to put forward a specific show or personae, so they decided to go with a plain header image, jsut adding this little touch that, personally, reminds me of what I see when movies are about to start on TV (is this only me?)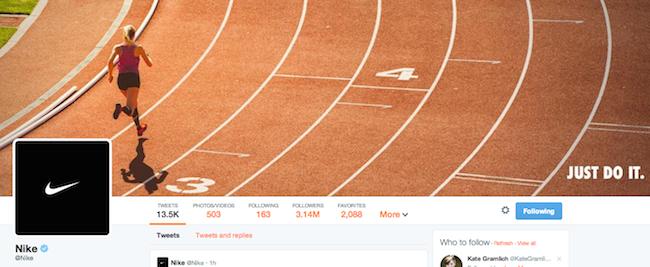 Whatever the reason why you went onto Nike's Twitter account, it is hard not to get inspired by their header image. It's all about the "Just Do It" but without really telling you to do such and such. It's more about, get out there, and just do it.
It's a powerful yet minimal photo, exactly what one could expect from Nike – and their minimal logo.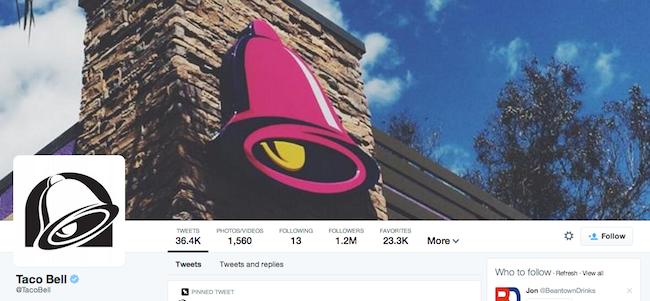 Taco Bell is a very (very) social brand. It has amazing profiles on most social media platforms and always generates a lot of followers.
So to them, it was natural to use community originated material for the header photo on Twitter. They choose user pics on Instagram and regularly feature them as header.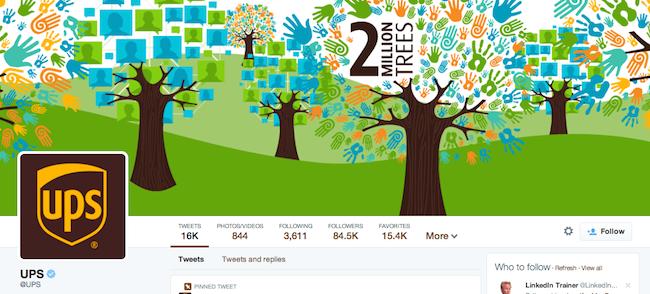 UPS is not a very exciting brand. Actually their job is to make their brand boring by always delivering on time so  that no one ever finds something to say about their service.
What is not so boring about UPS, however, is that the company regularly launches CSR campaigns. So they decided to create an awesome illustration which shows their work and the result of their CSR efforts. Plus it certainly provides a visual its followers did not expect from such a "boring" company.
The ranking is of course totally subjective here (we ranked them by alphabetical order). It certainly does not represent our brand preferences nor has it been done based on other criteria such as number of followers or engagement levels, just aesthetics.

What other designs have you come across and you would have liked to see featured in this article? Copy the twitter urls or usernames in the comment and we promise to make a new post with the best of your submissions :)
Related Stories:
You might also like
---
More from Twitter
---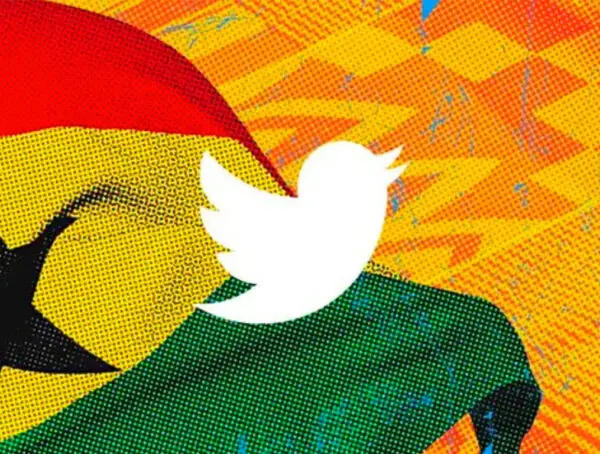 Twitter is launching its operations in Africa and chooses Ghana to headquarter its first African-based team.