Twitter is a fast-paced medium, but this does not mean your tweets should all be spontaneous. Well if you want them to be meaningful and be followed by actions from your readers that is.
Try taking some time to write your tweet. Checking your spelling and grammar before you tweet should be your basic rule.
For the rest, have a look through the following infographic by Neo Mobile, and try implementing these few tips and tricks. You should see an noticeable improvement in your reach and influence.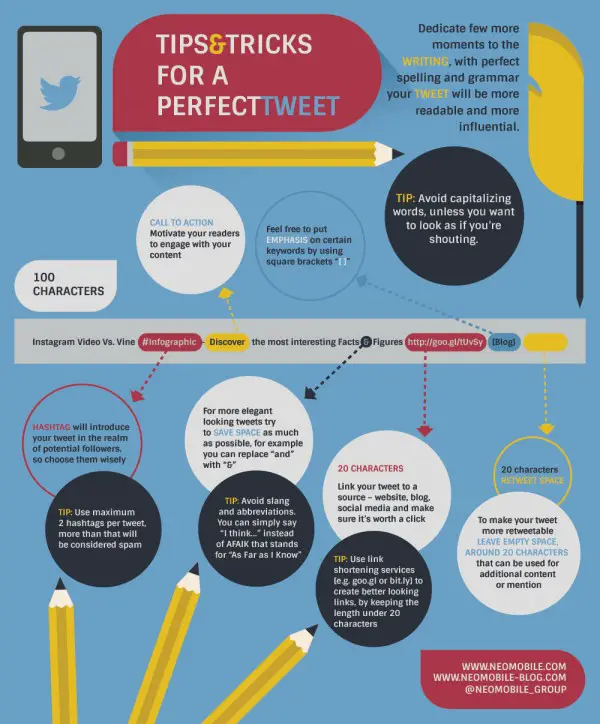 Related Stories:
More from Twitter
---
Twitter has announced a new community-driven way to address misinformation on its platform called Birdwatch.