There are a few brands that marked the history of digital marketing. Tippex is one of them. I am sure you all remember the adventures of the Hunter and the Bear (interactive video), right? Well they are back now and they are working together to protect the new Pharrel Williams' book.
Tippex Social Book is a new interactive digital campaign by Tippex and Bic.
The Story
Pharrell Williams is about to release his new book: Inspirations. Fans want it bad but it is not available for sale yet… so the Hunter and the bear must protect it. And by wanting to do so, Bear had the bright idea to Tippex all the words in the book!
Your Mission
Well now you must help rewrite the book! You join a worldwide community which tries to rewrite it, in real time! Fans can guess the absent words, and the first person to correctly guess any missing word will be credited in the book when it is published. Yes, that is right the book will indeed be published and sold once completed!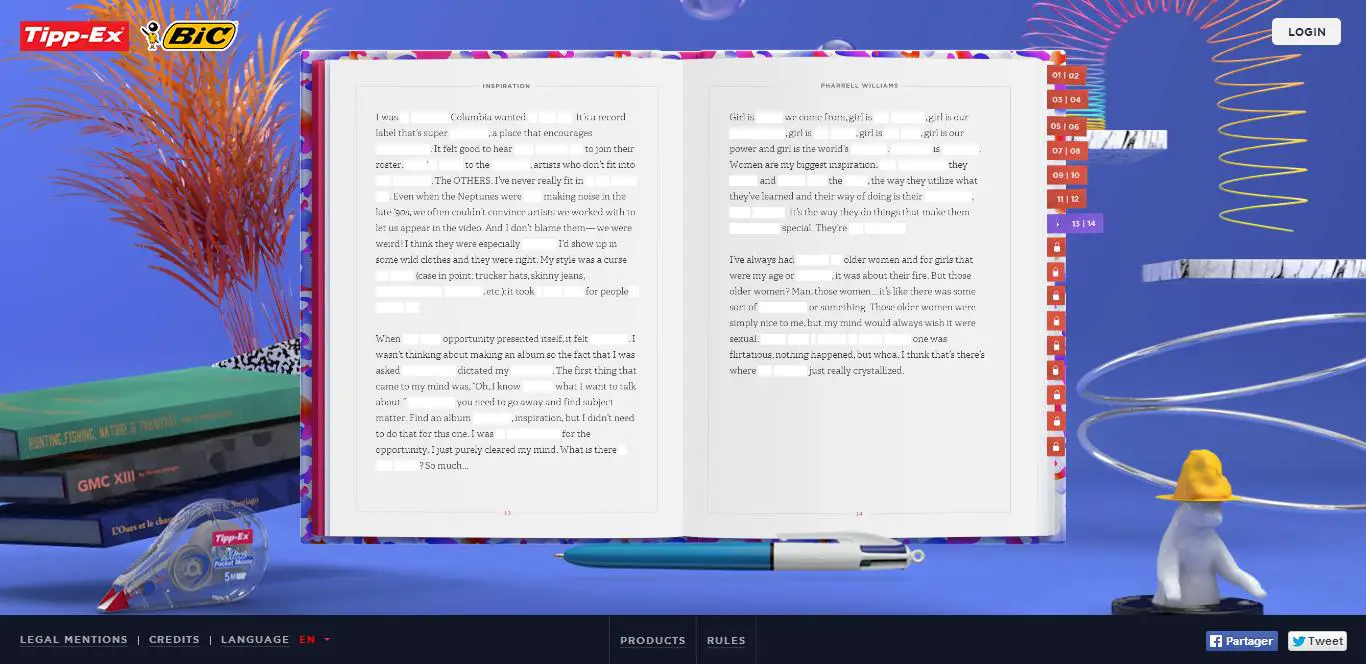 To be even more international, Tippex made the experience available in 5 languages (English, French, Spanish, Italian and German).
Of course the campaign will raise awareness for the brand but it will also help raise money to develop learning programs for under priviledged kids, to "hopefully rewrite many of their lives."
Are you ready to protect the book? It starts here:
Related Stories:
You might also like
---
More from Creative Campaigns
---
Nike is set to launch a very fresh new look with the latest Nike Dunk Low Green Glow. Dropping on …