Tinder is testing a new feature that uses AI to suggest to four "Super Likeable" users for you to spend a free Super Like on.
As you're swiping away on Tinder, you could easily Super Like someone by mistake. Yes, the wrong person. It happens to the best of us, and it happens easily. Now, Tinder wants to help out. Cue a new feature currently being tested by some lucky users – "Super Likeable." Just to be clear, Tinder isn't testing this feature because you Super Like the wrong people all the time. Instead, it helps you find more suitable matches, based on your previous swiping behaviour.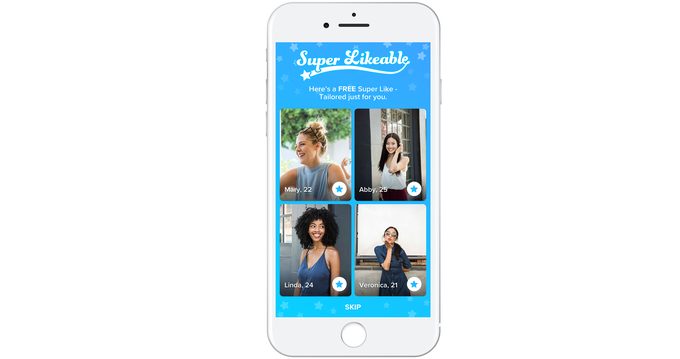 Super Likeable pops up randomly at times while you're using the app and presents you with four people who, based on an AI analysis of your swiping habits, should be great matches. Yup, you shouldn't hesitate to spend your Super Likes on one of them. Many users have said that they don't really like the ordinary Super Like as a feature (some even think it makes them look creepy), yet, Tinder knows that it is highly effective. In fact, Super Likes can increase the probability of matching with someone by 3x.
Now with the new Super Likeable feature, using a Super Like becomes more like getting a bonus or playing a game. Also, the users that are selected for you are by artificial intelligence are "of special interest to you." If you want to try Super Likeable, you will need to move to NYC or L.A, because that's where the feature is being tested, currently.
---
You might also like
---
More from Other Platforms
---
Instagram is now letting users add up to four pronouns by which they wish to be known. These can be …