Almost three months into the new year, and we've already reaped three new visual trends from the creative seeds scattered all over Instagram. Let's take a closer look!
While Instagram has hit a plateau, and a good portion of its users are giving algorithm-free app Vero a go, we can still see a new cycle of fresh trends.
Stories Minimalist Editorials
It's well-established by now, that Stories is the feature that nurtures creative expression, and has emerged as a modern-day substitute for newsletters and mini editorials. We were waiting for it to escalate quickly and become more nuanced with time. The new wave, shows us a turn towards minimalism, while leaving the maximalist days of overcrowded Stories (remember image+video+sketches?) behind. The ephemeral nature of the Stories, which contradicts the evergreen feed content, justifies this tendency, which is perfect for the fast-paced consumption of them: little time in tandem with demand for increased Stories production leads to minimalism for the contentment of all parties involved.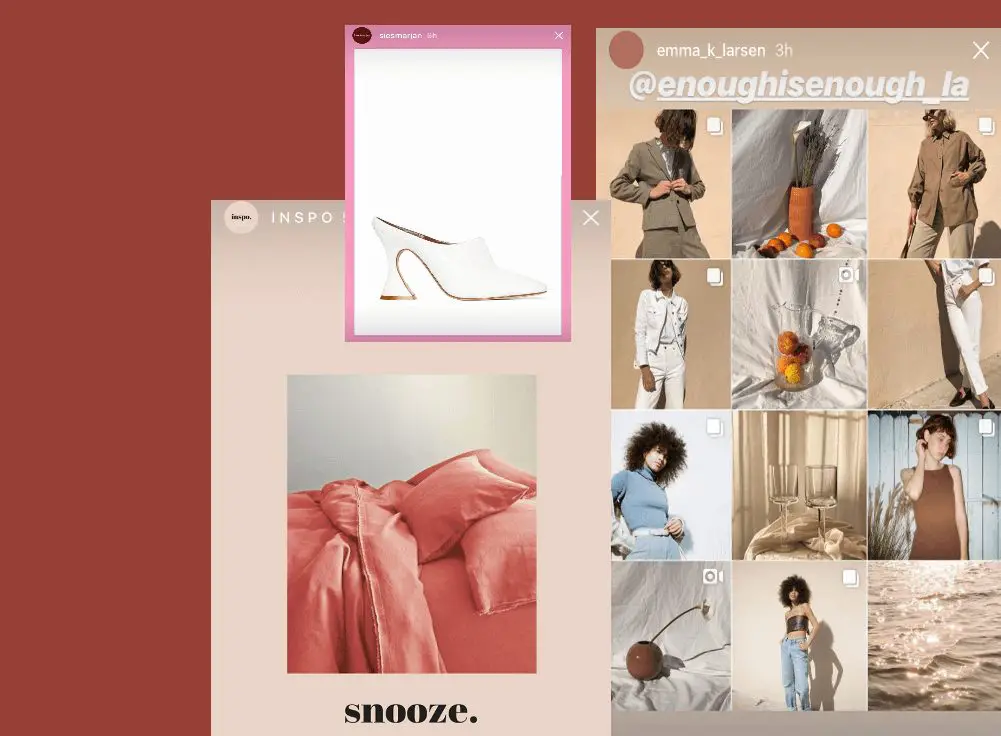 Everything Coming Up Roses
Flowers are having a lasting moment, but lately, we're in for a blast from the past. Blame it on Valentine's Day, or on a mood for something a tad more classic, roses-are-red, and there's no need for a poem because they're here to stay. After all, how many Birds of Paradise and Monsteras can an Instagrammer take? Not many, I'll tell you that and since we're a few breaths away from springtime, users turn to creative representation of it after a long and difficult winter. We are in need of reminders of our childhood and teen years, when a rose was a symbol of youth, love, and daydreaming.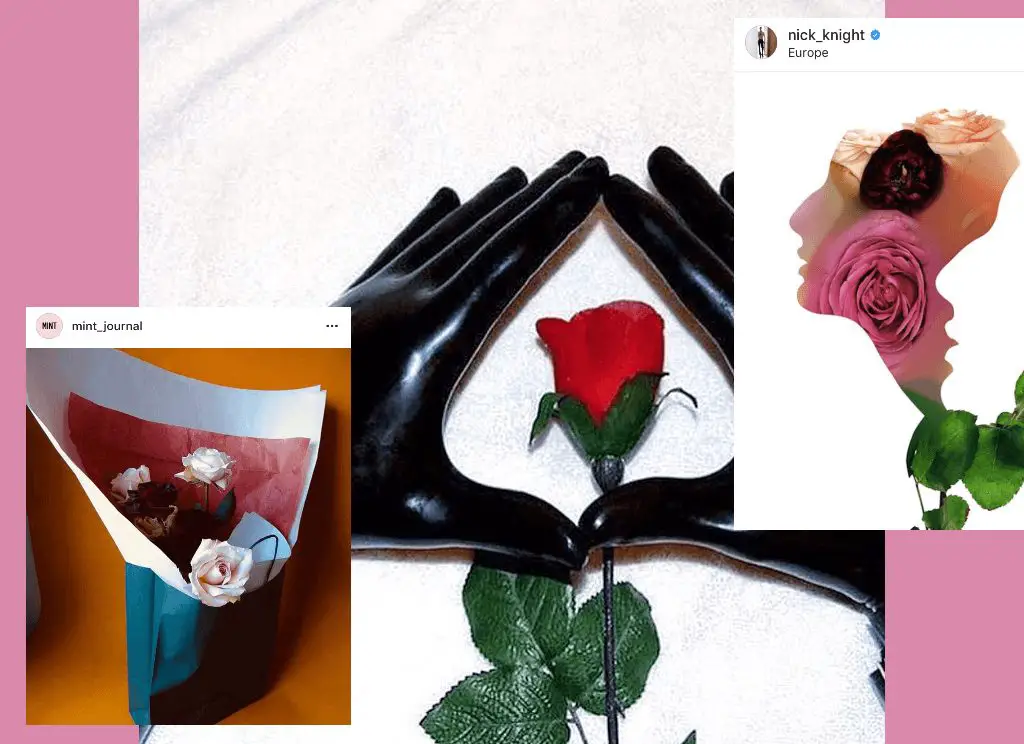 Beyond The Rainbow
We've seen colour sequences conquering the feed, time, and again – and the rainbow pattern is always a winning one. As summertime approaches, seasonal excitement is reflected in this familiar gradience that will always be pleasant to the eye. Again, a seasonal pattern is part of the driving force behind it but a break from monochromation is more needed than ever. The frenzy of the "Colour of the year", whether that is called "Millennial Pink" or "Millennial Yellow" or "Ultra Violet" leaves something to be desired after fast consumption and market penetration. Maybe we don't need to crown individual colours anymore. Maybe it's time t really take them all in, don't you think?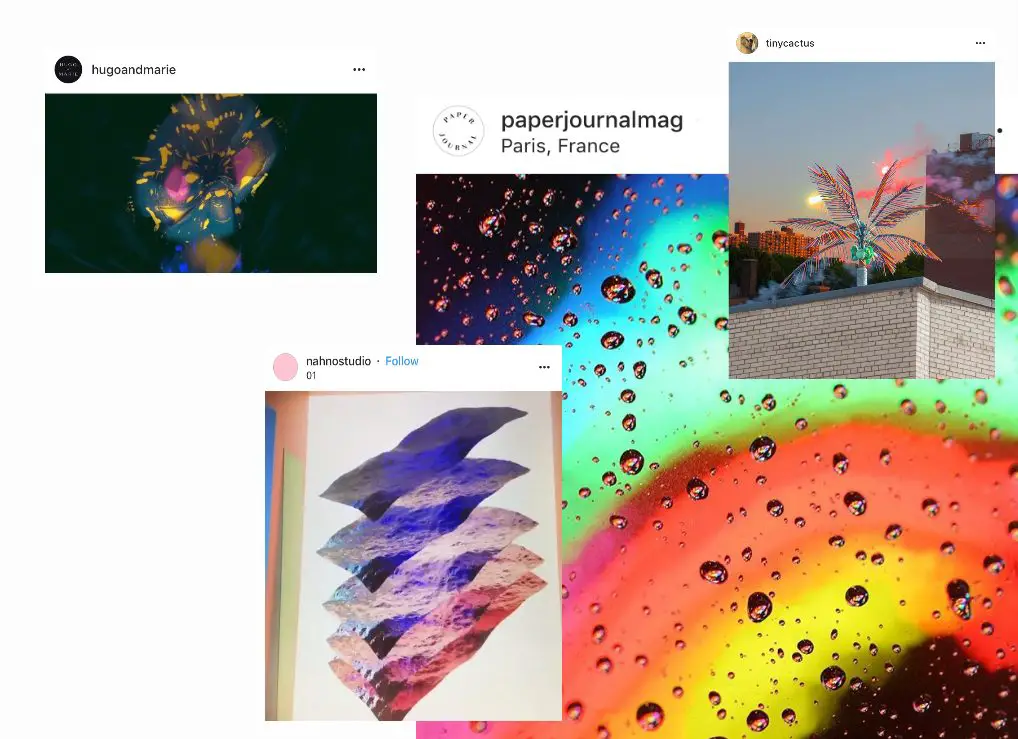 ---
You might also like
---
More from Instagram
---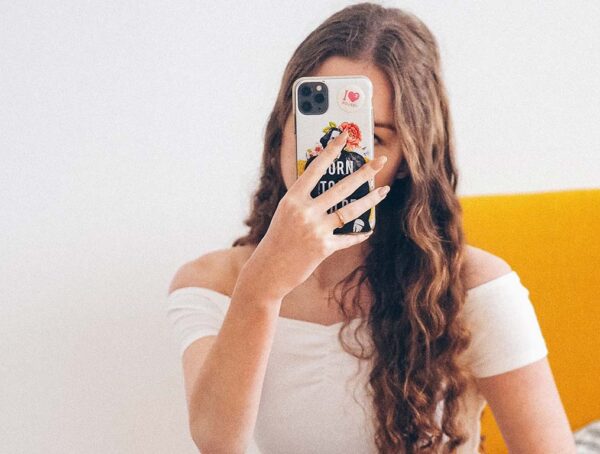 Instagram is introducing more resources for people that are affected by eating disorders.