There's a lot of bad UX out there… 'User Inyerface' will teach you a thing or two about just how bad it can really be.
While just browsing (or working with) the Internet can be a pleasure; it can also be suffering – as countless users can agree. And apart from things like bad Wi-Fi, one of the worst aspects of Internet use is bad UX. It can give you a bad day, a bad headache… or worse. And yet, it's one of those things that we all run into almost every day. So, why is there so much bad UX out there?
The answer to this question is a subject for another day, but one way to help learn is to force those responsible for it, to experience it themselves. A web app called "User Inyerface" created by design firm Bagaar, does just that. As the team behind it explain, it's "a challenging exploration of user interactions and design patterns." And it's beyond infuriating.
User Inyerface is admittedly a game, but it's very educational as it offers you the opportunity to experience a UX from hell, a mix of buttons that are mislabeled, complicated password rules, impossible CAPTCHA forms, terms and conditions that scroll much slower than comfort, and pop-up windows that just won't close, no matter how hard you try.UX
How long will it take you to figure it all out? Well, you can time yourself, as there's a massive timer reminding you just how much time you can waste due to someone else's poor design decisions. I wasted exactly 34 seconds before giving up. I would have probably broken something if I continued.
User Inyerface is a game, and it's a bit of a lead magnet for its creators, so it's extreme for the sake of it, but it does offer quite a realistic view of what's out there. The Internet is a big place after all, and there is a lot of bad UX out there.
---
You might also like
---
More from Social Fun
---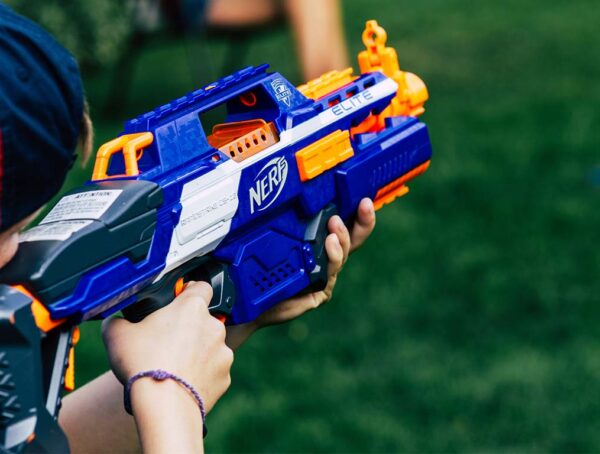 Most people have probably grown out of their Nerf obsession; if you haven't, you could become the new NERF Chief …