Nowadays there could be a bot for almost everything. This one, will tell you how sexy your voice is.
Skyn, a condom brand targeting Millenials, has come up with a new kind of bot: one that analyses your voice. When you engage with the bot, it will ask you to record a voice message and then analyse and rate it by sensuality, mystery, intensity and sophistication.
To try it for yourself, head over to Skyn's voice analyser bot on Messenger and share a recording of your voice when prompted. In case you're not sure, here is what it looked like for me: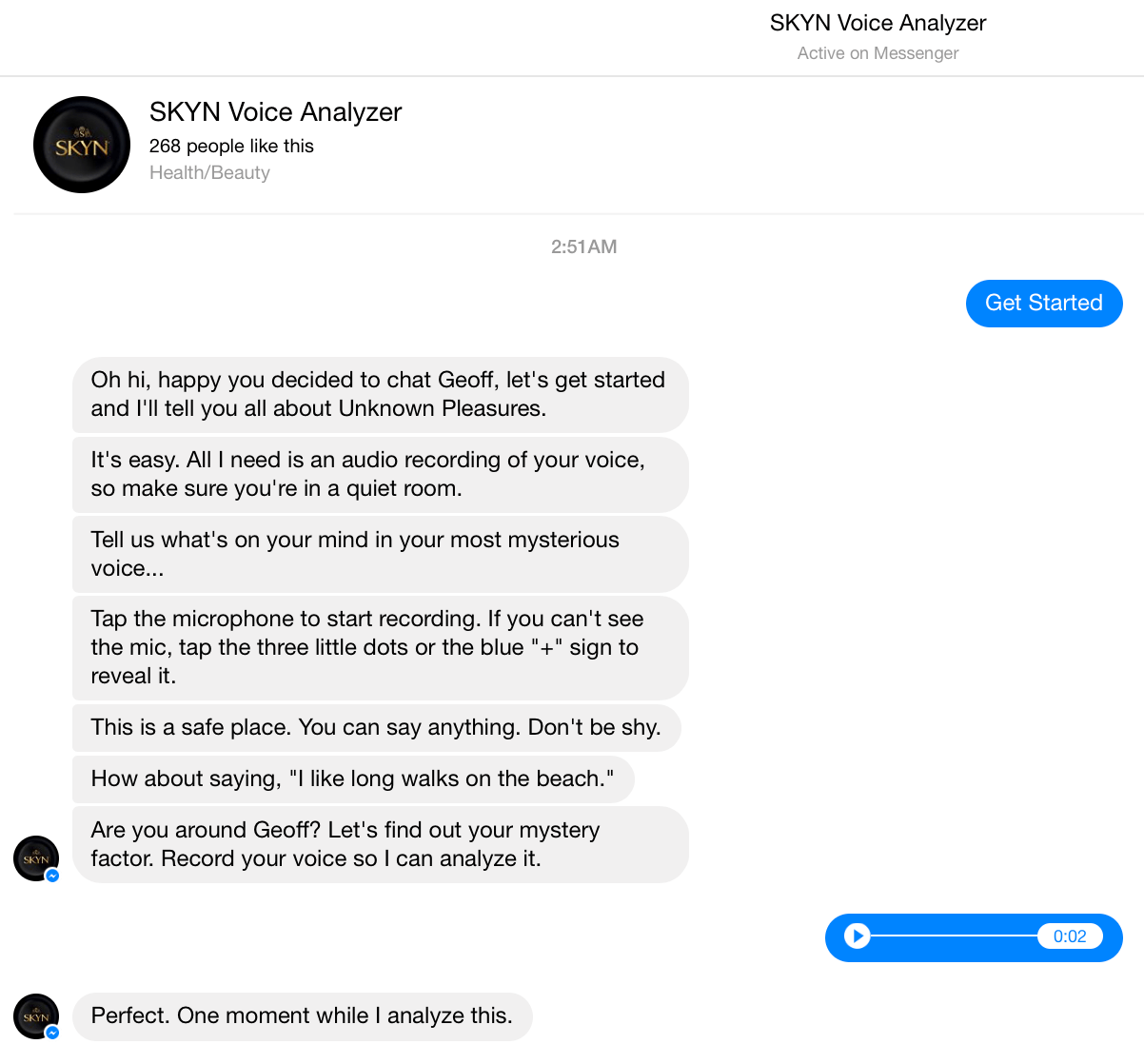 The helpful support here is that the bot will give you an example of what to say, so that it maybe feels a little less awkward when you'll try your sexiest voice while talkng to a bot…
Just a few seconds later, your results will come.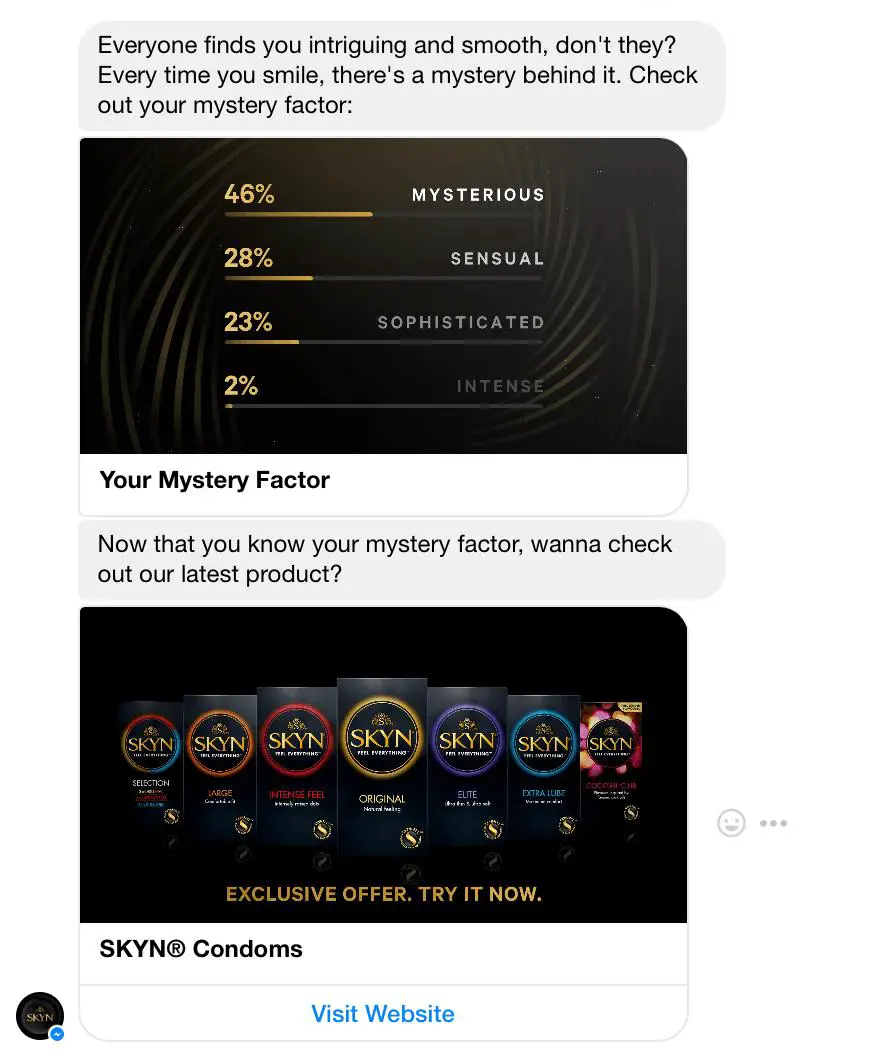 The bot was created by Sid Lee Paris with digital production by Jam3. The system can spot the difference between male and female voices and it understands several languages, including English, Italian, French, Portuguese and Polish.
The bot is obviously a marketing stung from Skyn. But the idea of incorporating voice recordings to interact with a bot is a first and I appreciate the novelty behind the campaign.
Of course no one will really know what these results mean, but many will definitely try the bot trying to figure out how sexy their voice really is. Did you?
---
You might also like
---
More from Creative Campaigns
---
Twitter held acquisition talks with Clubhouse with a deal value of around $4 billion, according to reports from Bloomberg.