A good backpack is something everyone needs to invest in at least once or twice in their lives! Especially if you're a digital nomad, or just someone who commutes a lot, a good backpack really makes a difference. Choosing one is hard on its own, but what if you also want it to be eco-friendly? This roll-top backpack from Bluelounge is a pretty convincing choice. 
I have been traveling on and off  for the past year now, and one thing that has really saved me a lot of effort is my trusty backpack. Whether it's to haul a week's worth of essentials (clothes, laptop, charger, toiletries) on and off short flights, or to run to meetings around town, my backpack has been my trusty companion. I used to have a really great pack from Nixon back in the day, which was really practical. I have since switched to one of The North Face's most popular packs – The Big Shot – which has been very handy overall, except for the fact that it is top-heavy and tends to either slide or topple from its upright position.
If you're on the market for a well-priced, laptop-carrying, and eco-friendly "weekender" pack, I've found one for you. Check out the "Backpack" by a company called Bluelounge. It offers all the above, and more,
[quote]Whether you're roving the city or taking a trip, the Backpack will hold the basics and beyond and be at the ready for whatever your day holds.[/quote]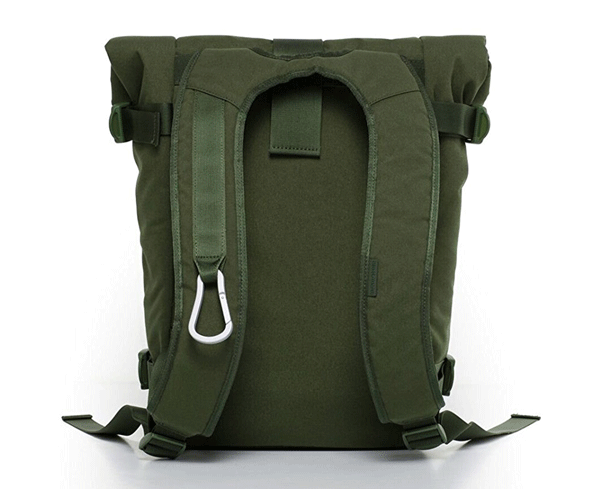 Available in black or green, the Backpack is a "large capacity, ultra-versatile, roll-top" that allows you to "carry your laptop, tablet and the rest of your essentials in style."
Features
"Roll-tops" are all the rage nowadays, and not just because they're fashionable. They are also practical! Apart from being able to easily control the size of your pack, the system also helps you avoid water leaking inside. If you live in, or are travelling to, places with unpredictable weather, this will "save your life" at least once or twice.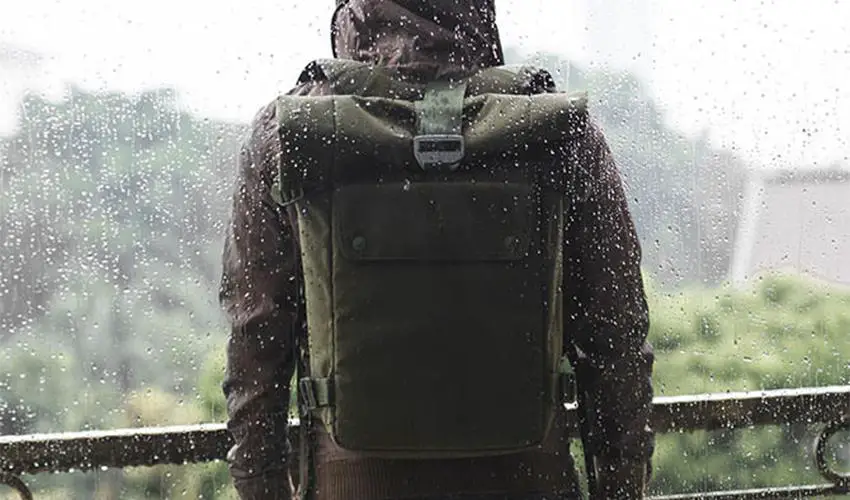 This little backpack is rugged! As it's made from 100% PET recycled materials (plastic bottles), it is also water resistant and hardwearing. It won't only protect your belongings from the elements though. Inside, there are neoprene sleeves for your laptop and/or tablet, and enough space to throw in some clothing or other essentials.
Its size is under the maximum sizes for carry-on luggage on most airlines, so you won't have any trouble just packing up some stuff, picking up your passport, and going! It is recommended for,
[quote]those who need a transitional bag to span from work to travel [/quote]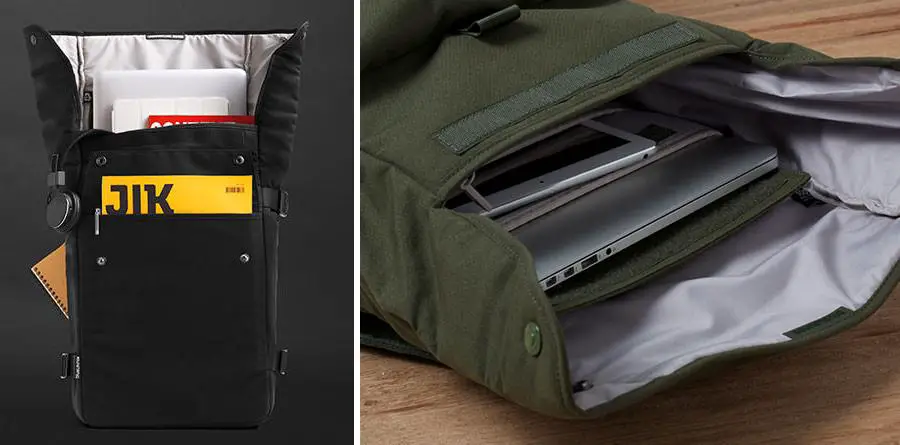 I couldn't agree more!
Take a closer look at the Backpack here, or check it out here on Amazon, if you're interested in buying it.
Cons
Most reviewers really like it, however some have complained about it being rather "hard" or "unforgiving." Given the fact that this piece of equipment has been specifically crafted to meet those needs, don't check it out if you're looking for something "fluffy."
Other Choices?
If you're looking for something similar, you could always check out Patagonia's Arbor 26-litre pack, or Timbuk2's Rogue laptop backpack!
---
You might also like
---
More from Lifestyle
---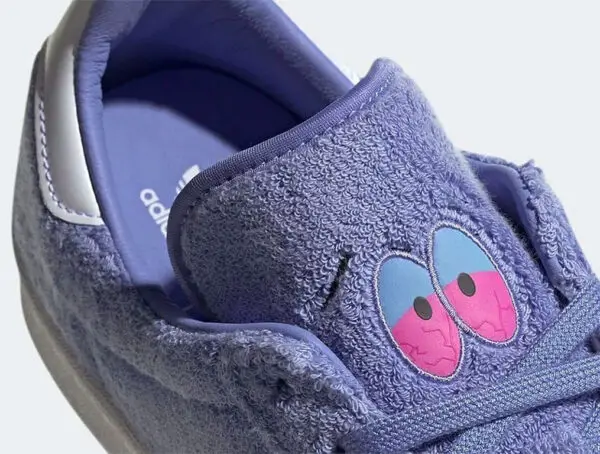 adidas Originals and South Park are teaming up for the release of the Three Stripes' 4/20-themed sneaker this year.