New year, new resolutions, new hopes and a few weeks later, a new new plan that sounds nothing like the one we had on the first day of January.
Fortunately for us, this will soon belong in the past. We all lead hectic lives, and find ourselves struggling with the lack of time to take care of ourselves. Increased connectivity can have quite the opposite effect – disconnected people, minds and inner struggles.
But here's the catch; Our modern lifestyle, as much as it may be clinging to the battery life of our handheld device, it can also provide an opportunity for apps that want to innovate, set a trend, all while doing social good.
Cue This Changed Me, the app that is here to help you change your lifestyle and make you "feel the breeze" of the new you, in a few achievable steps. The whole philosophy behind the app is to make small or bigger commitments to ourselves, for our own personal growth, and share our change stories with the community.
As co-founder Delyth Johnson says:
[quote]I wanted to create something fun and accessible which could help people break through their own barriers to change so they could discover more of themselves.[/quote]
How does it work? This Changed Me offers a minimal and beautiful UI that helps you navigate various goals. All you have to do is log in, and chose your goal – do you want to feel something new, or do you seek change? After that, a series of relevant stories will pop on your screen, giving you all the equipment you need to embark on your own bigger or smaller change.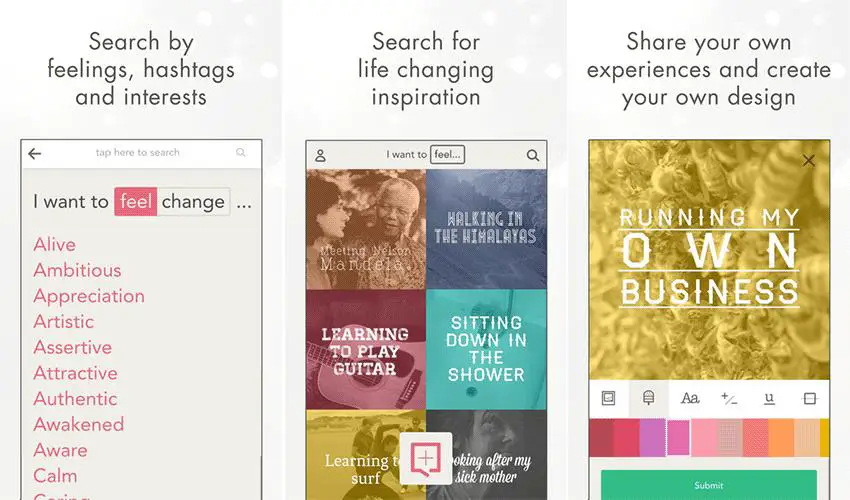 All stories are crowdsourced, some of them are longer reads, some of them shorter ones. This Changed Me provides a safe, private space for all its members to share their challenges and successes, and to trigger a positive snowball effect that will lift your spirits and clear your life-view.
This Changed Me has already won accolades – for both its design and content. All in all, it is one of those precious apps that prove that social media can actually cultivate empathy and support systems among its members.
So, the game's on: What will you change this year? Get This Changed Me now
---
You might also like
---
More from Reviews
---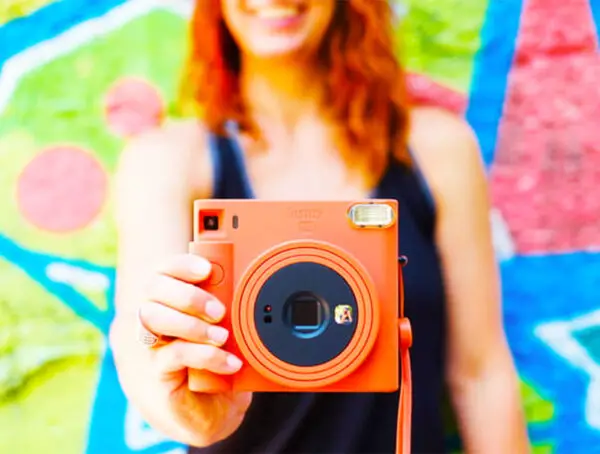 Fujifilm is making shooting analog instant-film easy and highly pleasurable with the new Instax Square SQ1.