What's the first thing that pops into mind when someone mentions Miami? Let us guess: Parties, dance music, beaches and booze. 
That's all fine. What's not fine is that Miami has a rich cultural undercurrent which goes largely unnoticed, because of the aforementioned staples. This was what triggered the imagination of our own co-Founder, Villy. That and an unfortunate incident with the local radio stations.
"Miami has such a rich Spanish speaking culture and has been the birthplace of landmark music acts, but I think that it's the indie scene which needs a bit of a boost and exposure, as there is a lack of variety." In fact, out of the 36 radio stations currently based in Miami, none is oriented towards indie music.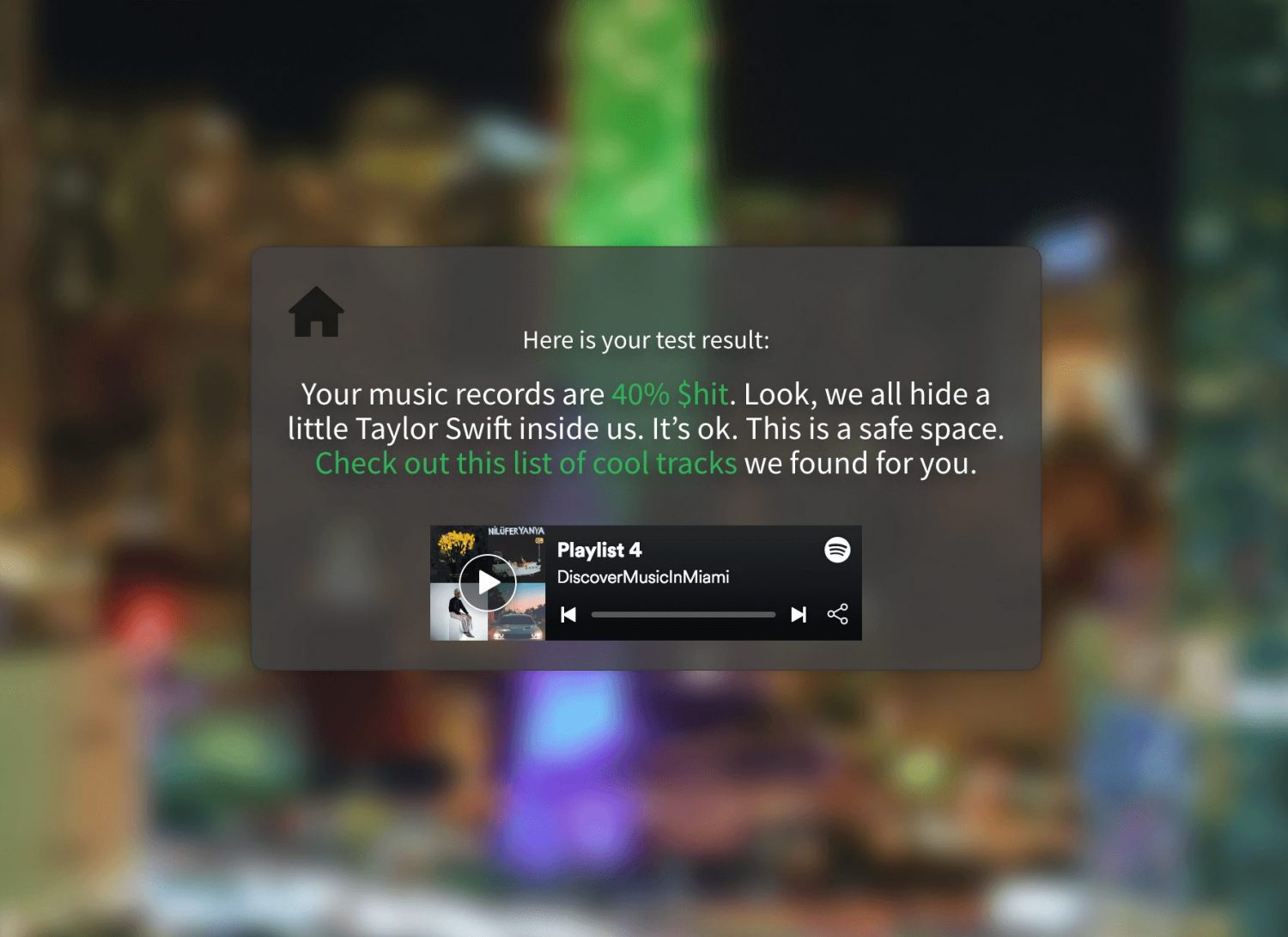 With that in mind (and help from some dev friends), they came up with a cheeky idea -aptly named #MusicInMiamiSucks – aimed at exposing the local audience to a wider range of music genres. The result was twofold:
First, a website where users can visit and analyse their music taste, based on their recent Spotify log. Then, to generate bigger awareness, a series of stickers were placed around areas of interest in downtown Miami. At the end of the user journey, visitors are presented with different playlists to save, listen, share and hopefully raise awareness around the indie scene in Miami.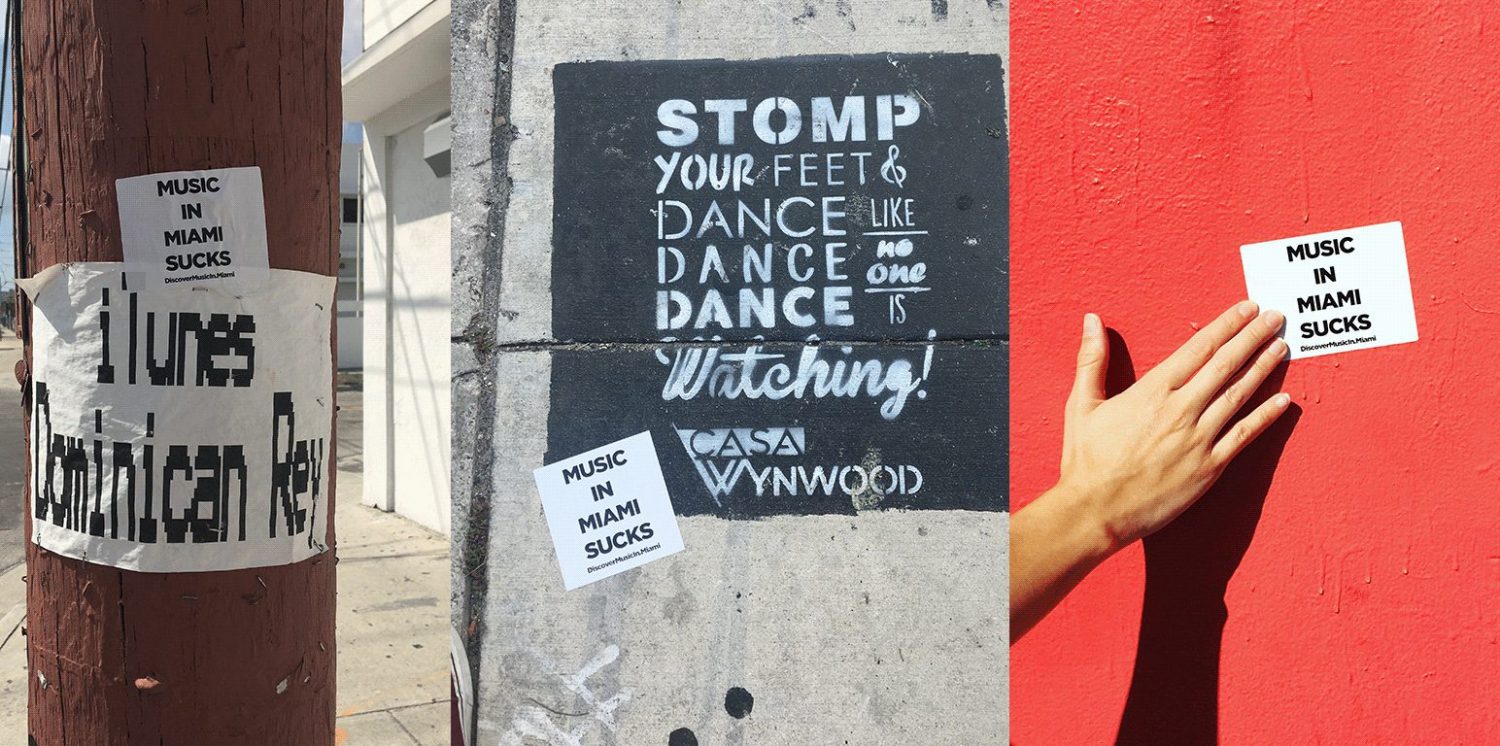 So, is your taste in music $hit ot Lit?
---
You might also like
---
More from Featured
---
You probably never thought about it, but Pornhub spray paint is a thing, thanks to a new collaboration with Art …