It's been 12 months since Facebook started dominating the headlines. Most of the times, it was not about new, groundbreaking features, but about damage control and fixing faulty parts. 
It looks like we are living through the final chapters of a novel that Silicon Valley began writing 14 years ago. The once enfant gaté of the startup hive, is now an embattled giant and, simultaneously, a confused adolescent going through its most transformative period to date.
A Supernova or DotCom's Second Coming
Facebook was born right next to the ashes of the dotcom bubble, which wiped out the value of comms giants and left Silicon Valley badly bruised, scrambling to convince the world that its accomplishments were real and not jargon used to lure unsuspicious small-time investors in.
That's around the era when broadband internet connections become widely available through mobile and landlines, paving the way for a glorious app and i-something era. Tech dinosaurs looked for fresh faces, ideas, and innovation that would usher this new epoch in its full glory transforming the way we connect with each other and with technology. The rest is history.
Facebook achieves much more than that. Starting out as a social network to connect mates from college, it becomes a website where we interact with friends, exchange stupid wall messages, waste a bit (ok, a lot) of time with its quasi-pointless games, patiently waiting for our flash lives to recharge over the course of the night, then picking it up again, taking personality tests, measuring our IQ, liking, unliking, commenting endlessly on a platform that looked like a giant arcade hall.
These beaming, halcyon days are now well behind us, forever irretrievable. Back then, data privacy didn't really matter, thanks to our collective need to witness action and participate in this new, digital experience. Didn't we know what we signed up for? Of course we did, but it was only a fuzzy nuisance. Innovation was happening right in front of our eyes and we wanted to taste every little drop of it.
As with all things, times change. Facebook is now a corporation with investors and shareholders focused on profit, holding quarterly calls on gains. And for the sake of them, we are now all caught in a tangled story whose legs spread far beyond what we could have imagined. No, it's not about yet another conspiracy theory, but rather a sad realisation about the way a platform upon which lives and business are depending can be so reckless in the chase of profit and so-called-efficiency. Facebook will always be free, but at what cost, really?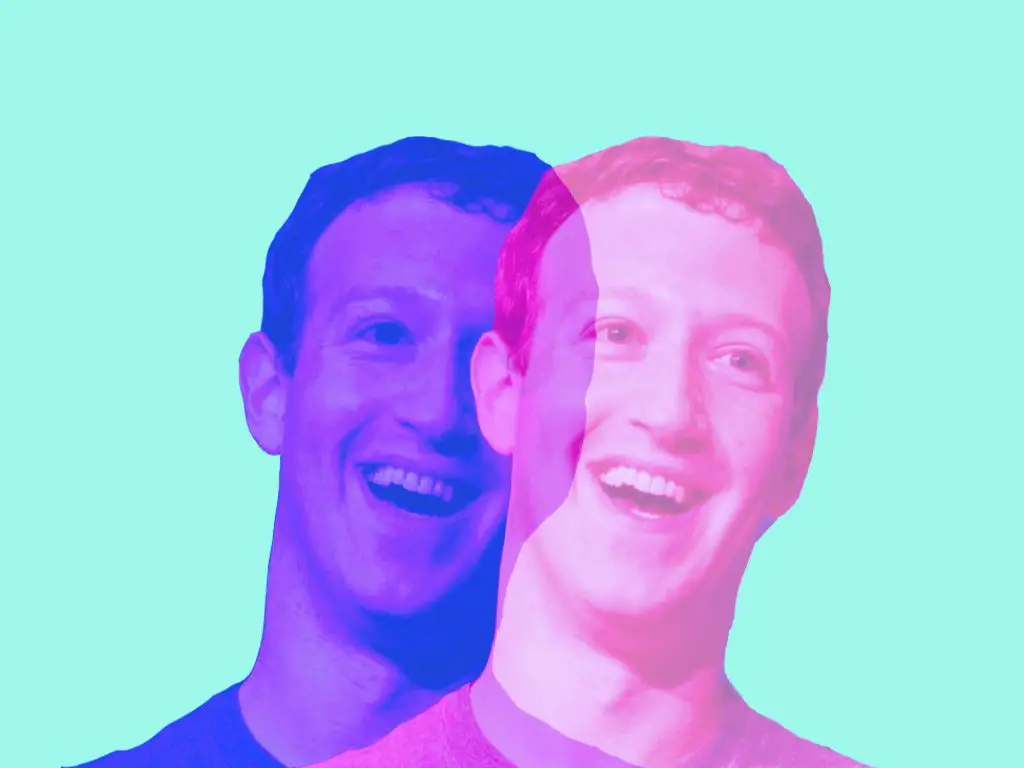 A Hasty PR Effort
Since November 2016 we have been witnessing a galloping unraveling of circumstances and rather questionable leadership decisions that are shaking the foundations of the organisation that has decisively influenced the way we work, talk and interact – heck, the way we LIVE. A series of elections that didn't go as expected, culminating in the election of Donald J. Trump, has exposed the depth of a problem that has always been there, sizzling under wraps, but we were all too consumed to face; our online personal data and how they are manipulated to influence purchase, life, and voting decisions.
In 2017, Mark Zuckerberg pledged to visit each state of the U.S. in a visible PR attempt to rectify Facebook's image and prevent any subsequent crises from demolishing its creation. However, the launch of investigations on various, at first unrelated political events and incidents, has unmasked a convoluted web of online personal data exchanges that led Facebook's figurehead testifying in front of committees and rushing to ship product patches to prevent such occurrences from ever happening again.
Let me give you some numbers: I have counted at least 20 headlines on this very website related to Fake News or its byproducts during the past 15 months. Even if Facebook wanted to shed the reputation and establish a tabula rasa, news travel much faster, ensuring that this story would be hard to bury.
Still, despite news propagating and countermeasures being implemented, Facebook makes one possibly fatal mistake in its approach to the Fake News mesh of questionable content and ads: The social media network remains strangely adamant in its positioning as a tech provider rather than a publisher. Facebook still fails to grasp the effect of its immense power and believes that quick fixes and patches can improve the algorithm, while the damage is in reality anchored to a deeper, human level.
White Dwarf
Then, there is Cambridge Analytica. A company much smaller in size, though equally dangerous. If you're a marketer and advertiser on the platform you are probably acquainted with Facebook's sanitised approach to data; Great granularity can be achieved, however, all identifiable traits will be removed to protect privacy and security. Fair enough, although, as some of you might agree with me, the level of segmentation offered by Facebook doesn't leave much to the imagination.
The problem lies elsewhere though. If it isn't clear as of yet, let me say this again: We all knew that what we shared online would be somehow used. We gave up our info to get relevant content, connections, exposure and ego lustre in return. There's nothing wrong with that for that matter, all this conversation and hacktivism is at best superfluous and at worst misinformed.
It is time. #deletefacebook

— Brian Acton (@brianacton) March 20, 2018
Facebook's lack of clear and established data exchange protocol – again for the sake of gain of profit and efficiency. If you have a look back at its Fake News-unrelated platform updates, then you'll see that the gargantuan social network is far from being a charity and largely cares largely about paying to play. Here's the deal though: If you're paying to play and if one's personal data is the essence of play, then you might as well be conscious and protective of what you're giving. You see, Zuckerberg may be evangelising world peace and mutual understanding, but it left a backdoor open to bad actors toying with opinions, forming bubbles and harboring hate groups, effectively hijacking Zuck's holy trinity of likes, comments, and shares.
Regardless of Facebook's insistence in that it only is solely a tech platform, we wouldn't be lying if we were to claim that it bludgeoned its product and its users. Blunder after blunder, the tendencies, and attitudes of users towards social media are experiencing fluctuations. Trust in social media is sustaining violent tribulations, as fewer people share, or flee platforms completely. Times change and attitudes towards social media are changing alike.
Is This The End?
No, it's not. But it will take a gigantic effort in shifting opinions. This is an explosive mix of data, deception, foreign affairs, and mass miseducation. It's still early days and the outcomes are yet to be determined – if not predicted – but the truth remains: Facebook's and other social networks' reputations have been tarnished, possibly beyond repair.
The ushering GDPR for the EU countries is a solid start and will reflect on a business' revenues, should they fail to comply. However, for the existing data that has already been leaked and is no longer sanitized, there's little we can do. The damage has been done. Zuckerberg's and Sandberg's lack of official statements show the depths of entanglement. [Update: He admits to having effed up big time here].
Should one join the efforts to #DeleteFacebook? At this point, this sounds like a Sisyphean of a task that requires from users to cut ties with people, businesses and it could possibly affect their business lives, too. As we put the rosy days behind us, Facebook should come to the realisation that adolescence comes with its challenges: Anatomy changes, awkward growth, clumsiness, shame and a good amount of introspection that help a child gravitate towards the meaning of good and bad and forge its ethical footprint. It's a game of wait and see and of constant reevaluation. It's not impossible, but it's a rather uphill road that few among us are willing to climb.
What will come next? Seismic changes and a string of conversations to be reinitiated from square 1. Net Neutrality, advertising policies, brand security, online safety and privacy are due next. Till then, sharing is not caring, but do share with care.
---
You might also like
---
More from Experts Talk
---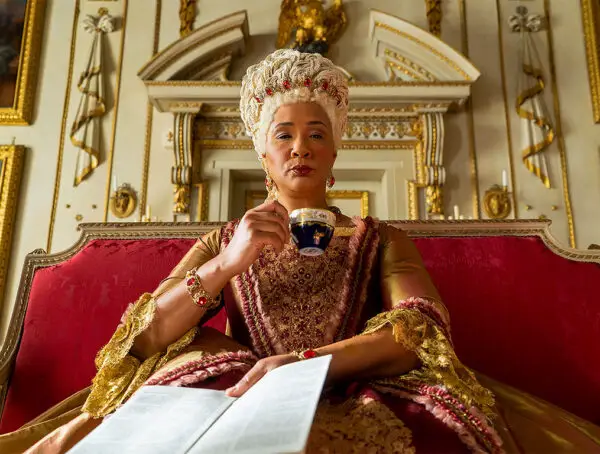 A new musical could soon come to life on TikTok, WhatsApp users are flocking to Signal and Fiverr will run …