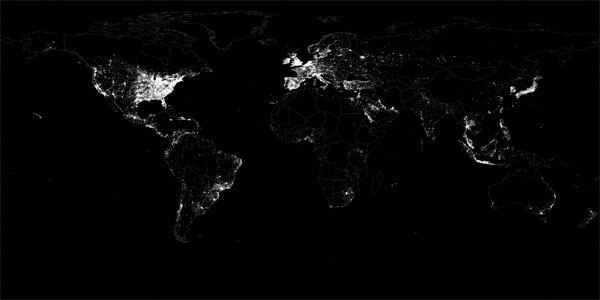 If each tweet would cast a white light, this is how Earth could be seen from the sky.  To build this map, researchers used the Twitter Decahose, a database regrouping  10 % of the world tweets. On a total of more than 1,5 billion messages posted between October 23 and November 20 2012, only 3% contained geolocation information and could be used for this research.
The results show an impressive black hole above China, where Twitter is censored, while the "white" areas seem to follow population density in the US and Europe. This phenomenon is even more obvious in the next image where tweets (in red) are superposed with the world map of city lights from NASA (in blue):
The research also uses a color code to differentiate tweets based on the language used. This map shows how, in the USA, Spanish is taking over English in the South, by Japanese in the West and French in the North_East:
Finally, the analysis of retweets shows strong links between USA, Europe, South America and more surprisingly with Indonesia who beats China and Japan!
You might also like
---
More from Twitter
---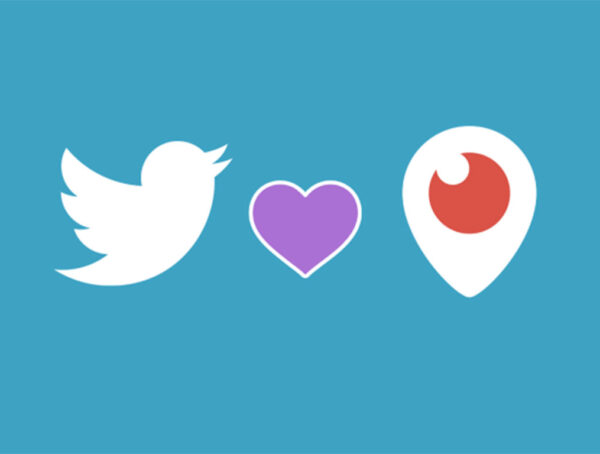 Another one bites the dust! Twitter announced that it's shutting down Periscope, but keeping native live video streaming in its …