Social Media has only just started to really become a serious activity that companies view as a necessary part of everyday business.There is a limit to anything that a marketing, communications or PR professional can do, so if your company wants to have a thriving Social presence, at some point you will need to hire a Social media manager to take care of it.
If Social is not part of your job description you will have many other things to do on a day-to-day basis, so you will definitely need to hire. On a daily basis, a Social media manager is the person who will take part in the conversations out there, answer questions and comments, organise proper SMM activities, create a good Social content strategy, etc. So, what characteristics and skills does this person need to have?
1. Writing / Editing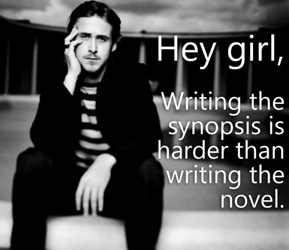 A Social media manager is responsible for whatever goes out there on each platform. He or she is the person who will need to approve every single post that is published, after checking spelling, grammar, social compatibility (i.e. length or simplicity), or things like sensitivity, legality, etc. So, even if the Social Media Manager has a copywriter working as part of the team, every piece of information needs to be checked. If the Social media manager doesn't write well, they also won't be able to correct the mistakes of others. The ability to to successfully convey ideas using the fewest amount of words (or characters), to engage the community with their style and create stories that represent your brand, is very important.
2. Creativity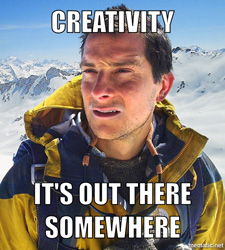 You would be wrong to assume that creativity is limited to a creative team or some other team-member. The Social media manager needs to be creative and at least try to "think outside the box". However overused that phrase sounds today, the person you hire, will need to be able to do just that. They will have to be able to at least "grasp" creative concepts and accept great ideas. Creativity is often learned, so you either have to look for people who are naturally creative, or be prepared to teach, train and coach your new recruit. Look for good lateral thinkers.
3. Social & communication skills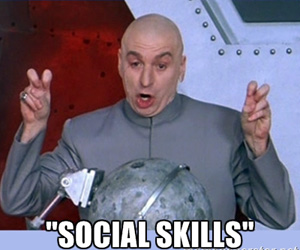 There is no point in hiring someone with the social skills of a five-year old – although some companies have done this and continue to do so. No offence to five-year olds. A Social media manager needs to be a communicator by nature, and should enjoy socialising and communicating with others, as much as any PR person. That doesn't mean to say that they need to be a "social butterfly". It does mean though that a love for communication is a necessity.
4. Social media design
Every platform has it's own image sizes, ad sizes, and different specs for each. A Social media manager should be able to know the difference between all these and even tweak images sometimes. And especially if your Social media manager is a one-man/woman team, basic design experience is necessary. Having to create, edit, and upload anything from Facebook posts to cover images or profile pics, a Social media manager might even spend a lot of time on Photoshop or Illustrator.
5. Marketing knowledge
Although traditional marketing differs so much from the digital approach, your Social media manager should be aware of the "old tricks" in order to use the "new ones" successfully. Being aware of traditional marketing concepts gives you also the ability to compare and contrast with digital and social ones!
6. Knowledge of digital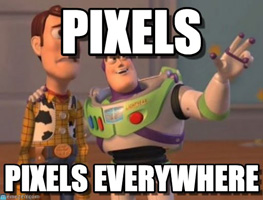 Similarly, your Social media manager needs to live and breathe in pixels and know how to successfully formulate ideas for the digital space. Digital is a mindset and has specific rules. You cannot do digital, with an analog approach, right?
7. Ability to learn fast and be adaptable
Social media is fast! You need a quick thinker, a person who doesn't take a day to decide on things . You need someone who can learn fast and think even faster! You need someone who can adapt to situations in the blink of an eye! Social media is ever-evolving, so if you won't evolve with it you will simply look terrible.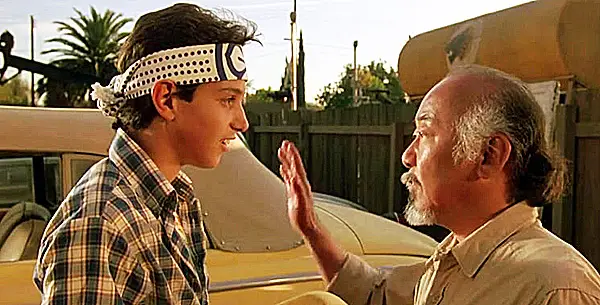 8. Thirst for Knowledge
Social media changes all the time. If your Social media manager doesn't stay informed, they are going to either make mistakes all the time or will not be able to keep up with the trends. If you hire someone who thinks they know everything already, then you are making a huge mistake. Those who don't have an interest in learning new things, are also usually pretty closed-minded, so you definitely can't have a "know it all" managing your Social presence.
9. Social Native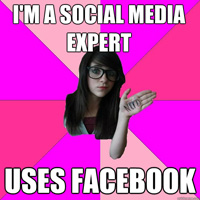 Your new Social media manager needs to have a proven presence on Social media. Or at least on the main ones. It's simple. If someone doesn't use Social media, it is unlikely that they could be an expert on it. There's a long way from theory to practice in this case. It's unlikely that you will find a person who is proficient in all platforms, but do aim for someone who at least dabbles and tries out everything new.
10. Analytical Skills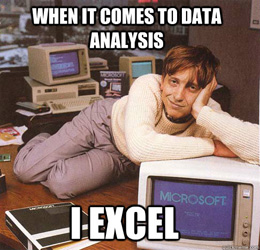 We should not confuse analytical skills with numerical skills. Yes, numbers ARE involved, but it's a lot more complicated than that. A Social media manager will have to look at a lot of  data, statistics and insights. They will also have to be able to report on what they see. So, you will need someone who can read the information and understand the causes and trends behind it, know how to take action to rectify situations and achieve the goals that have been set. A Social media manager should be able to look at complex data and decipher it with the skill of a codebreaker.
Related Stories: 
You might also like
---
More from Experts Talk
---
A new musical could soon come to life on TikTok, WhatsApp users are flocking to Signal and Fiverr will run …