Polaroid has announced 'Polaroid Lab,' a new gadget that gives you an easy way to turn the photos from your smartphone into real Polaroids.
Nowadays, we think nothing of having a photo available to view as soon as it was taken. Back in the day, though, we'd have to take pictures, finish a film, take it to get developed (or develop it on our own) and wait for the results. This is what made instant photos – popularised by Polaroid – a very appealing thing.
Then, digital photography came along, and we forgot all about Polaroids. Finally, nostalgia brought back the trend, and instant photography has been making a bit of a comeback in the last few years – as is the Polaroid brand, which is most synonymous with it.
After bringing back its iconic cameras and instant film, Polaroid has now announced Polaroid Lab, a gadget that lets you easily turn your smartphone pictures into Polaroids. The Lab is essentially a tower-shaped printer that works with the light emitted by your smartphone screen to capture the image onto I-Type or 600 series instant film.
All you have to do is download the Polaroid Originals companion app, open it up, choose an image from your device, and place your phone face down on the Polaroid Lab, and push the red button.
As the announcement reads, "the picture is projected onto the film and then, using a combination of mirrors, light and the unique Polaroid chemistry, it is recast as an instant photo that ejects from the Polaroid Lab. After the usual development time, the digital image is now a fully-fledged Polaroid photograph."
Supported phone models include any iPhone later than the 6S with iOS 11 and above, and "current models of Samsung, Huawei, Google Pixel, and One Plus" smartphones on Android 7 and above.
More information can be found here. The Polaroid Lab's RRP is USD $129.99, EUR €129,99, or GBP £119.
---
You might also like
---
More from Lifestyle
---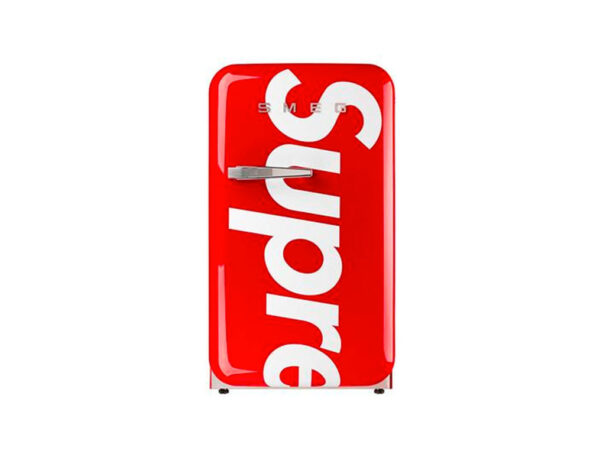 Supreme is about to drop one of the coolest accessories of its SS21 collection: A 2.5-foot tall mini-fridge in collaboration …