Uber Black is finally giving users a "quiet mode" to help them avoid chatty drivers when it is just not the right day or time.
It was one of the most requested feature by users: the option to choose to not chat with your Uber driver. The new "quiet mode" feature is free and will be available to all users in the U.S., albeit only available on Uber Black and Black SUV premium rides.
If you do fancy a chat however, Uber will also let you choose "happy to chat." And if you cannot decide, you can always keep the default setting as "no preference."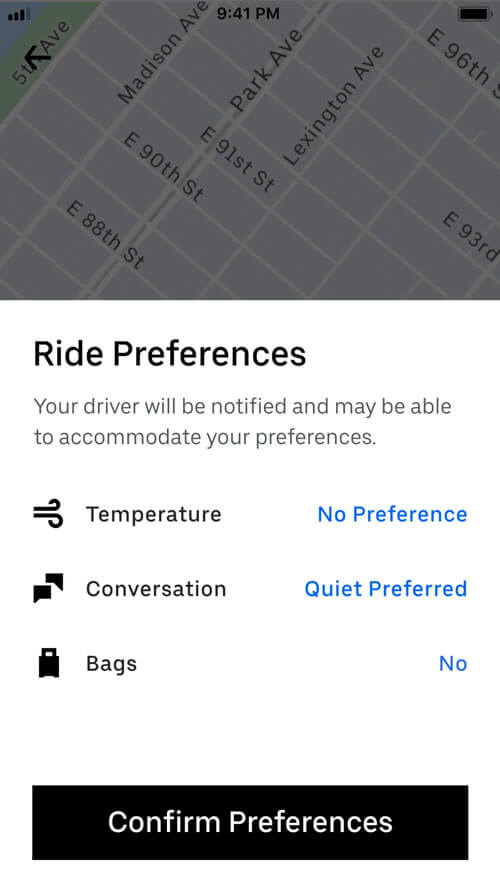 Whether you want to work, nap or simply not interact with another human being, you will enjoy have the option. With "Quiet" mode and a couple of other features such as your choice of temperature or the ability to ask the driver for help with your bags, Uber is hoping to convince more users to use its premium service.
Given that premium rides can earn Uber 2-3 times more revenue, and after a tough first day on the stock market, the company sees the opportunity to increase its margin and rebuild shareholders' trust after a weak IPO.
---
You might also like
---
More from Tech
---
After hinting at its interest in cryptocurrencies and NFTs recently, eBay has now announced that you can buy NFTs on …