Apple released the first beta version of iOS 10.2 today, and with it finally come the latest Emojis. Yes! The avocado, the croissant, and many more! Even an astronaut!
Apple has already redesigned most Emojis in iOS 10, but the latest were missing, despite already being available on other devices. With iOS 10.2, Apple is adding full Unicode 9.0 support, and we will finally get to use the already-famous avocado, and all the other latest Emojis.
Given how Emojis have taken over conversations all over the world, this is quite an important update, especially for us. We know that social media people just ❤️ those Emojis!
So, let's look at what's new…
Gender-Friendly Professions
There are many many new profession-related Emojis coming to our iPhones. And the great news is that all professions now have female and male versions. There's even a pregnant woman Emoji coming.

More Food
But who cares? What matters is that the avocado, bacon, and croissant are finally making their way onto our iPhones, right?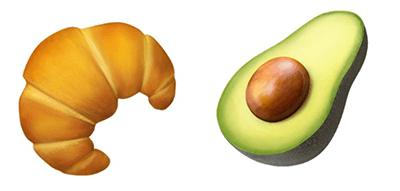 Contemporary Emojis
As cool as Emojis were, there was a terrible gap when it came to showing today's world of expression. With iOS 10.2, Apple is bringing us the Facepalm, the Shruggie and even a selfie Emoji.
I, for one, an quite happy to get rid of ¯\_(ツ)_/¯

Some Cool Refreshed Designs
iOS 10 brought a general redesign, but some Emojis were forgotten. This time Apple has fixed it.

There are many more new Emojis coming to your iPhone. More animals andmore foods…. Now you might not have access to these just yet, as iOS 10.2 is still in beta. But worry not, the final OS version should be available for download in the coming weeks. And I'll be waiting for your croissants!
---
---
You might also like
---
More from Tech
---
Polaroid Go is the smallest analog instant camera from Polaroid, yet it comes with a selfie mirror and a longer-lasting …