PBS America has announced the premiere viewing of "The Facebook Dilemma" – the most in-depth investigation of Facebook's powerful impact on privacy and democracy.
Facebook's promise was to create a more open and connected world. But from the company's failure to protect millions of users' data, to the proliferation of "fake news" and disinformation in the U.S. – and across the world, mounting crises have raised the question: "How has Facebook's historic success as a social network brought about real-world harm?"
FRONTLINE presents The Facebook Dilemma — U.S. television's most in-depth investigation of the powerful social media platform's impact on privacy and democracy in the U.S. and around the globe: Mark Zuckerberg wanted to unite the world – but is he responsible for dividing it?
No time to read? watch the teaser video here.
Drawing on dozens of original interviews and rare footage, this major, two-night television event investigates a series of warnings to Facebook as the company grew from Mark Zuckerberg's Harvard dorm room to a global empire.
"Being a whistleblower isn't any fun, but I felt that I had a responsibility," Sandy Parakilas, a former Facebook platforms operations manager, tells FRONTLINE. Parakilas says he raised red flags to Facebook executives more than five years ago about the risks that users' personal data could be inappropriately obtained and misused, but said his warnings went unheeded: 'I think there is a certain arrogance there that led to a lot of bad long-term decision making. The long-term ramifications of those decisions were not well thought through at all. And it's got us to where we are right now."
As The Facebook Dilemma reveals in riveting detail, Parakilas' story is far from unique. Producers James Jacoby and Anya Bourg (War on the EPA) and Dana Priest, a Pulitzer-Prize winning Washington Post reporter and professor at the University of Maryland's Philip Merrill School of Journalism, trace how the company failed to respond effectively to warnings from both inside and outside Facebook, about everything from potential privacy violations, to "fake news," to fomenting division and violence across the globe.
FRONTLINE producers interviewed on-camera more than a dozen former and current Facebook employees for the film. The documentary finds that multiple warnings about the platform's negative impact on privacy and democracy were eclipsed by the company's relentless pursuit of growth — and its users' data.
Tune in on PBS and PBS America (in the UK) to watch the 2x 60′ documentary. "The Facebook Dilemma" will premiere in the UK on Saturday 1st of December.
PBS America is the UK home of television America's Public Broadcasting Service, available 24 hours a day on Freeview 94, Freesat 155, Virgin 276 and Sky 160.
---
You might also like
---
More from Reviews
---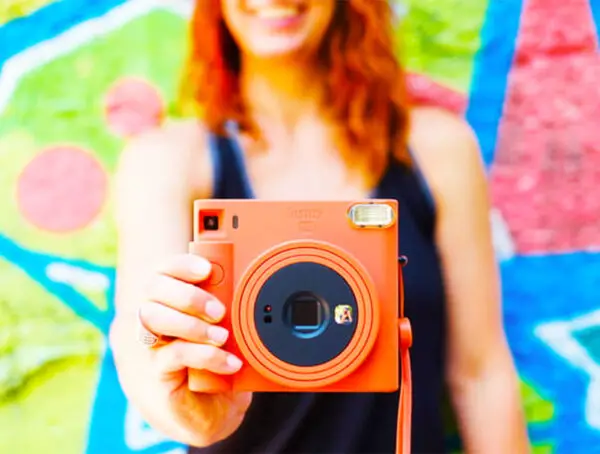 Fujifilm is making shooting analog instant-film easy and highly pleasurable with the new Instax Square SQ1.