Even though there is nothing complex in the process of creating your Periscope profile, I can assure you every single element and character counts. This is because there is a search function in Periscope and if you include the right words on your bio, people will be able to find you. That's what you want, right? You want to build a community there.
Here are the elements of a Periscope profile, followed by a description of each one: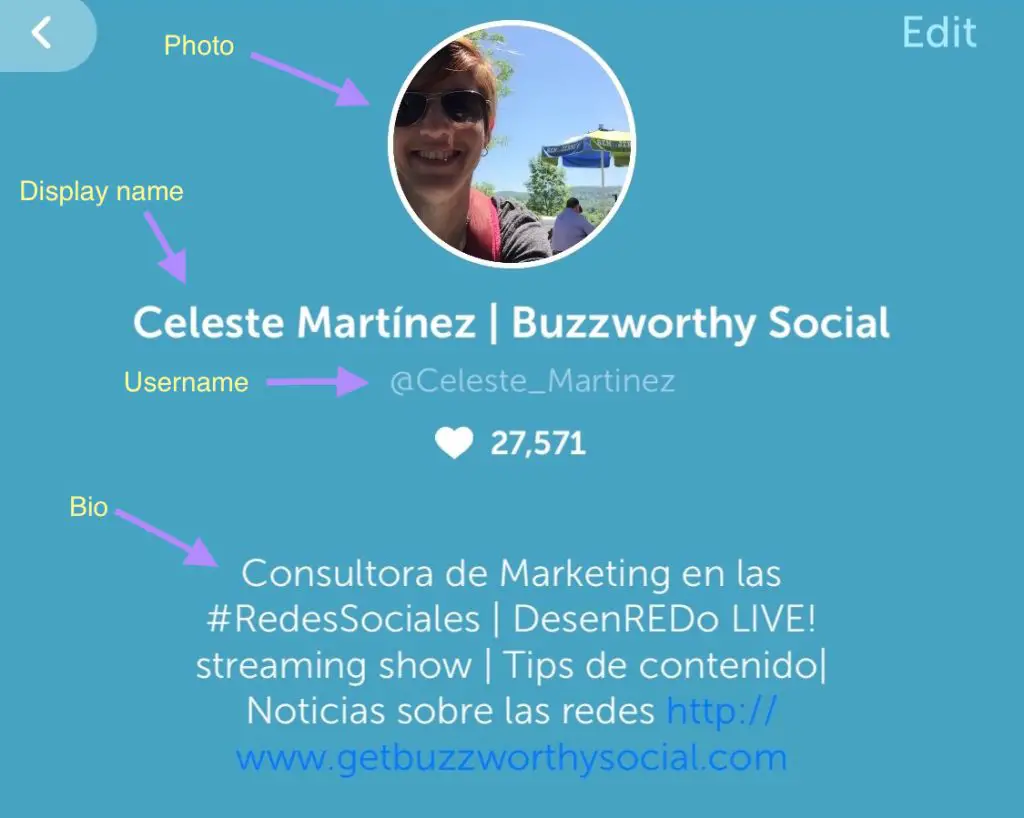 Display Name
This is the name located right under your photo. It is not unique, and you can change is as often as you want. If you use the search tool on Periscope and include an element of your display name, you may appear in search results, like in this example.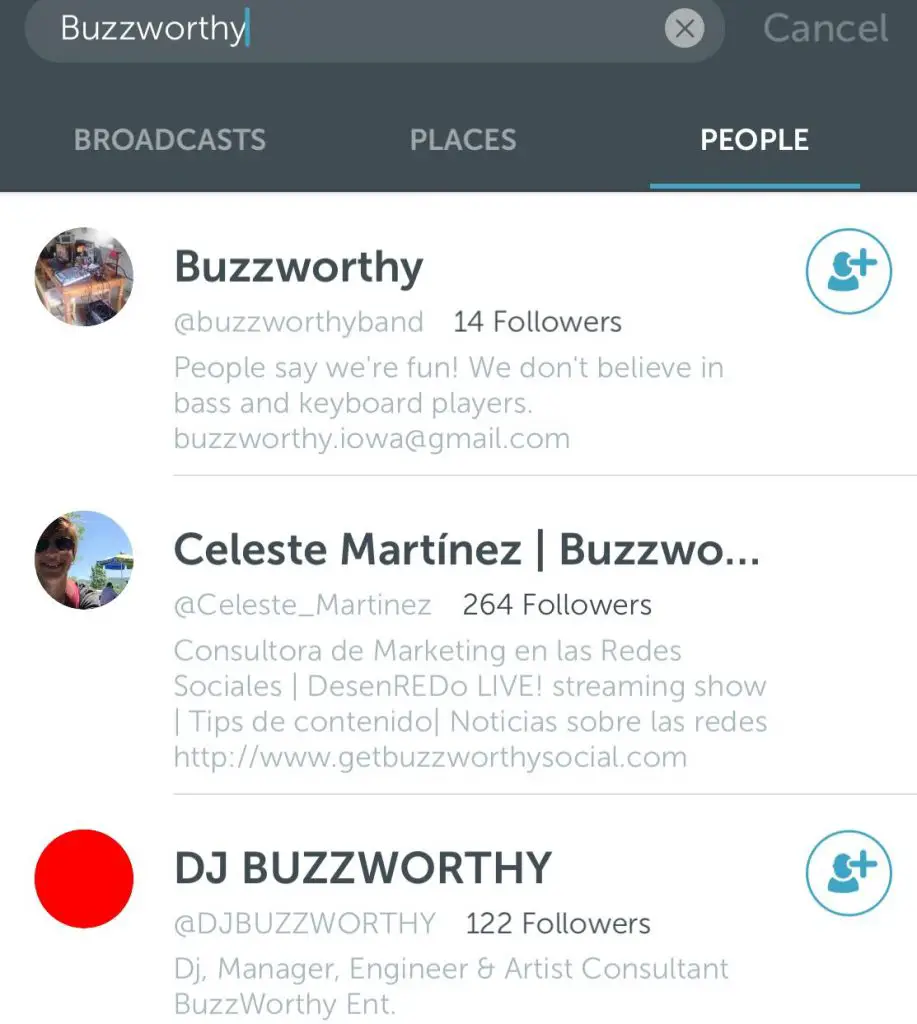 Username
You can create your own, or you can use the one on your verified Twitter account. Each username is unique to each user, which means there are no two identical ones. It must have at least two characters. You can only use alphanumeric characters (letters A-Z, numbers 0-9) and the only special character allowed is the underscore (_). In a 30-day period, you can only change your username twice.
Since this is how people search for you and identify you during a broadcast, make sure you choose one that is easy to write and remember. Also, if you go with one which is hard to pronounce, it will be difficult for others to give shout-outs.
I originally used my Twitter handle as a username, but since my brand is transitioning to one that focuses more on me as a person, I decided to change it to Celeste_Martinez.
Tips: In order to decide the display and usernames, I recommend to ask yourself, how would my client search for me on Periscope? In this platform, you want to be searchable and discoverable. Also, ask yourself, who is using the Periscope account? Is it you representing your company? In this case, you may want to include both your company and your name. Your username does not have to be identical to your display name. Be creative and explore these possibilities.
If you like our stories, there is an easy way to stay updated:
Follow @wersm
Photo
This is the visual representation of yourself or your company. Thus, you must use a professional, good quality photo to say the least. I rather use a photo of myself, versus my company logo. Live streaming is about connecting at a personal level. If your are using a photo of yourself, make sure it is consistent with your persona. For example, I am more casual in my scopes, in terms of language and style. So my photo represents that.
You can update your photo from your profile page on the app.
Bio
This is your chance to let people know who you are, but more importantly, what it is that people will get from you, both in your scopes and your business. You have 160 characters for your bio. Keep in mind that everything is searchable, so think about keywords and hashtags that people might use when they perform these searches. You can also add emoji, but please don't overdo it! Keep it simple. Don't forget to include your website address. It is now clickable, so you can get traffic from there. Finally, it also helps to give it a personal touch, like something you like to do in your free time.
If you like our stories, there is an easy way to stay updated:
Follow @wersm
---
You might also like
---
More from Periscope
---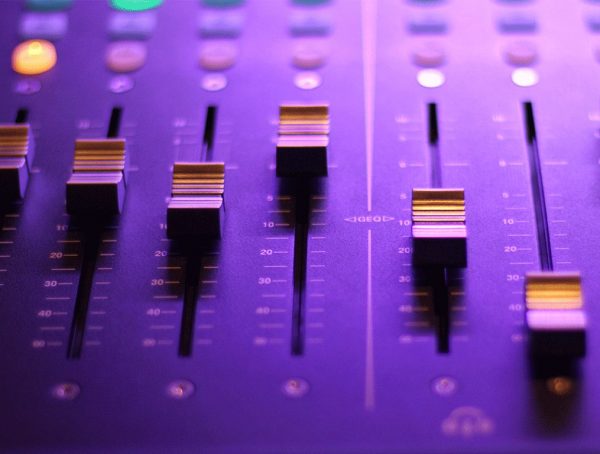 Periscope announced this week that it is updating its app with three new features that are designed to increase engagement …