Twitter is an amazing tool for marketing. But only a few of us use it to the maximum. Twitter is a multi-dimensional marketing tool and you will only realise its full power once you understand and put in action the 4 C's of great Twitter marketing.
What makes Twitter? Users, of course. But also favourites, retweets, mentions, Direct messages and of course, content. When it comes to marketing on Twitter, experts bring all these into 4 stages – the 4 C's – Consuming content, Creating content, Curating content and Communication.
Consuming Content
Twitter is before all a great platform to consume content in a speedy and effective manner.
Start by following the right accounts, that means industry experts, news sources, your customers and competitors. Thanks to all of them, you will be able to build a good picture of what is being shared in your industry but also of what is being said about you.
Tip: Organize the accounts you follow in lists. This way you will make sure you do not miss out on an important piece of information and it makes it much easier to follow many people.

Creating Content
Twitter is also a great medium to share your opinions and ideas. Whether you use Twitter to share content you have created elsewhere (link sharing) or to share short tips or bits of interesting information, your tweets can help you establish your authority in your industry, raise your profile and help you gain followers, customers and online influence.
Tip: Keep your tweets short and to the point. Shorter messages are easier to digest for your followers and they are more likely to be retweeted.

Curating Content
A great way to have more interesting things to share consists of curating what others have created. Curating content means you are sharing information that was created by others. The content you share this way should of course be of interest to your actual followers and you should always add your opinion when possible. Curating content can help you gain a strong following and shows you're always on top of your industry.
Tip: 
Use
Twitter Search
to find great content to share with your followers.
Communication
This is maybe one of the strongest sides of Twitter: it makes it easy to communicate directly with your partners, consumers and everyone else. Make good use of public replies (see: The #1 Mistake Everyone Makes on Twitter) and mentions to thank your followers or highlight them. They will appreciate and often retweet to their own followers.
Tip: Always favourite and thank users who mention you or share your tweets.

Related Stories:
You might also like
---
More from Twitter
---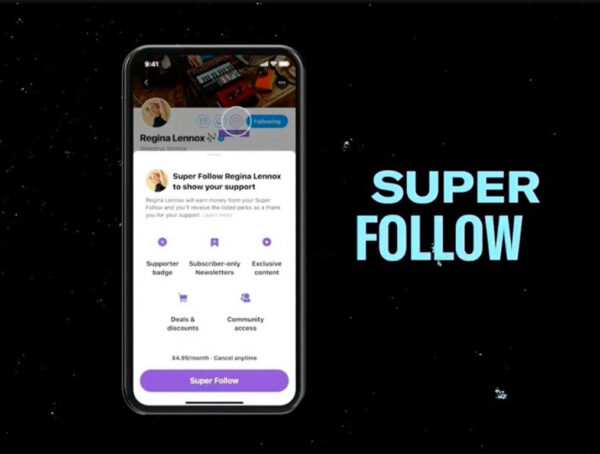 Twitter announced its first-ever paid product, called "Super Follow" which will let some creators ask users to pay to access …