According to a recent Pew Internet Research report, text messaging is the most common activity on mobile phones in emerging markets.
Whether it's to take or share videos or photos, look up information or news, or buy or sell goods, people use their mobile devices for many different activities. Some activities stand out, with social activities being the most common for phone users, according to a recent report from Pew Internet Research.
The report also found that text messaging is the top activity of users on their mobile phones in 11 developing countries across the globe.
Our of those surveyed, a median of 82% of mobile phone users in those 11 countries (Colombia, India, Jordan, Kenya, Lebanon, Mexico, Philippines, South Africa, Tunisia, Venezuela, and Vietnam) said they had used their phone during the past year to send text messages. A median of 69% used their phones for the next most popular social activity – taking pictures or video – within the last year.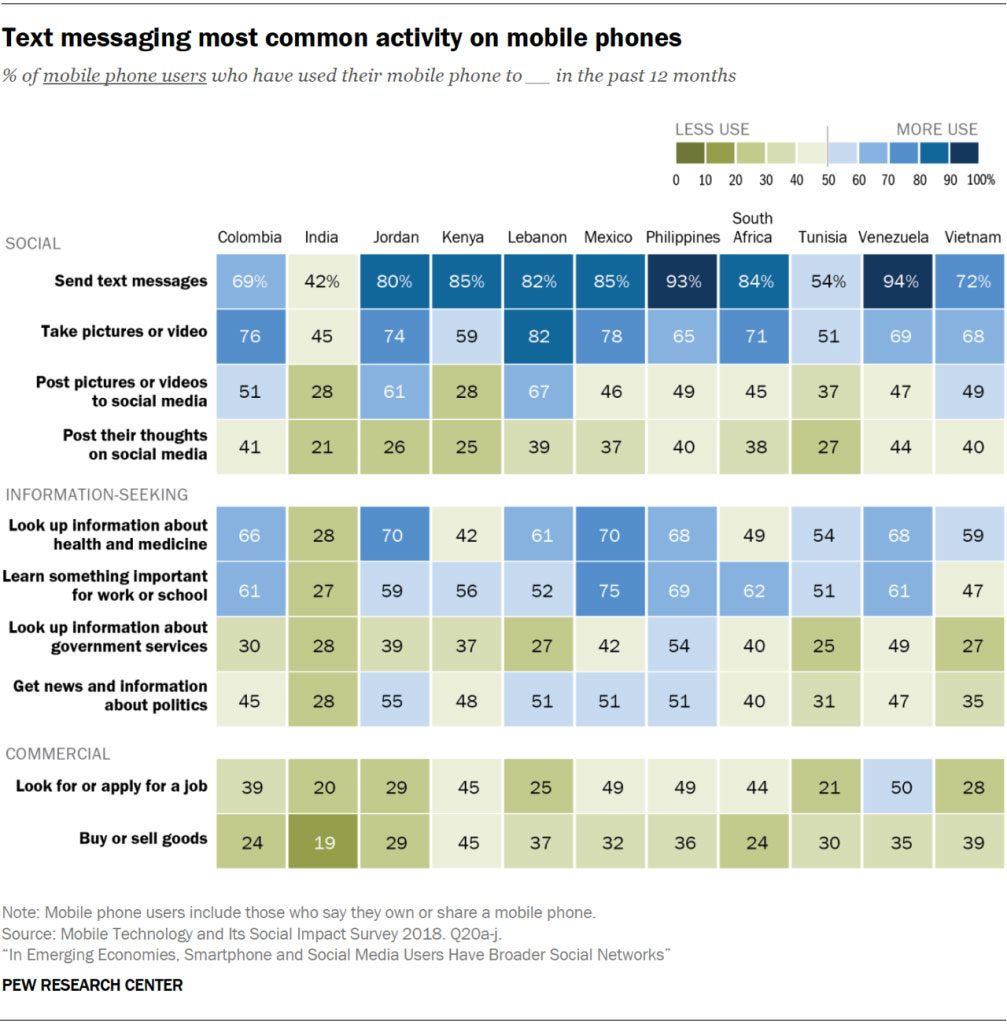 Most mobile phone and social media users in every country also posted pictures, videos, or their thoughts to social media during the year.
It's also important to note that many mobile phone users also used their phones to find new information, with a median of 61% of mobile phone users saying they used their phones to look up information about health and medicine (for themselves or their families) during the year. A median of 47% reported they use their phones to get news and information about politics, while a median of 37% uses them to look up information about government services.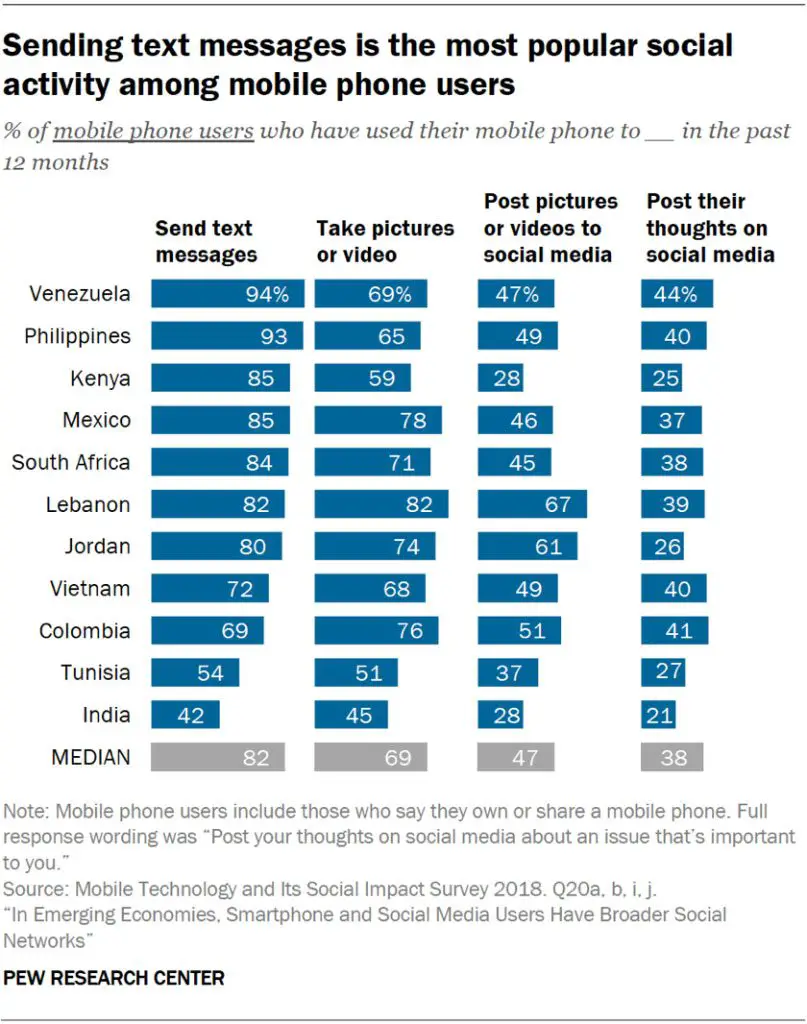 Furthermore, close to half or more of the surveyed mobile phone users in nearly all countries reported using their mobile phones to learn something important for work or school, over the last 12 months.
Only 39% said they used their phones to look for or apply for a job, and 32% said they used their phones to buy or sell goods.
---
You might also like
---
More from Lifestyle
---
You probably never thought about it, but Pornhub spray paint is a thing, thanks to a new collaboration with Art …