We talk a lot about Facebook, Twitter and Linkedin (oh, and Google+), and more recently, a lot Pinterest. Most of us use these platforms for business and/or pleasure but even with so many new Social media popping up all over the place, we rarely venture into newer and "lesser-known" territory. A good example of a "place" we should all be having a look at, is StumbleUpon. It's been around for a few years now, and some would call it a "social tool", but it actually falls under the category of social bookmarking. In essence it is a content discovery site just like Pinterest for example, but the difference here is that you can't actually have a business page on it (and parts of the design of course).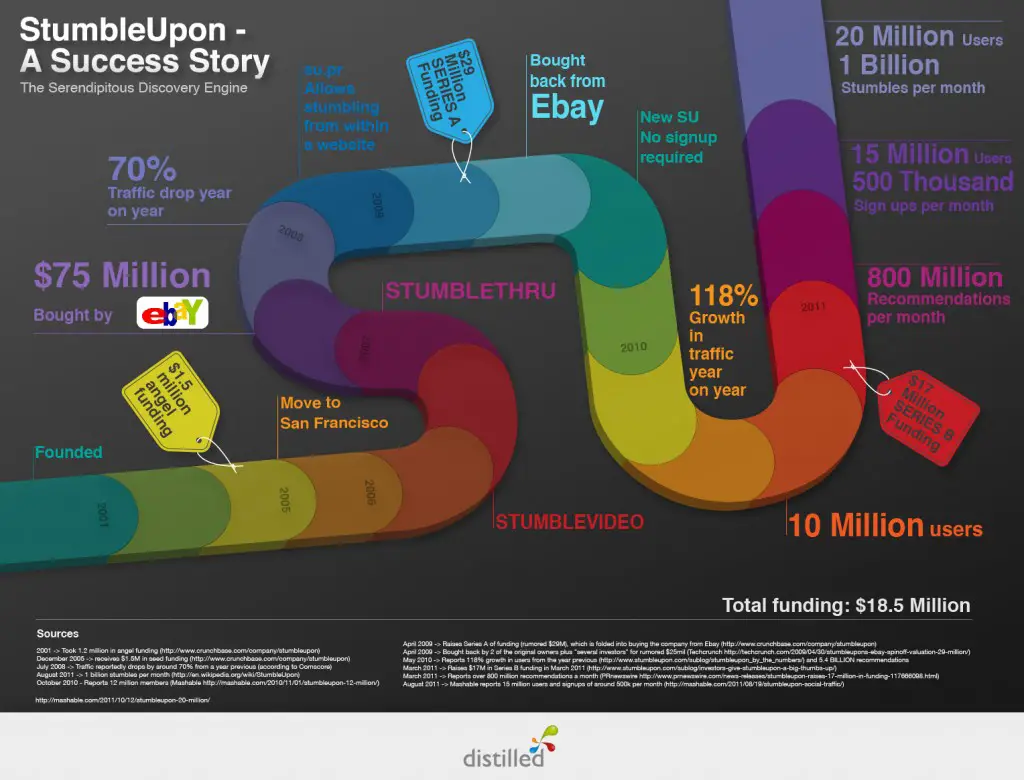 What you can have however, other than your profile, is a Channel. There are three types of Channels – Site Channels, Person Channels and Brand Channels. As their names suggest, Site Channels allow you to follow sites, Person Channels contain news about people, and Brand Channels contain offers and ads for brands. You either "follow" or "unfollow" Channels depending on what you are interested in. There are currently over 3,000 Channels, and over 25 million users, or "Stumblers" (in Social media lingo). StumbleUpon enables its users to find interesting pages, to bookmark them, to share them with their friends and followers, but also to connect with other Stumblers who share similar interests.
So, if you own a business, how can StumbleUpon help you? Well, for one, since all information is segmented by interest, you can find and engage people in your niche market. You engage them by sharing content that is both, relevant to their interests and rich. Users also "upvote" or "downvote" content with a "thumbs up" or "thumbs down", and thus bad quality content is penalised (Eventually, it is actually removed from StumbleUpon altogether). Overall, StumbleUpon is a nice tool with which you can increase your connections, and of course traffic to your content.
After all, whoever has a Social media presence and doesn't use it to connect to people, is doing something very very wrong.
In the next post, I will talk about how to connect effectively to other Stumblers and how to engage them, how to help your content travel better, and more importantly how to promote your brand on StumbleUpon. Stay posted!  
Related Stories:
You might also like
---
More from Other Platforms
---
YouTube has announced a new supervised account option for parents with children who are too old for YouTube Kids.