Spotify is not only bringing back the annual personalized "Spotify Wrapped," this year but is also showcasing its users' listening habits throughout the last decade! 
It's hard to believe that we're nearing the end of the second decade of the 21st Century, but it's a fact of life that time flies "when you're having fun," so here we are! To mark the end of the year (and our entry into the last year of the decade), Spotify is back with Wrapped – the annual personalized look back at listening habits during the year that passed.
Only that this year, Spotify is also showcasing our listening habits throughout the last decade. A little bonus if you ask me.
Your "Wrapped" will, therefore, include all the songs, albums, artists, and podcasts you discovered and listened to throughout the year, "plus the artists you streamed the most throughout the decade."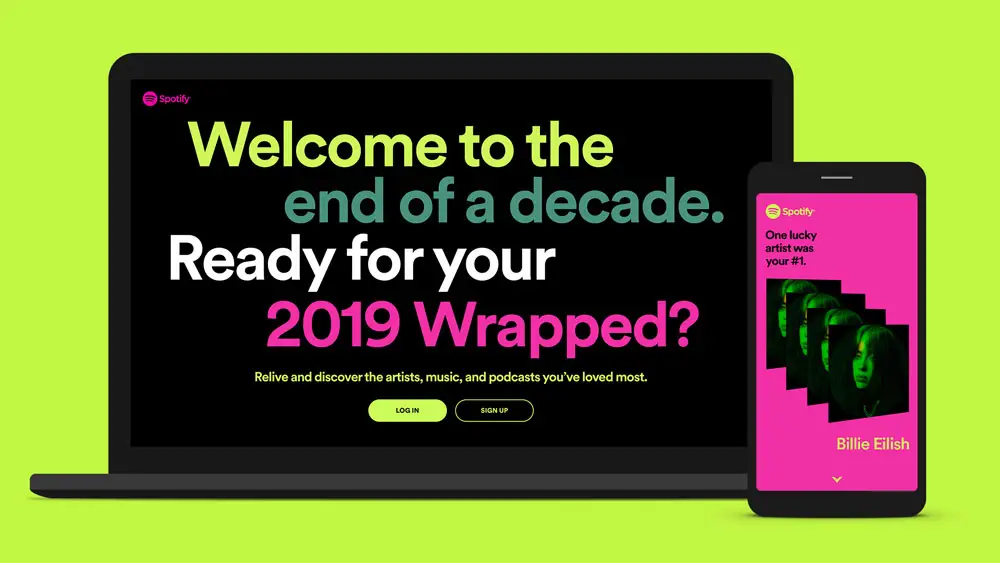 Double the music, double the nostalgia. Get ready to take a stroll down memory lane, because yes, a LOT has changed in ten years.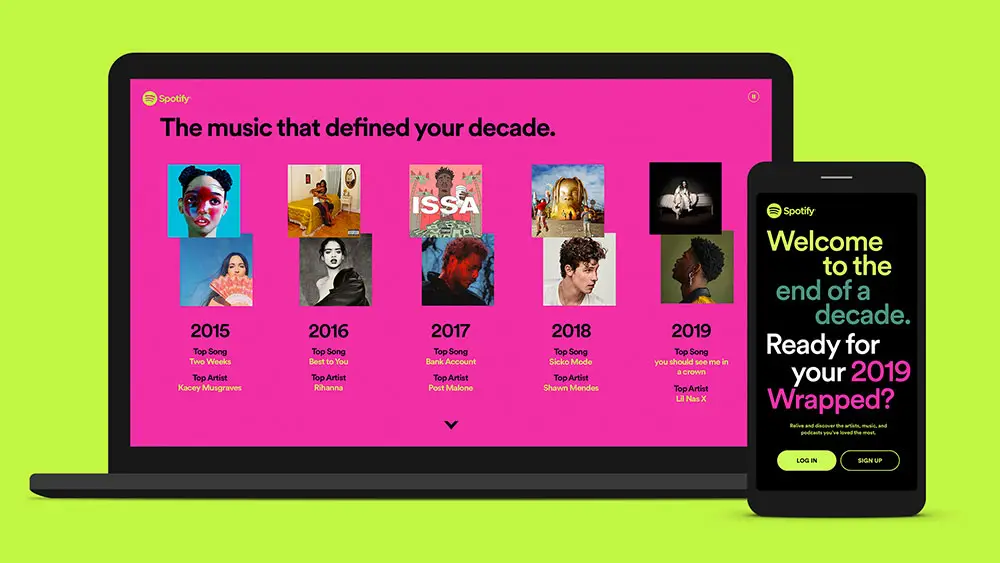 As an added bonus (as if this wasn't enough) and "for the first time ever," you'll be able to see your Wrapped right as soon as you log in to your Spotify app. Alternatively, you could just head over to spotify.com/wrapped. There, you'll get a glimpse of your top artist of the year, your top song through each season, your top podcasts, genres, as well as your total minutes streamed throughout the year.
But that's not all. This year, Spotify will also show you "how global your listening is by highlighting where some of your top artists hail from on a world map." Are you a "world citizen?" Well, if you're into artists all over the world, Spotify says you are!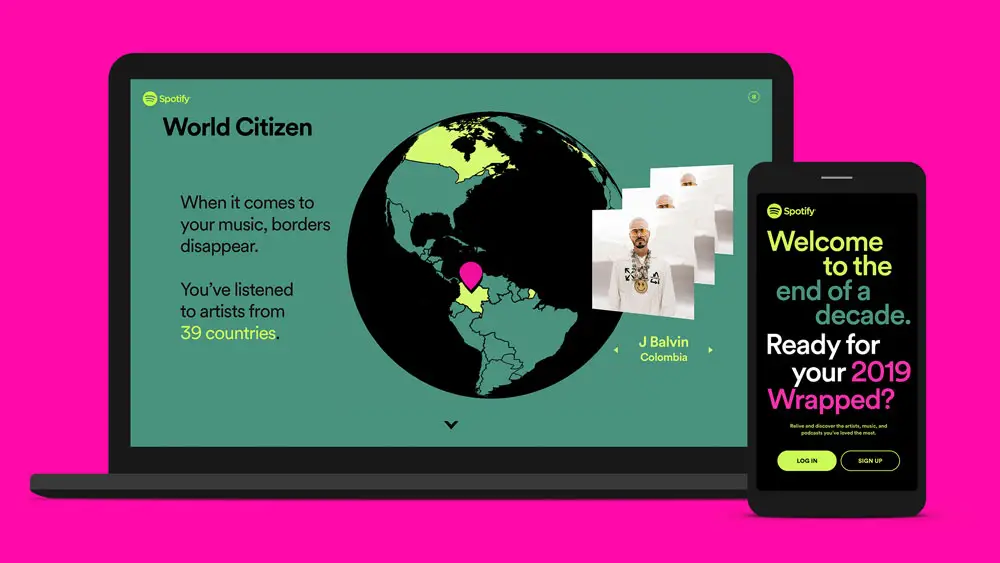 All users who have been using Spotify for at least two years will also get a recap that highlights their top artist and the total minutes streamed throughout the decade – in addition to their top artist and song for each year. Users can then created their own personalized playlist (mine is below) or see their most-streamed songs this year and in the last decade.
Spotify Premium users get access to more goodies like "personalized data stories and insights about their year in listening," taking them even deeper into their listening habits.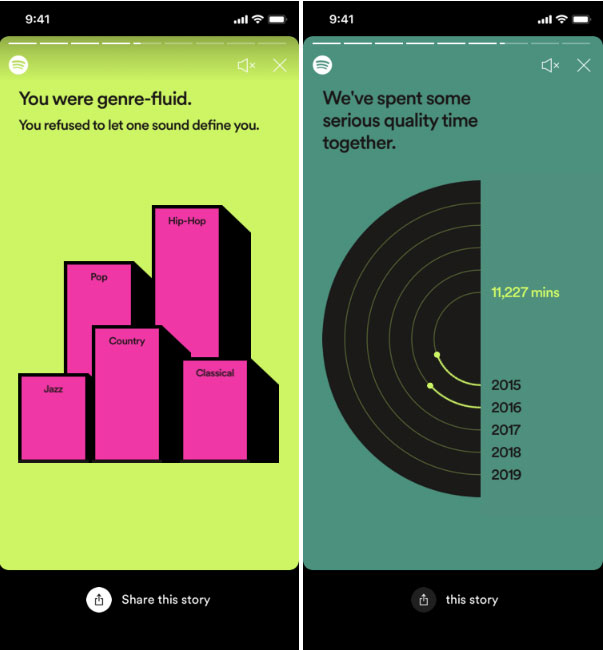 Of course, all users can share results as a personalized "2019 Wrapped" or "My Decade Wrapped" share card with their friends, family, and followers on social platforms. These include a summary of top tracks, artists, and genre from their listening history.
Artists and podcasters aren't left out. Spotify for Artists or Spotify for Podcasters users can get insights on how their creations resonated with fans around the world in 2019. They also get their own Artist "Wrapped" and a brand-new 2019 Podcaster "Wrapped."
Artists and podcasters with more than three listeners before October 31st, get the "Wrapped" experience even if they haven't claimed their Spotify for Artist or Spotify for Podcaster accounts yet.
Listen to Spotify? Check out the app or go to spotify.com/wrapped.
---
You might also like
---
More from Lifestyle
---
Supreme is about to drop one of the coolest accessories of its SS21 collection: A 2.5-foot tall mini-fridge in collaboration …