Spotify is looking for the right person to handle manufacturing, supply chain, and sales and marketing, for its first physical products.
The rumours began from a series of job postings on the Spotify website. Among others, the company is looking for its first Operations Manager to lead its new hardware product division in Stockholm.
The job ad explains that "Spotify is on its way to creating its first physical products." The use of plural could mean that the company is not looking at launching only one, but several products. Could it be a portable iPod-like device for users to carry their music around? Or a home smart speaker to steal market share from competitors like Apple or Amazon?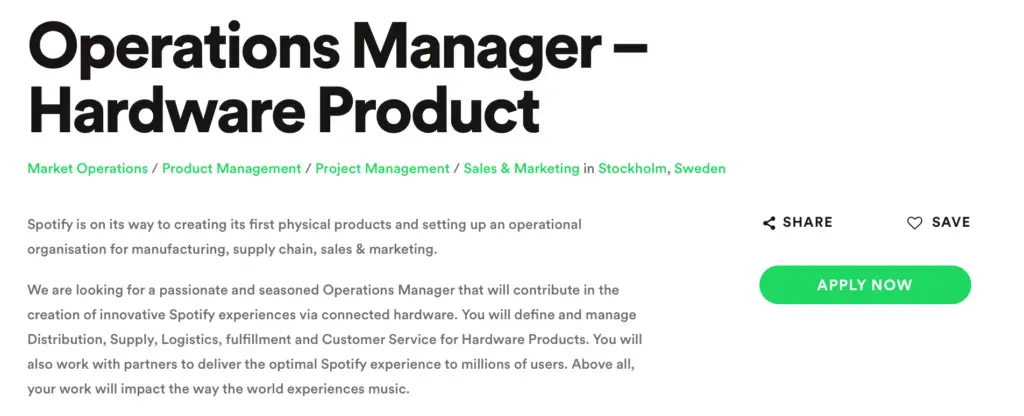 Perhaps Spotify is even planning to reinvent the category. In the past, the company had hinted at its interest in creating a category-defining product that would answer all of a user's needs: voice, smart assistant, and even AR. That would certainly sound more exciting than a new iPod-like product, or something similar to the Apple HomePod, or even the Amazon Echo.
Since Spotify was founded in 2006, Apple Music and Amazon Music have been its main rivals, both of which have already beaten Spotify in the race to hardware products.
---
You might also like
---
More from Other Platforms
---
TikTok announced it gained the ISO 27001 certification in the UK and the US, with India, Ireland, and Singapore to …