There will be no sequel, at least not for now. Dom Hofmann, Vine's co-founder announced his decision to postpone "the V2 project for an indefinite amount of time."
It seems that enthusiasm is not enough, and it takes millions in funding to launch a new social media platform. V2 – a.k.a. Vine 2 – will probably never see the light of day. And while there are possibly many other reasons for which the project has been put on hold, Hoffman's decision is largely based on financial hurdles.
V2 was first announced in December of 2017. There were even rumours that Logan Paul had been banned from the app, even before it would launch (now we know this was a pretty good marketing stunt, probably looking to attract investors). But the truth is that V2 was always going to be hard to bring to life in the first place.
For starters, you need millions of dollars to launch a new social app, and try to compete with the social media behemoths that Facebook, Google, but also Twitter and Snapchat have become. The legal hurdles were also high. Twitter, which acquired Vine back in 2012 – before shutting it down four years later – was not going to let Hoffman build a new Vine that easily.
The other truth is that the trend for 6-second looping video may not have survived the death of Vine anyway. Plus, there are many alternatives today, with features like Boomerang on Instagram, or even Live Photos on the iPhone.
Personally, I would not miss V2 – like I did not miss Vine when it was gone. But it's frustrating to realise that our industry is now so much under the control of a few giant corporations.
Here is the full announcement from Dom Hoffman: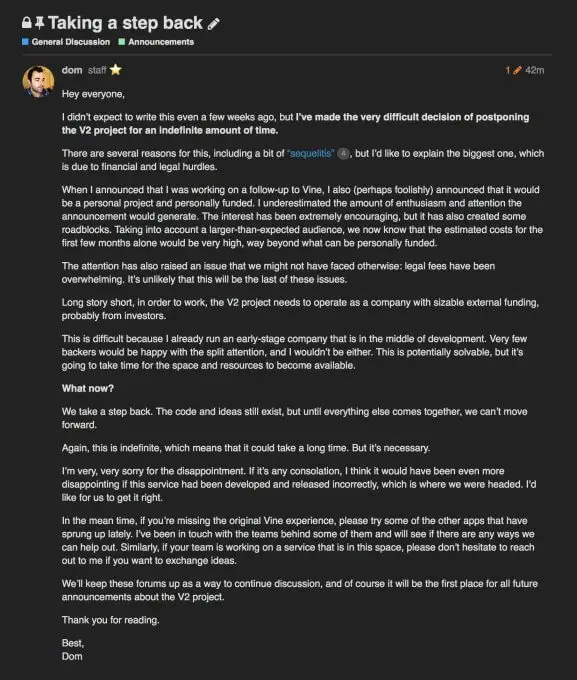 ---
You might also like
---
More from VINE/Byte
---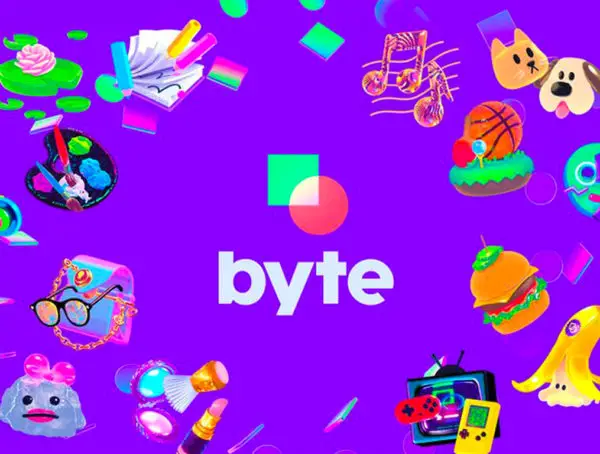 Byte will introduce its first partner program, with $250,000 to be shared between 100 creators based on their viewership.