Many business owners have unrealistic expectations on social media. After hearing that they need to be utilising social media, they do some research on their competition. They see that their competition's content is being viewed by thousand's and soon they become disillusioned with the idea that social media is child's play.
They figure out the wonders of Hootsuite and begin scheduling posts for the foreseeable future believing that their efforts will make them an overnight success. Yet they fail. Because they have simply jumped the gun and simply failed to grasp the context of social media.
We've identified 3 types of small businesses and brands doing social media: The Bad, The Good and The Ugly.
The Bad, The Good and The Ugly
The Bad: A lot of small company's are on social media because somebody suggested the idea. They simply don't understand how the platform benefits their business. As a result, their channels are all so boring and lifeless.
The Good: The good brands are on social media because they want to stay ahead as they understand that their customers expect them to be innovative. They offer value to their customers by offering support and engaging with them on a personal level. As a result, their customers know they are appreciated and choose to shop with this brand.
The Ugly: A prime example of social media gone wrong, is when businesses are simply on social media just because their competition is. They are churning the same old recycled content and their channels are all so bland. These businesses look desperate to their customers. They lack focus and simply don't understand how social media can be an integrate part of their overall marketing strategy.
Social media can be a powerful marketing tool. Nonetheless, if used incorrectly social media is a complete waste of time, effort and money. If you find yourself in the bad or the ugly bracket, you need to rethink your social strategy. If you are in the good bracket and yet failing to generate sale leads, you also need to rethink your social strategy.
Here is a little help for you:
1. Understand Your Audience
People sign-up to social media to be social. They don't want to be bombarded with advertisements. In order to take advantage of what each platform offers, you need to understand your audience. You should serve to inform your following and expect nothing in return. For example: if you're running a hairdressing salon share tips on haircare, inform your clients of the latest celebrity hairstyles, etc. By making them aware that your company is customer-focused, your clients will come to you for their future haircut.
2. Construct A Social Strategy
Once you have defined your audience, you need to start creating a fundamentally solid social strategy. Make your business goals clear and specify how you aim to measure ROI. This strategy should complement existing business and department goals.
'Likes' '+1s' and 'retweets' are important but not enough to measure social media ROI. You need to learn the impact you're creating on your customers. Yet this appreciation is a difficult thing to measure. To measure your social efforts, establish baseline targets and applicable goals for improving. This may include how many customers your post reached, the site traffic generated or the sign-up conversation.
Engaging With Customers = Respected Customers = Eventual Sale Leads = Success
3. Measure Your Successes
When goals have been established and plans have been identified, you need social media analytic tools in place to help process and measure the return of investment. This could be implemented in numerous of ways including adding a tracking code to URLs and designing a custom landing page. However the most practical method is Google analytics.
Google analytics allows you to track website traffic, on-site conversation and sign-ups which have originated from social media. You should create an analytic spreadsheet and present the data accordingly. Add data frequently, if not daily. By tracking your social media efforts you will learn what campaigns work and what doesn't. You will see that your goals are being met and steadily improving over time. Remember: social media is never stable, what works one week may not work the next.
Dawn Ellis
 is a freelance hand-lettering illustrator and copywriter, interested in social media, marketing and all things digital. You can view her work at 
www.design191.com
.
Related Stories:
You might also like
---
More from Guest Bloggers
---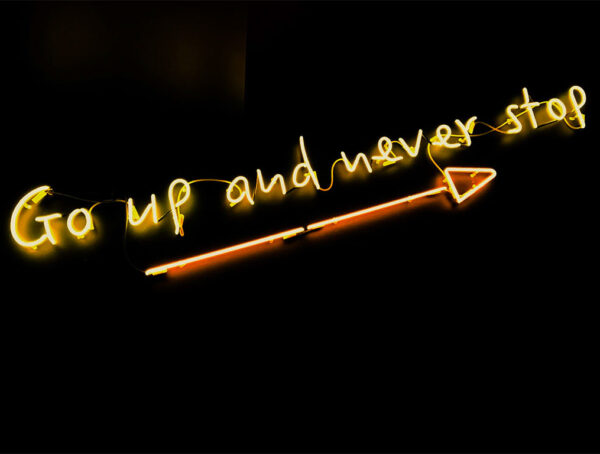 Henk Campher, VP of Corporate Marketing and Head of Social Impact at ‎Hootsuite, looks at five important social trends that …