Social Media is great, we get to share whatever pops into our mind, anytime we want. But we should watch to not overdo it. Nobody wants to be "that person" who shares too many identical photos on Facebook, or the one who tweets every 2 seconds and adds way too many hashtags. In other words, nobody wants to be someone who simply ends up looking like someone who is trying too hard.
Well for all of us, there is now a tool that will let us know if we are, indeed, coming off a bit too strong on social media. Enter the Social Effort Scale.
Axe, the men's grooming product line, partnered with the creative agency Barton F. Graf 9000 to launch the Social Effort Scale. Although the app was launched to promote Axe's new line of hair products, it still remains a serious tool for anyone to measure the impact of our social media behavior.
According to the Entrepreneur, the online app uses an algorithm to determine if social media users are "effortless," "trying too hard," or "not trying hard enough," on Twitter, Facebook and Instagram. The website's algorithm pulls different data for each social media site.
On Twitter, overuse of hashtags, mentions and buzzwords are try-hard red flags. Instagram is similar, with the added danger of overly filtered photos. On Facebook, the scale takes frequency of status updates, shares, tagged photos and more into account. (just moved some things around)
I tried the app myself and the results are frightening. The Social Effort Scale definitely thinks I am trying too hard (but I think there is still some margin).
What do you think of this online campaign by Axe? It sure is different than what we would usually expect from the company.
P.S. I am curious as to know how you guys rank on the scale. So don't be shy, share your scores in the comments ;)
Related Stories:
You might also like
---
More from Social Fun
---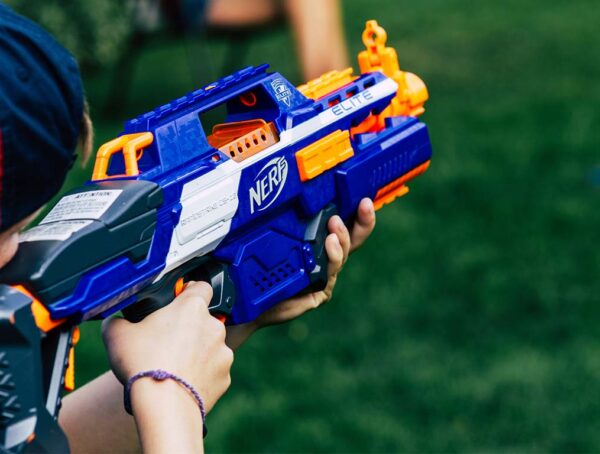 Most people have probably grown out of their Nerf obsession; if you haven't, you could become the new NERF Chief …