Social media is a constantly changing and evolving landscape, with new apps competing on the world stage on a daily basis. But how can one predict whether an app will be a raging success or a flop? How can one predict when a successful app will die? Buzzfeed News analyzed Twitter data to try to do this.
It's rather simple really. The whole exercise begins with tracking the number of tweets that exist at any particular time, that link to particular apps. For example, they tracked and analysed the number of tweets that link to a Periscope stream or others that link to a Meerkat stream. As we know, both apps use Twitter. This, over time gives the observer a clear picture of the growth or decline of any particular app.
If you like our stories, there is an easy way to stay updated:
Follow @wersm
This decline, they called "social decay" which, for all intensive purposes can apparently predict the failure of an app. Of course, you would have to chart a decline for a specific time-period in order to make an educated prediction. This method was used to predict the failure of apps like Frontback or This is My Jam, and has so far given warning signals for several other apps.
So what does the data look like? Something like this actually. Can you see the decline?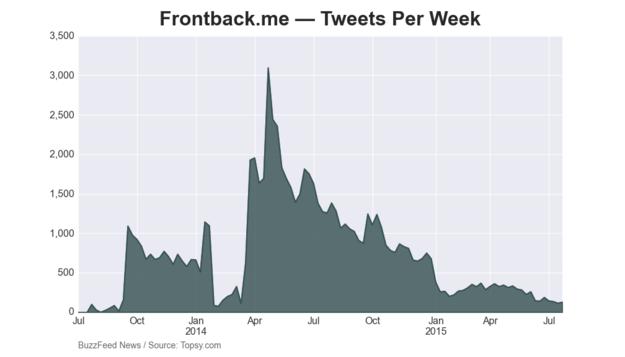 Or in the case of This is My Jam… This… Steady decline over several months following a spike in popularity.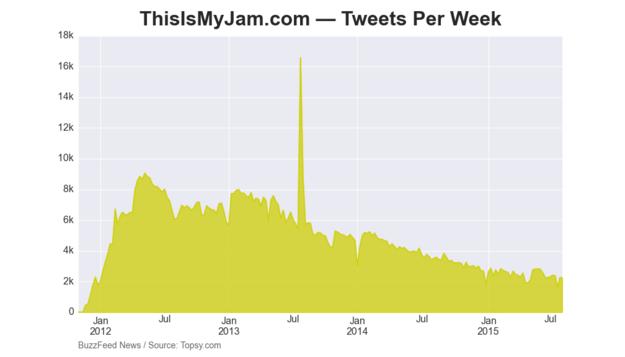 Here is the data for another failed app – Secret.ly. As will the others, there is a clear spike of interest and mentions within a short time period, and then… a downward spiral.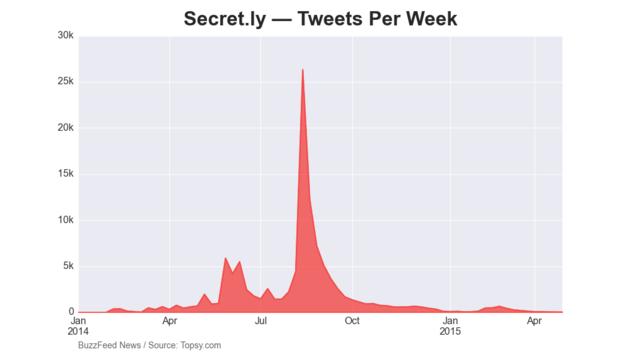 The common denominator in all three situations was decline over several months, in Twitter links. Sure, this method seems to identify success or failure with apps that rely on Twitter, thus appearing heavily on the platform. But that's about it. I was able to correlate Google searches with Secret's "tweet per week" graph, but results were inconclusive. I did then try the Google search results for Meerkat and Periscope, which seem to have both somehow "levelled out" since being launched.
Yet, I do believe there is definitely something there with this method, however simplistic in its approach. Surely it can't clearly predict outcomes, but it certainly gives a pretty good indication of a situation. If you're interested in looking at the full study, you can find it here.
---
You might also like
---
More from Twitter
---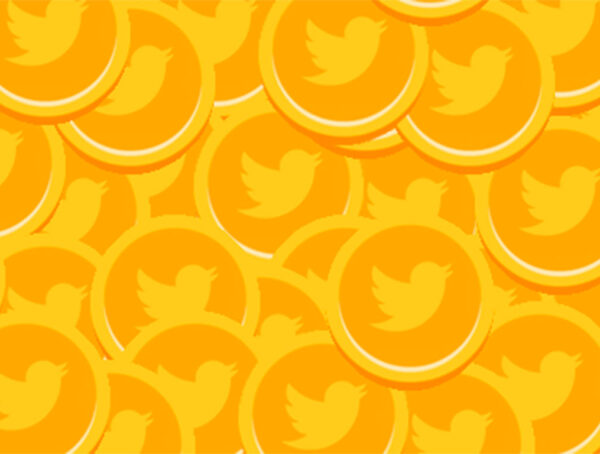 Twitter held acquisition talks with Clubhouse with a deal value of around $4 billion, according to reports from Bloomberg.